Fed Chair Warns Economic Recovery Could Be Hampered Without More State Aid From Congress
Federal Reserve head Jerome Powell suggested Tuesday that more funding for state and local governments may be needed to avoid a more arduous road to economic recovery from the coronavirus pandemic.
"What Congress has done to date has been remarkably timely and forceful," the central bank's chairman testified to lawmakers on the Senate Banking Committee. "I do think we need to take a step back and ask over time: Is it enough?"
There is "the risk of longer term damage to the economy," he added, saying the Federal Reserve "may need to do more, and Congress may as well."
Powell's testimony came amid an ongoing partisan political debate centered on whether state and local governments need more relief than the $150 billion they have already received so they can supplement budget shortfalls and maintain local government employees, such as teachers and first responders. Congress has so far appropriated about $3 trillion in response to the global health crisis that has brought Depression-era unemployment numbers in the United States.
Although he was hesitant to say whether federal lawmakers should take further action, Powell noted that one in seven workers is employed by state or local governments. Powell and Treasury Secretary Steven Mnuchin, who also testified, responded in the affirmative when asked if they expect states will face "substantial" budget shortfalls from the pandemic. And government layoffs and a lack of hiring during the Great Recession "did wear on economic growth," Powell said.
Last week, Powell said that more federal aid "could be costly" but that it would be "worth it if it helps avoid long-term damage and leaves us with a stronger recovery."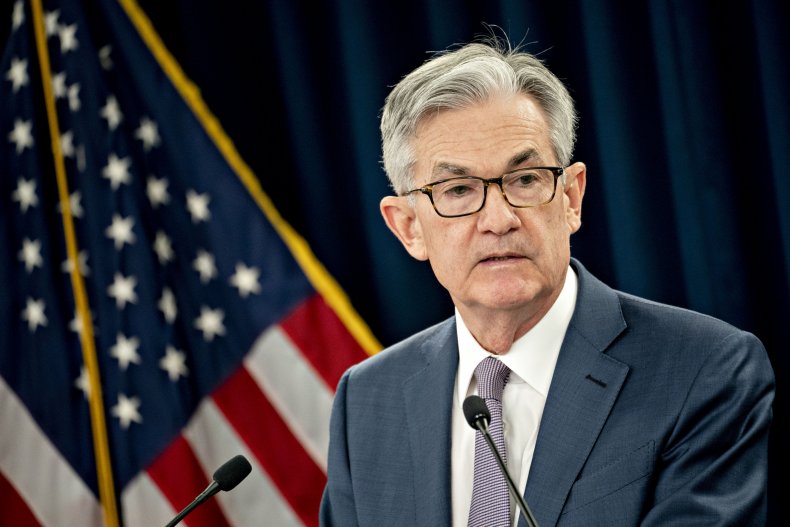 House Democrats on Friday narrowly passed their own spending package, worth $3 trillion, that includes another $1 trillion for state and local governments. However, it lacks Republican support as GOP senators remain split on doling out more municipal relief.
Emerging from a Tuesday morning meeting about the economy with Senate Majority Leader Mitch McConnell (R-Ky.), Vice President Mike Pence and Mnuchin, House Minority Leader Kevin McCarthy (R-Calif.) said, "I don't see the need right now" for more aid.
Senator John Cornyn (R-Texas), a member of the GOP leadership, said that Congress has "done a lot" and given an "extraordinary amount. But I think we need to learn more about what we've done, what we need to complete before we start talking about more."
Some lawmakers from both sides of the aisle are joining forces to try and take matters into their hands. Citing the "only bipartisan path forward to providing states and communities badly needed, direct federal assistance," bipartisan groups in both chambers have introduced legislation to provide $500 billion for state and local governments.
Local leaders continue to sound the alarm on the necessity for more funding amid large revenue losses, furloughs and layoffs. A report from Moody's Analytics last month found that just five states have the reserves to weather the economic stress; 12 states have "most of the reserves" needed; and 33 states will need to fill budget shortfalls of 5 percent or more, 21 of which will have gaps of 10 percent or more.
For example, Aurora, Colorado, expects to face a budget shortfall of $20 million to $25 million for this fiscal year, according to the U.S. Conference of Mayors. Meanwhile, Louisville, Kentucky, is predicting a $46 million gap this year and $69 million for next year.
Senator John Kennedy (R-La.) gave a bleak prediction Tuesday on the chances that Congress will approve another aid bill: less than 50 percent. That is why he has pushed the White House and his Senate colleagues to back his proposal to that would allow states more flexibility in how they use the $150 billion previously allocated. Kennedy's proposal would allow the money to go toward budget deficits.
"Why would we not agree to allow the states to use the $150 billion that we have already appropriated to them to address shortfalls in their revenue base as a result of the coronavirus?" Kennedy asked Mnuchin during Tuesday's hearing.
"I think the president and I have said if there's bipartisan support, that is something I assume we'd very seriously go along with," Mnuchin responded. (He and Kennedy will have a call about the matter Tuesday night.) "But," Mnuchin continued, "there has to be broad bipartisan support."