President Donald Trump's pick for the Federal Reserve Board said that the largest problem for the U.S. economy is the decline in "male earnings."
"The biggest problem I see in the economy over the last 25 years is what has happened to male earnings—for black males and white males as well. They've been declining and that is, I think, a big problem," Stephen Moore said Tuesday while speaking on CNBC's Squawk Box.
"Look I want everybody's wages to rise, of course, but you know, people are talking about women's earnings—they've risen. The problem, actually, has been the steady decline in male earnings, and I think we should pay attention to that because I think that has very negative consequences for the economy and for society."
Women make 80.7 percent as much as men, according to Census data. Median earnings of men and women has increased in the last 25 years but have increased more for women.
Anne Kim, the vice president of Domestic Policy at The Progressive Policy Institute, told Newsweek that Moore was likely referring to the stagnation in wages for men who have not received a college education. Kim described the wage stagnation among men who used to rely on manufacturing jobs as significant, but not the most pressing economic issue.
"In the context of other deeply concerning remarks about women that Stephen Moore seems to have made in other instances, his focus on declining male earnings seems to indicate a bias that is not at all helpful," Kim told Newsweek. "It portrays a very chauvinistic, retrograde view of American households today."
She noted that "there are many other economic problems that he could've chosen to focus on: our educational system, our trade balances, our fiscal system."
Census data showed that the median income for households with one earner was $50,607 in 2017, but for households with two earners, that figure was $98,331. "Practically the only reason that middle class incomes have not stagnated is because of women," Kim said.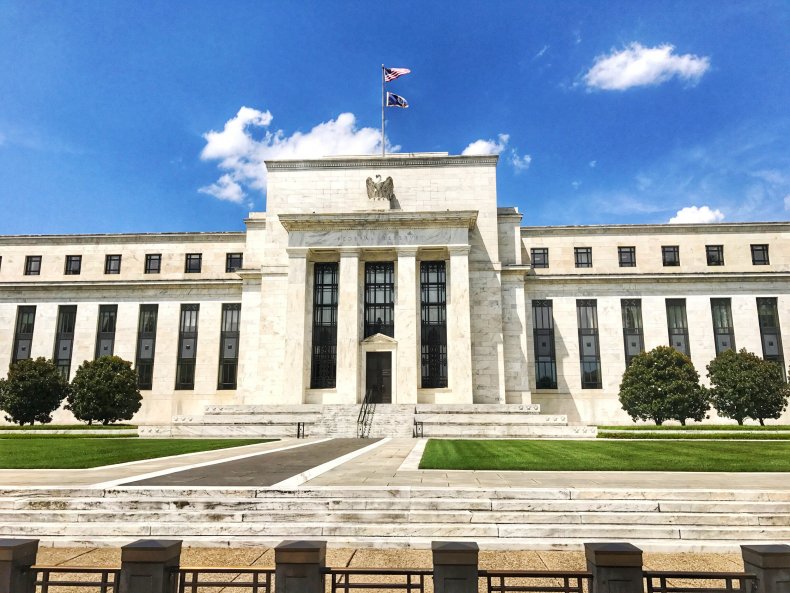 Moore's comments were the latest in a string of controversies surrounding his potential nomination to the Federal Reserve Board.
The 59-year-old has faced scrutiny for writing that women should be barred from officiating and serving beer at men's NCAA events and saying that men should be the main breadwinner of families. He also attributed the "decline of the family" to female economic self-sufficiency. In 2016, Moore advocated allowing preteens to work, saying, "I'd get rid of a lot of these child labor laws. I want people starting to work at 11, 12."
Amid criticism for his writings, Moore last week said that he was facing "a kind of character assassination that has nothing to do with economics" and claimed, "They're pulling a Kavanaugh against me," referring to Supreme Court Justice Brett Kavanaugh.
While speaking with ABC's George Stephanopolous on Sunday, Moore said his prior comments disparaging women were intended to be humorous. "They were humor columns, but some of them weren't funny, and so I am apologetic. I'm embarrassed by some of those things," he said.
Moore also talked with conservative radio host John Catsimatidis on WNYM Sunday morning. He said he was embarrassed "by some of the things I said 18 years ago" and that "they do not reflect my position," but also questioned their relevance.
"Just saying that these kinds of things don't have a lot to do with whether I'm qualified to be on the Federal Reserve Board and cutting interest rates," he said.
Moore, however, has also faced criticism for his stances. Representatives from a range of think tanks have reproved Moore's policies and experience. Harvard economist Greg Mankiw, who served as George W. Bush's Council of Economic Advisers chairman, wrote that Moore "does not have the intellectual gravitas for this important job." Mankiw also described Moore as "a propagandist, pushing for conservative causes, often with flimsy arguments." David Henderson, a research fellow from the Hoover Institute, wrote a piece titled "Wrong for the Fed," which said that "even by his own admission, [Moore] doesn't have much background in monetary theory or monetary policy."