Federal Agencies Expect Johnson & Johnson Vaccine Pause to Last for 'a Matter of Days'
Federal health agencies said Tuesday they expect the Johnson & Johnson vaccine pause to last for "a matter of days."
The Centers for Disease Control and Prevention (CDC) and the Food and Drug Administration (FDA) have called for the United States to pause administration of the Johnson & Johnson vaccine after six recipients developed a "rare and severe" type of blood clot.
All six cases occurred among women between 18 and 48, with their symptoms developing six to 13 days after vaccination, according to a joint statement from the two agencies. Of the six cases, one was fatal, and one person is in critical condition.
The CDC and FDA will both complete reviews of the cases and said that "until that process is complete, we are recommending a pause in the use of this vaccine out of an abundance of caution."
Nearly 7 million people in the U.S. have received the Johnson & Johnson shot so far, according to CDC data.
"I know there are people who have gotten the vaccine who are probably very concerned," said Anne Schuchat, the principal deputy director of the CDC. "For people who've got the vaccine more than a month ago, the risk for them is very low at this time. For people who recently got the vaccine in the last couple weeks, they should be aware to look for any symptoms."
Symptoms include severe headaches, abdominal pain, leg pain and shortness of breath.
The CDC and FDA also said during Tuesday's media briefing that they are not seeing the same blood clotting events with low platelet count from the two other vaccines available in the United States, those from Pfizer and Moderna.
Schuchat said Tuesday that people who are scheduled to receive Pfizer or Moderna should continue with their appointments and that the FDA and CDC's partners "will be working to reschedule people who have the Johnson & Johnson vaccine appointment in the days ahead."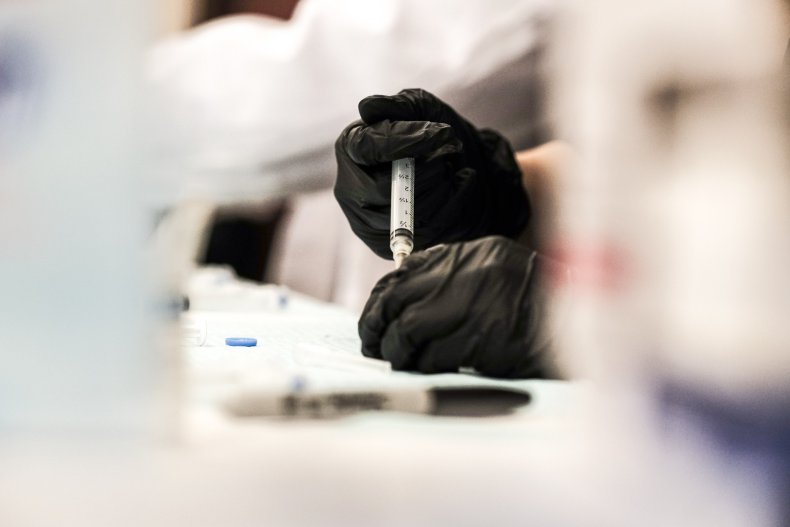 The White House said Tuesday that the pause will not disrupt President Joe Biden's goal of administering 200 million doses in his first 100 days.
"This announcement will not have a significant impact on our vaccination plan: Johnson & Johnson vaccine makes up less than 5 percent of the recorded shots in arms in the United States to date," Jeff Zients, the White House COVID-19 response coordinator, said in a statement.
Zients added that the government has made available more than enough doses of the Pfizer and Moderna vaccines to keep on track and "continue on to reach every adult who wants to be vaccinated." The administration is also working with state and federal partners to reschedule those with Johnson & Johnson appointments for a Pfizer or Moderna shot.
Johnson & Johnson said in a statement Tuesday that the "safety and well-being of the people who use our products is our number one priority." The company has also decided to "proactively delay the rollout" of its vaccine in Europe.
"We have been working closely with medical experts and health authorities, and we strongly support the open communication of this information to healthcare professionals and the public," the company said.
Update: This story has been updated with additional information from Tuesday's press briefing with the CDC and FDA, as well as a statement from Johnson & Johnson.