Federal Immigration Agent Pulled Over For Driving While Black, ACLU Claims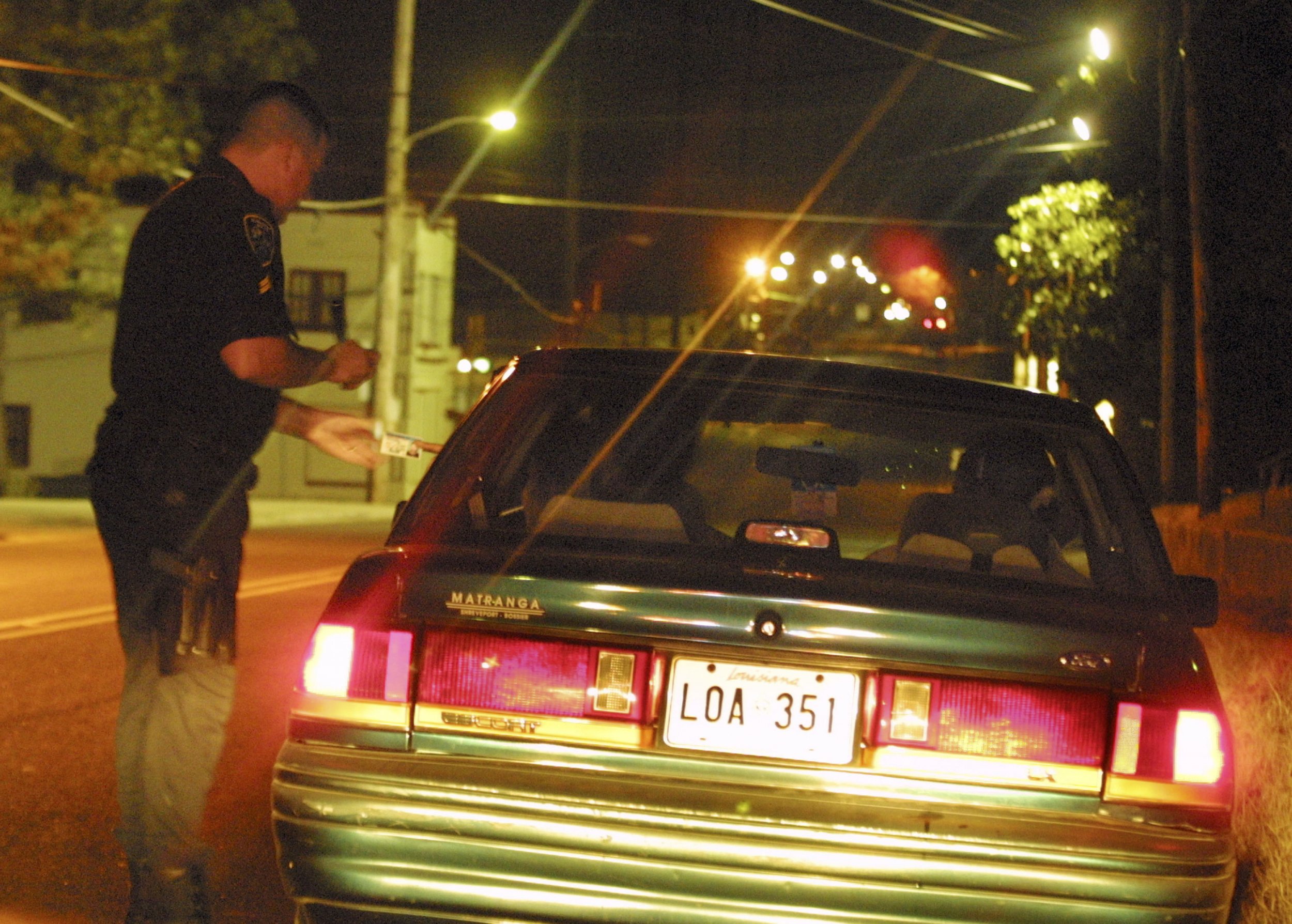 Police officers in New Mexico told a black immigration and customs agent that she had an "attitude" during one of the multiple times they pulled her over, according to an American Civil Liberties Union (ACLU) lawsuit filed on behalf of the agent.
The ACLU of New Mexico suit claims that deputies from the Bernalillo County Sheriff's Office racially profiled agent Sherese Crawford. Crawford was working in New Mexico on temporary assignment for U.S. Immigration and Customs Enforcement (ICE) when she was pulled over three times by police within two months.
"Our client is an accomplished federal agent who was targeted for driving while black," ACLU of New Mexico staff attorney Kristin Greer Love said in a statement. "BCSO unlawfully and repeatedly stopped her because she fit a racial profile."
Crawford was first pulled over in April while driving from the Cibola County Correctional Center to an ICE office in Albuquerque. A deputy, who pulled Crawford over in her ICE rental car, said that when he ran her license plate, it came up as a "skip plate," which suggested the car was stolen, according to the suit.
The officer told Crawford to exit her vehicle and walk with him to his patrol car. She later informed her ICE supervisor about the stop, who told her that the "sheriff's deputy had likely stopped her because she fit a profile: an African-American in a rental car," the suit claims.
Her next two run-ins with police were with Deputy Patrick Rael, who stopped Crawford on April 15 and May 3, according to the suit. During the first stop, he allegedly told Crawford he pulled her over for tailgating.
During the stop, he mentioned to her that he remembered her name because a sheriff's deputy and an ICE officer who pulled her over the first time had said that she had an "attitude," the suit claimed. The second time he pulled her over he allegedly told her that she was driving "too slow."
"It is impossible to imagine that these three stops in close succession with no warning or citation were motivated by anything other than our client's race," Laura Schauer Ives, a cooperating attorney with the ACLU of New Mexico, said in a statement.
In each of the stops, Crawford left without a citation.
A spokeswoman for the Bernalillo County Sheriff's Office told the Associated Press that the office does not comment on pending cases.
It is not the first time a black woman being pulled over by police has led some to raise the question of racial profiling. In July, video of police pulling over Aramis Ayala, a Florida state attorney, went viral. When Ayala asked the officer why she was stopped, the officer said her windows were "really dark" and her license plate did not register.