Two FBI Agents Killed, Three Injured in Shooting While Serving Warrant
Two FBI agents were killed in a shooting in Sunrise, Florida, early on Tuesday morning.
Two agents were killed, while three others agents were wounded after a gunman opened fire around 6 a.m. local time in the vicinity of 10100 Reflections Boulevard, the FBI's Miami office has confirmed.
Jim Marshall, the office's public information officer, said in a statement that the suspect is also dead. The wounded agents were transported to hospital and are in stable condition.
A team of officers were executing a federal court-ordered search warrant in a case involving violent crimes against children at the time, Marshall added.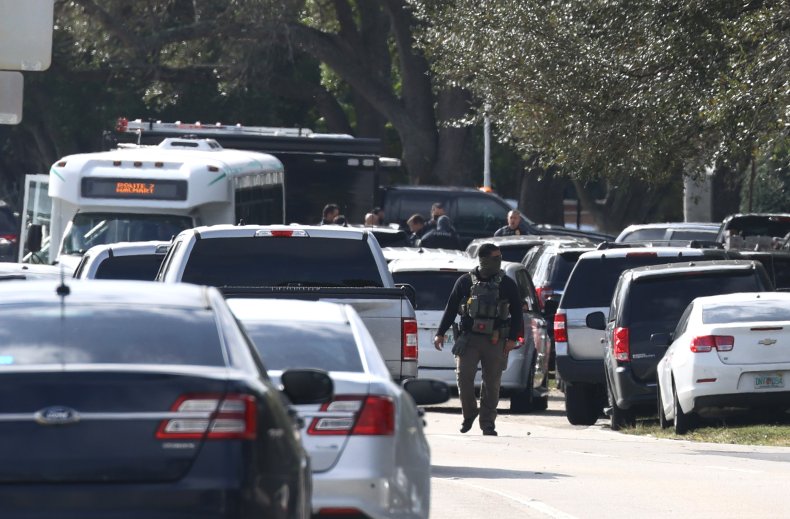 Florida Gov. Ron DeSantis expressed his condolences for the slain agents at a news conference on Tuesday morning.
He said he believed three FBI agents had been killed, but added: "We're still getting more information... and we'll have more to say at a later date."
A law enforcement source told the Miami Herald that the suspected gunman barricaded himself inside a home for several hours and is thought to have shot and killed himself.
"In accordance with FBI policy, the shooting incident is under investigation by the FBI's Inspection Division," Marshall said. "The review process is thorough and objective and is conducted as expeditiously as possible under the circumstances. Because this is an ongoing investigation, no further information will be released at this time."
The Sunrise Police Department on Twitter had urged people to avoid the area early Tuesday morning, but said in a tweet at around 9 a.m. local time that the scene is "safe."
"The scene is safe but due to the ongoing investigation, affected neighborhoods in the area of Water Terrace on Nob Hill Road are still asked to remain at their homes until we are able to open Nob Hill Rd for travel," the tweet said. "Thank you for your patience as understanding."