Federal Agents Violated Court Orders During Trump's Botched Travel Ban Roll Out, Says Watchdog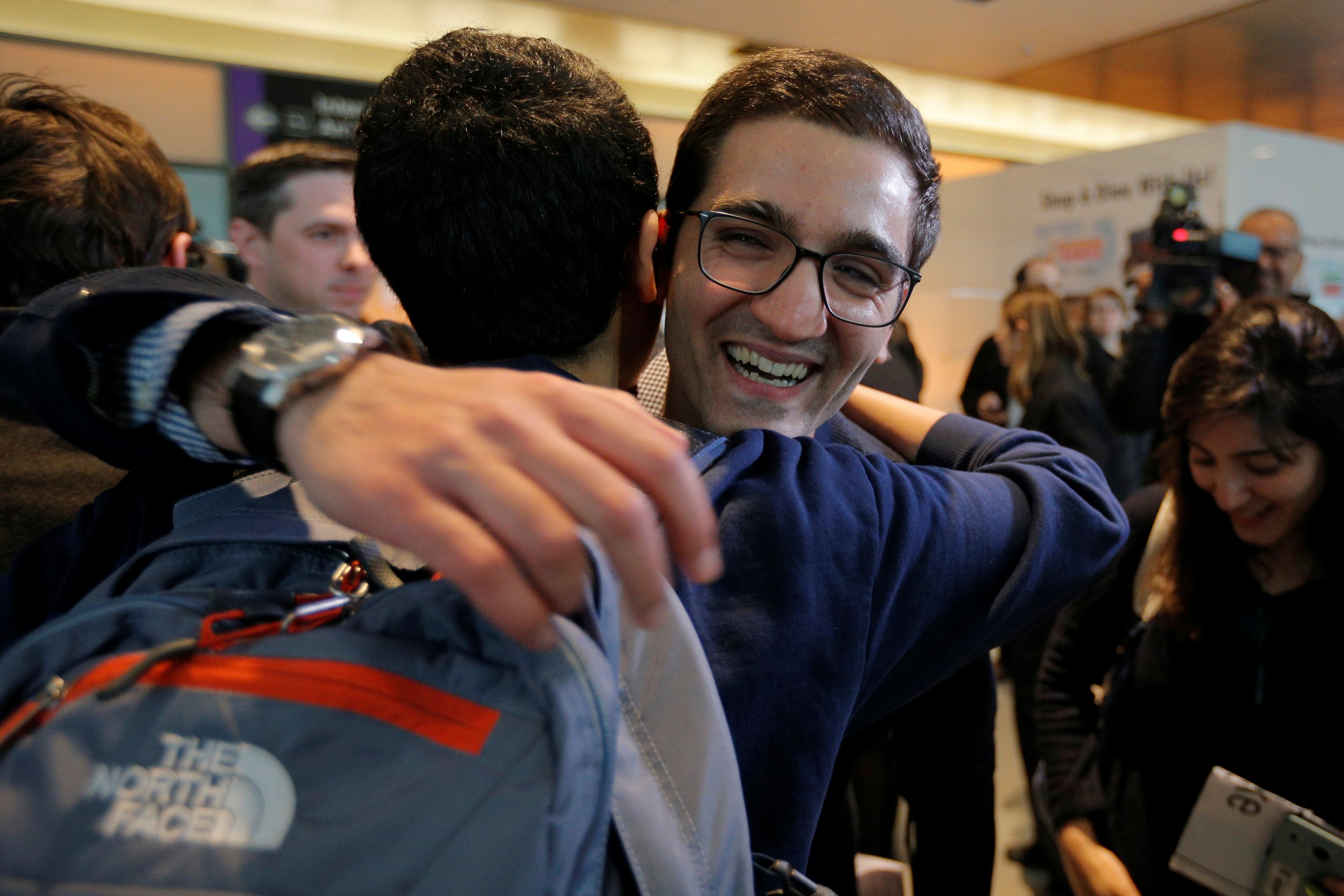 The Trump administration is moving to block the release of a report by the Department Homeland Security's watchdog that found border agents violated court orders that stopped President Donald Trump's travel ban.
Chaos erupted at airports when people were immediately turned away from the border after Trump signed the executive order in a surprise move in January.
Even though federal judges quickly issued injunctions against Trump's order, border agents repeatedly told international airlines not to board people from seven Muslim-majority countries flying to the U.S., according to the department's inspector general.
"We have concluded that CBP appears to have violated at least two separate court orders," Inspector General John Roth wrote to top Senators on the Senate's Homeland Security Committee in a letter Monday.
"[Yet] we will be unable to describe the factual basis behind our conclusion," Roth wrote because, he said, the administration indicates it will block parts of his 87-page report to congress.
"I am very troubled by this development," Roth said, noting that last week the department wouldn't give him a timeframe for its decision on whether it will invoke its authority to black out sections that reveal the decision making process behind efforts to carry out Trump's executive order. The report was submitted six weeks ago on October 6.
"Invoking the privilege can mask discovery of decisions made based on illegitimate considerations, or evidence of outright misconduct," Roth wrote. "I am particularly troubled by the Department's threat to invoke the deliberative process privilege." Roth said this is first time he has seen the department suggest it will block parts of one of his reports.
Read more: Trump loses as judge rules his "sanctuary cities" crackdown is unconstitutional
The report features interviews with 160 Customs and Border Protection Officers (CBPOs), senior DHS officials, and travellers who were affected by Trump's travel ban.
Days after his inauguration Trump signed the executive order barring travellers from the Muslim-majority countries. The order has since been changed after being stopped in the courts and is now headed to the U.S. Supreme Court.
In a preliminary outline of the investigation's findings, Roth wrote that leaders at Customs and Border Protection and DHS "had virtually no warning that the EO was to be issued or of the scope of the order" and were caught by surprise.
Since there was little to no guidance from people in the Trump administration, he wrote, border agents didn't know whether the order applied to Lawful Permanent Residents (LPRs), who made up "a significant percentage of the affected travelers."
While many border officers quickly began following the court orders—and even turned around a plane that was taxiing at Dulles airport to disembark a traveller who had originally been denied entry—the CBP continued to tell airlines not to board passengers from countries affected by the travel ban.
"While CBP complied with court orders at U.S. ports of entry with travelers who had already arrived," Roth wrote, "CBP was very aggressive in preventing affected travelers from boarding aircraft bound for the United States, and took actions that, in our view, violated two separate court orders that enjoined them from this activity." They continued to issue these orders even after a nationwide court order on January 31, 2017, blocked Trump's ruling.
One airline, Lufthansa, ignored CBP entirely and all of their passengers affected by the executive order who landed on two flights to Boston were admitted to the U.S.
Senators Tammy Duckworth (D-Ill.) and Dick Durbin (D-Ill.) were among a dozen Senators who originally called for the inspector general's report. On Monday they said the Trump administration is now seeking to "bury" it.
"It's disappointing that the DHS Inspector General found that CBP violated two separate federal court orders during the chaotic implementation of this ill-conceived Executive Order, but it is frankly unacceptable that the Trump Administration now appears to be hiding that information not just from Congress, but from the public as well," Duckworth and Durbin wrote in a statement to Politico.
"If the Trump Administration decides to bury an Inspector General report suggesting that's what happened," they said, "there will be repercussions in Congress."
Federal Agents Violated Court Orders During Trump's Botched Travel Ban Roll Out, Says Watchdog | U.S.