Federal Complaint Over Berkeley's Handling of Sex Assault Cases Expands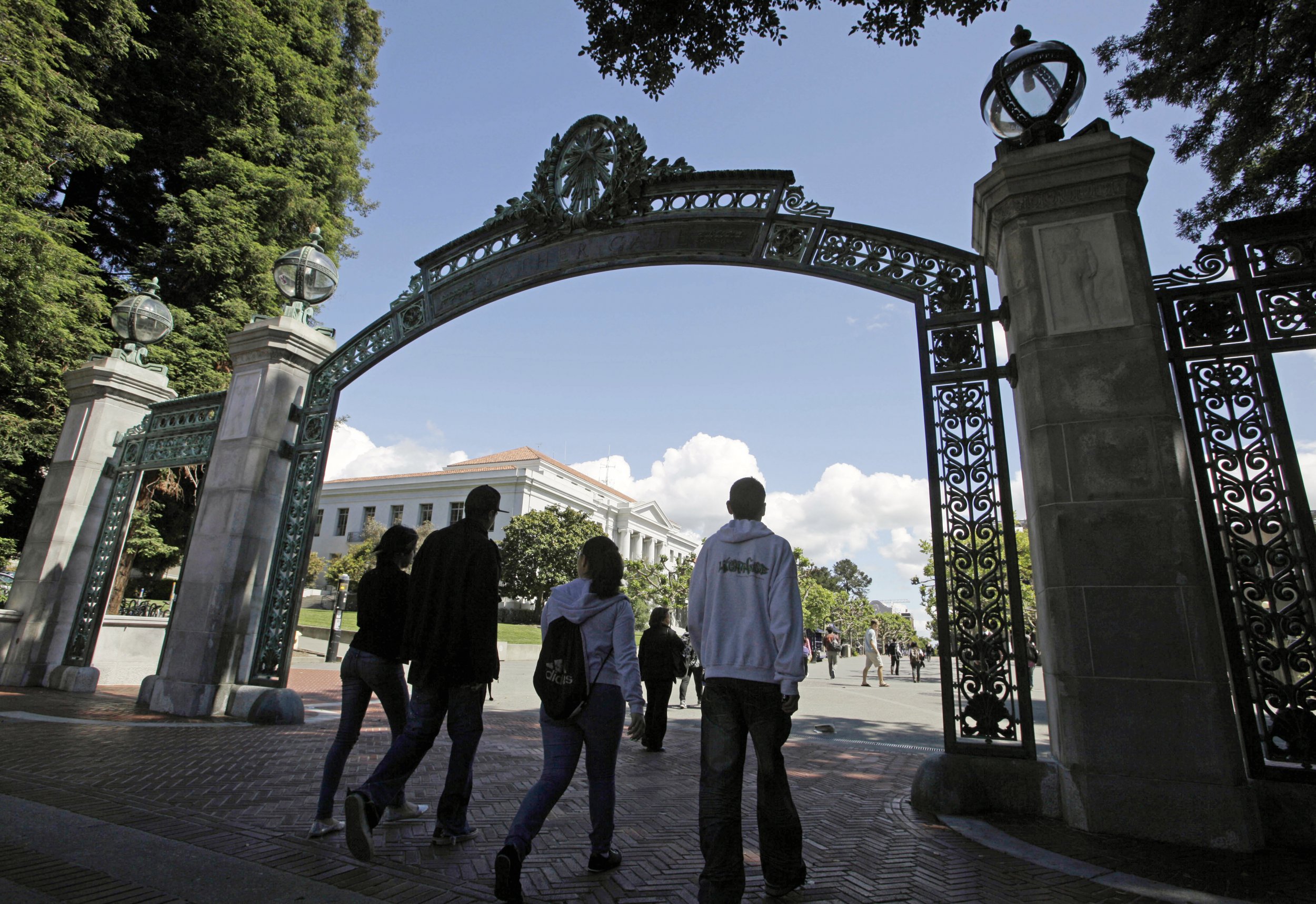 More than 30 current and former students filed federal complaints against the University of California at Berkeley on Wednesday, alleging that the university violated federal law by inadequately investigating or altogether ignoring their sexual assaults.
Berkeley's handling of sexual assault has been under scrutiny in recent months: in August, the state approved an audit of the university's policies, and several U.S. campuses, including Berkeley, Occidental College and the University of Southern California, are currently the subject of federal lawsuits brought by student survivors of assault. They allege the schools violated the Clery Act, which requires colleges and universities to disclose information about crimes that happen on or near campuses, as well as Title IX, another federal gender equity law meant to prohibit sexual harassment in schools.
"At Berkeley, a lot of people are survivors [of sexual assault]," Sofie Karasek, a junior at Berkeley and the lead complainant in the filing, told Newsweek. "What I have come to realize is that if you aren't a survivor by the time you graduate, at least some of your friends will be. A lot of mine are."
In January, President Barack Obama formed a federal task force to combat sexual assault on college campuses, after a new report from the White House Council on Women and Girls found that nearly 1 in 5 college women are sexually assaulted by the time they graduate.
In May, nine Berkeley students filed a federal complaint against the school. The new complaint, which includes the original nine women, has grown to include 31 students who say that the U.S. Department of Education has failed to do anything on their behalf over the past nine months. "The federal government has not come to investigate, and has not responded to my emails since September," Karasek says.
The U.S. Department of Education declined to comment on the status of the original Berkeley complaint.
Karasek told Newsweek she was assaulted in her bed while on an off-campus trip with a university group in February 2012. Her assailant, she says, was a leader in that group, and she was a freshman. A month after assaulting her, Karasek was told by another woman in the group that she too had been assaulted by the same man. Another group leader, who is also a survivor of sexual assault, went to the university's Gender Equity Resource Center on Karasek's behalf, but no action was taken.
In April 2012, two months after her assault, Karasek and three other Berkeley students who said they had all been sexually assaulted by the same assailant reported the assaults to the university. They were told they needed to submit written statements. After three of them did so, Karasek says, she heard nothing more from the university.
"I was completely left in the dark for months until I found out from a friend that [the alleged assailant] was going to graduate early," Karasek says. Two days before he graduated, in December 2012, Karasek says she received two emails from the university telling her that her case was resolved. In September 2013, Karasek emailed Berkeley's Center for Student Conduct for more information. An administrator replied that her alleged assailant was found responsible for sexual misconduct and was punished with probation and counseling prior to graduation.
Berkeley declined to comment on specific cases, citing federal privacy law. "I would say our hearts go out to [sexual assault victims]. We understand that these are really traumatic experiences, and we are trying to work with the students to make better policies,"
Claire Holmes, the university's associate vice chancellor for public affairs, told Newsweek. "Obviously there is never enough we can do."
After another Berkeley student told campus police she had been sexually assaulted in her dorm room this weekend by a male Berkeley student, Chancellor Nicholas Dirks sent a campus-wide email that said the school intended to hire a new harassment investigator, a survivor advocate and a survivor resource officer. The email was sent before the latest federal complaint was filed.
"I believe we share a common goal for a campus where sexual assault is not present, tolerated or ignored," Dirks said.
The complaint includes narratives of the alleged assaults of several of the complainants, some of whom are not identified. Among the named complainants is Diva Kass, who graduated from Berkeley in 2009. Kass says she was raped twice over the course of 24 hours by another student in a fraternity house in April 2009. Kass says she did not immediately report the rapes to the police because she feared retaliation by her alleged assailant, who she says raped her a third time on a bus later the same month, and from his fraternity brothers, who she says harassed her. Shortly after the third alleged rape, a sorority sister told Kass she had also been raped by the same assailant the previous semester, which prompted Kass to make a report to university officials.
A student conduct hearing was held four months after Kass reported the rapes, but she said she was not allowed to bring an attorney or produce a witness, and the university panel would not accept a statement written by the other alleged victim, according to the complaint. Kass's alleged assailant was found not guilty by a university panel.
Sexual assault has "reached, frankly, a fever pitch in our universities" across the U.S., California State Senator Hannah-Beth Jackson told Newsweek. "There's been this trivializing culture around rape that ignores the victim and protects the perpetrator."
Jackson, along with State Senator Kevin De León, introduced legislation intended to create minimum standards for sexual assault policies across all California universities and colleges, public and private. Another pending California bill would require colleges to immediately report violent crimes to the appropriate police or sheriff's department unless it is explicitly against the victim's wishes to do so.
For now, Karasek hopes the new complaint will prompt quick action on the part of the U.S. Department of Education. The department tells Newsweek it is "evaluating the complaint allegations to determine whether they are appropriate for a civil rights investigation."