Federal Court Denies Appeal by Oklahoma Death Row Inmates to Stay Their Executions
A federal appeals court denied a motion from four Oklahoma death row inmates to stay their execution until a ruling is issued on a court case challenging the legality of the state's controversial three-drug lethal injection cocktail.
The 10th U.S. Circuit Court of Appeals on Friday denied a request for a preliminary injunction to stay executions for plaintiffs Julius Jones, Wade Lay, Donald Grant, Gilbert Postelle, and other inmates with executions scheduled over the next three months.
"We're kind of in the process of figuring out what's next," Jen Moreno, an attorney for the four inmates, told The Associated Press, calling the ruling "inexplicable."
"Our team is spending this weekend looking over the ruling," she added.
In their lawsuit, the inmates argued that the use of the execution cocktail, consisting of a sedative called midazolam, vecuronium bromide, a paralytic, and potassium chloride—which is administered after the vecuronium bromide to stop the heart—would potentially cause severe pain.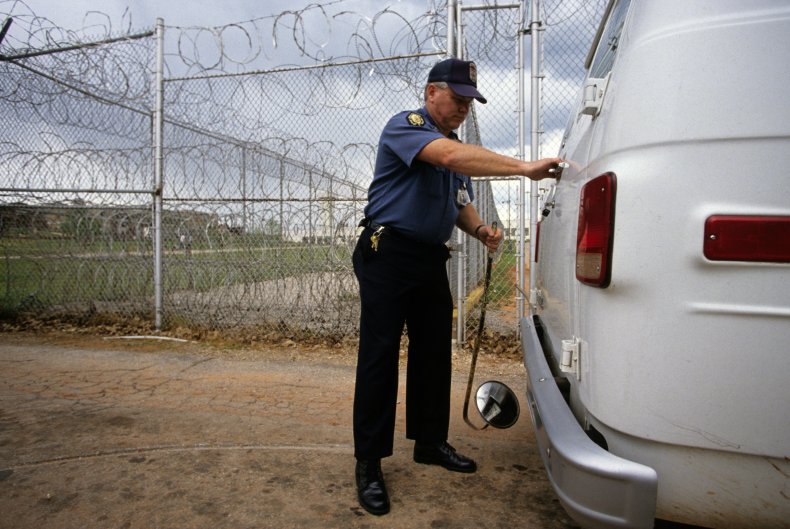 The appeals court called the four inmates' execution sentence "constitutional," and upheld the federal judge's decision rejecting the inmates' claims, including an argument that requiring them to choose an alternate method of execution would infringe on their religious beliefs against suicide.
The lawsuit came after Oklahoma administered the death penalty on John Marion Grant, 60, in October for the killing of a prison worker in 1998. On the gurney in the execution chamber, Grant began convulsing and vomiting after officials administered the midazolam.
"I've never heard of or seen that," said Robert Dunham, executive director of the nonpartisan Death Penalty Information Center, according to AP. "That is notable and unusual."
Grant's execution ended a six-year moratorium on capital punishments in the state over its methods, which the inmates contended had not yet been resolved in their request to intervene. The execution moratorium was put in place by the state's prisons chief in 2015 after three abnormal executions.
With the moratorium ending, Oklahoma officials in September scheduled seven executions from October through March 2022.
Among the inmates, Jones' execution is set to take place Thursday, despite a recommendation to Governor Kevin Stitt from Oklahoma's Pardon and Parole Board to commute his sentence to life in prison with the chance of parole.
Jones, who was convicted for the 1999 slaying of a state businessman, has maintained his innocence for two decades and several board members have expressed uncertainty over the evidence in his case.
Newsweek reached out to the plaintiff's attorney Jen Moreno for further comment.