Federal Court Rules Gavin Newsom's School COVID Shutdown Order Violated Parents' Rights
A federal court ruled Friday that California Governor Gavin Newsom violated parents' rights regarding school closures during COVID-19.
Ten parents whose kids attend public schools and five parents whose kids attend private schools accused Newsom and other elected officials of stopping their children from receiving a "basic minimum education." The court documents also state that the parents' fundamental rights were violated under the Fourteenth Amendment, which guarantees due process of law.
The parents also alleged that Newsom and other elected officials violated the Equal Protection Clause by treating their children differently based on those in nearby school districts, childcare and summer camps.
Other elected officials who were named in the court documents include: Attorney General of California, Robert A. Bonta; State Public Health Officer and Director of the California Department of Public Health, Tomas J. Aragon; and State Superintendent of Public Instruction of California and Director of Education of California, Tony Thurmond.
Circuit judges on the case include Eugene E. Siler, originally appointed by former President George H.W. Bush in 1991; Andrew D. Hurwitz, who was appointed by former President Barack Obama in 2012; and Daniel P. Collins, who was appointed by former President Donald Trump in 2018.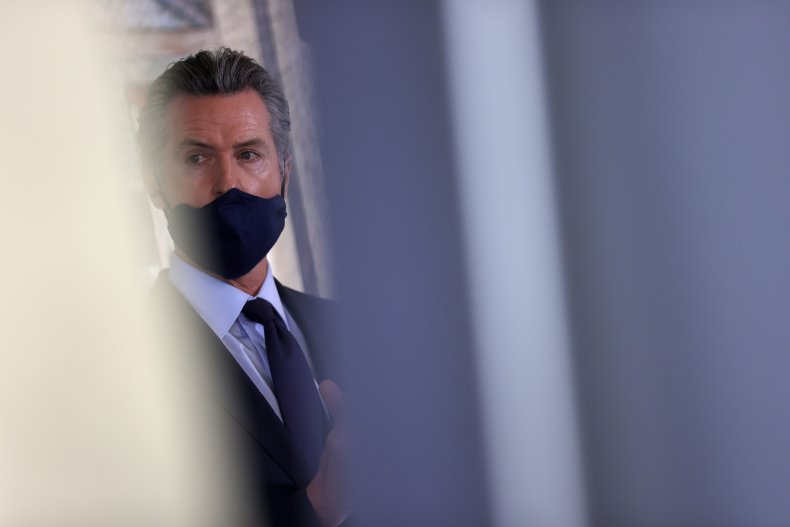 Newsom enacted a number of Executive Orders that affected schools across the state of California. The parents said that "distance learning" has had an adverse effect on their children, according to court documents.
Studies show that distance learning has caused a major disruption in the learning process of many students in public schools.
"Twenty-nine percent of households did not always have internet available for educational purposes," according to a study conducted by the Census Pulse Household Survey in 2020. Children and teachers had an average of "3 hours of live contact by phone or internet in a typical week."
"Low-income and African American families had less frequent contact at 2.6 and 2.4 hours," the study concluded.
The most important Executive Order that Governor Newsom put in place was Executive Order N-33-20, which directed all California residents "to immediately heed the current State public health directives," including the requirement "to stay home or at their place of residence except as needed to maintain continuity of operations of the federal critical infrastructure sectors."
The law that allowed school districts to offer distance learning expired on June 30, 2021.
On July 12, 2021, the State Public Health Officer issued its "COVID-19 Public Health Guidance for K-12 Schools in California, 2021-22 School Year." The guide goes over all measures that are taking place to safely reopen public schools in California. The guide also states that it plans to keep schools open "even if pandemic dynamics shift throughout the school year, affected by vaccination rates and the potential emergence of viral variants."
Newsom is currently in the midst of a recall election. So far, a number of candidates have come forward including Republican businessman John Cox, and former Olympic athlete and reality TV star Caitlyn Jenner. Recall supporters cited Newsom's restrictions issued during the COVID-19 pandemic, as well as the governor's November dinner with at the French Laundry, which violated the state's recommendations for gatherings.
Newsweek has reached out to Newsom for further comment.