Federal Database of Addiction Doctors Rife With Errors as Opioid Patients Struggle to Find Needed Care, Study Shows
The only public database for a key treatment of opioid use disorder is rife with physicians who don't prescribe it, turn new patients away or, for all intents and purposes, don't exist, according to a new study in the Journal of Psychiatric Practice.
The treatment in question, buprenorphine, is considered one of the gold standards for addiction care, along with methadone. Studies show the two medicines work better than trying to wean patients off of opioids altogether and also reduce the risk of overdosing by more than 50 percent.
While opioid overdoses continue to claim tens of thousands of lives each year, largely from illicit and counterfeit drugs, according to the Centers for Disease Control and Prevention (CDC), buprenorphine remains widely under-prescribed. Because of special certification requirements, only 3 percent of primary care providers and 16 percent of psychiatrists can dole it out, the study noted.
Adding to patients' struggle to find available doctors: a largely inaccurate database from the Substance Abuse and Mental Health Services Administration, a part of the U.S. Department of Health and Human Services, the study found. The database is supposed to list contact information for buprenorphine-certified doctors.
To test that information's accuracy, researchers called 505 listed physicians in the 10 U.S. states with the highest overdose death rates and, further, within each of those states' most at-risk counties, according to the CDC's 2015 drug overdose data. The doctors were contacted, sometimes more than once, on weekdays during normal hours and given ample opportunity to call researchers back.
More than 27 percent of the phone numbers were incorrect, and more than 25 percent of the providers did not prescribe buprenorphine. Most of the doctors (72.3 percent) had no available appointments, and the remaining 140 had wait times of 16.8 days on average, according to the report. Across the counties surveyed, more than 100 buprenorphine providers were missing from the database altogether.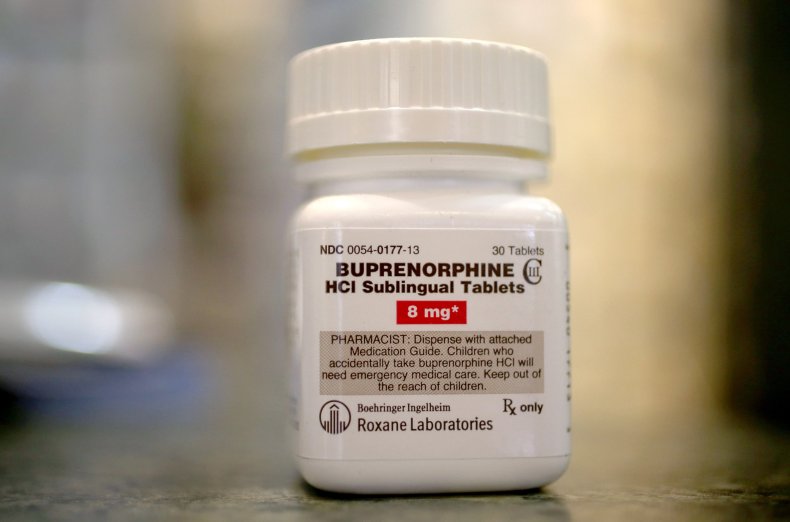 Access varied across states and counties. Physicians contacted in New Hampshire, New Mexico and West Virginia had no available appointments, while four in Massachusetts and Rhode Island had wait times of 120 days or more, the researchers found. In the Tennessee, Utah and Kentucky counties, only five combined appointments were available.
Providers listed by mistake, or whom researchers couldn't contact, were coded as having no appointments available. For those listed correctly and contacted successfully, physicians offered a range of excuses for turning people away. Some were not accepting new patients or outpatients, required a referral or were out on maternity leave, the researchers wrote. One hadn't worked in the clinic since 2008.
The study is one of a growing list that indicates people with opioid use disorders struggle to find the care they need. Earlier this week, a study published in JAMA Pediatrics revealed that the vast majority of lower-income young people didn't receive any treatment within a month after overdosing.
More broadly, less than 10 percent of people who need treatment for opioid use disorder receive it, according to the World Health Organization.