Federal Detention Center Employee in Texas Indicted for Personal relationship with Inmate
A federal grand jury has indicted a kitchen supervisor at the Rio Grande Detention Center in Laredo, Texas, for making a false statement and providing contraband in prison to an inmate, announced U.S. Attorney Ryan K. Patrick on Friday.
According to the indictment reviewed by Newsweek (see the full document below), 51-year-old Oralia Aparicio was employed by GEO Group Inc. as a kitchen supervisor, where she was responsible for enforcing rules and keeping order at the facility, including supervising the inmates and other staff, and other duties as assigned.
Florida-based GEO is one of the nation's largest private companies contracted with the Office of the Federal Detention Trustee to operate corrections facilities. Immigrations and Customs Enforcement (ICE) detainees are among the inmates held at the facility.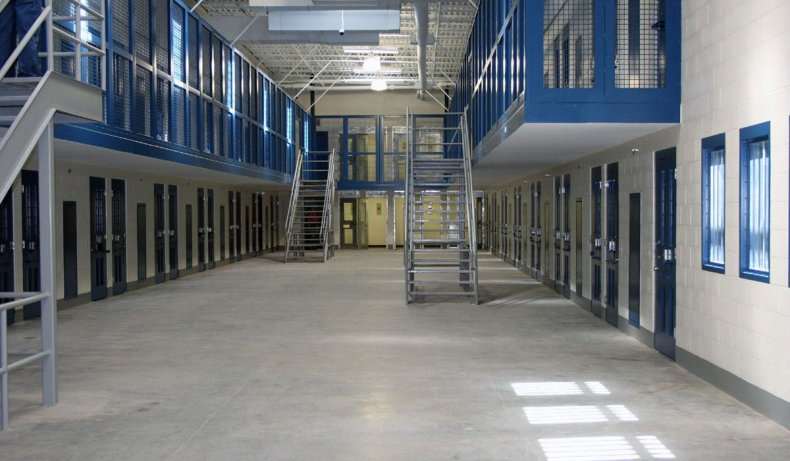 Aparicio allegedly engaged in a prohibited romantic relationship with a federal inmate — known only as "G.C.G" in the indictment — over a period of several months, according to court documents. G.C.G. was under the custodial, supervisory and disciplinary authority of Aparicio.
Accused of using the fictitious name of "Elsa Escobar," Aparicio contributed money and placed orders on the commissary account of G.C.G.
Prosecutors said Aparicio also violated federal law when she provided the inmate with contraband items, including the prescription antibiotic amoxicillin, over-the counter cold medicine, a nasal inhaler and photographs of herself, according to the indictment.
During her first court appearance on Friday, Aparicio told officials she was in the process of hiring her own attorney, according to court records. Her bond was set at $50,000 and her arraignment is scheduled for Friday, July 12 before U.S. Magistrate Judge Sam S. Sheldon.
If convicted, Aparicio could face up to five years in prison as well as a $250,000 maximum possible fine.
This isn't the first time the Rio Grande Detention Center has made headlines this year.
In April, the detention center went without water for at least two days after a utility pipe sustained damage during maintenance work.
"As a contingency, the facility has been provided with bottled water and portable restrooms while the issue is resolved," a spokesperson for the facility said.
However, one inmate at the facility disagreed with these statements, telling KGNS News that the conditions in the facility had been deplorable.
Below is the full federal indictment for Aparicio, which was filed July 2 but not made public until Friday, July 5, when the defendant was scheduled to make her first appearance before a federal magistrate.