Federal Employees Not Being Paid $200 Million per Workday of Shutdown: Analysis
The 800,000 federal workers not being paid during the shutdown are missing $200 million in pay each workday, an analysis by The New York Times showed. The average federal worker has not been paid over $5,000 in wages during the shutdown, which on Wednesday entered its 26th day.
The New York Times analysis was calculated with statistics from the Office of Personnel Management.
The average worker from the Securities and Exchange Commission, whose employees can make upward of $200,000 annually, had missed $12,543, the highest amount that workers from a department had not been paid. The agency owes 4,436 employees $56 million.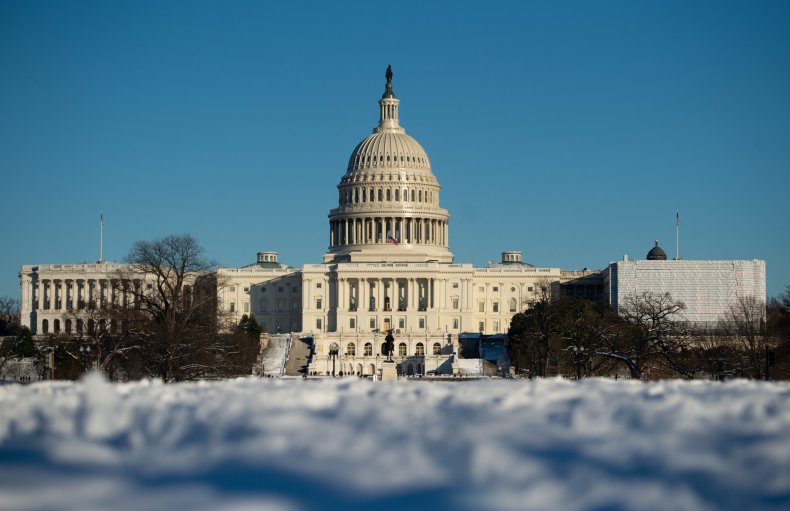 President Donald Trump has demanded $5.7 billion to fund a wall on the country's southern border. Democratic leaders Nancy Pelosi and Chuck Schumer have said they will not discuss border security under the government passes a bill to reopen.
Senate Majority Leader Mitch McConnell has said Congress's upper chamber will not consider legislation that the president has said he will not sign.
"In a situation like this, where the president, in my view, is in the right place, trying to get the right outcome, as all of us have expressed, with regard to border security, of course not," McConnell said, according to The New York Times.
Trump continued lobbying for his border wall and blaming Democrats on Wednesday.
"It is becoming more and more obvious that the Radical Democrats are a Party of open borders and crime. They want nothing to do with the major Humanitarian Crisis on our Southern Border," he tweeted.
On Tuesday, the Trump administration said it would be bringing back almost 50,000 workers who had been furloughed. The shutdown has affected individuals who owe debt, need to make mortgage payments or are dipping into savings while they wait for the government to reopen.
Individuals in low-income housing have been impacted as their contracts expire, according to Forbes. People who benefit from the Supplemental Nutrition Assistance Program could also be impacted if the shutdown extends into March.
The New York Times published an analysis last week showing the costliness of government shutdowns. Paying employees for days they don't work, the inability of closed national parks to earn entrance fees and accrued interest on government contracts are among the factors that make shutdowns economically damaging.
Correction: A previous version of this article said that workers from Armed Forces Retirement Home were not being paid during the government shutdown, citing the New York Times.The Armed Forces Retirement Home has been funded through fiscal year 2019 and is not among the agencies impacted by the shutdown, according to a correction issued by the Times after publication of this article.