Federal Eviction Moratorium Lapse Will Lead to COVID Surge, Poverty and Future Housing Shortages
As the last federal coronavirus protections for renters come to an end next week, the nation is facing its most severe housing crisis yet.
With Congress unable to reach a stimulus deal before August recess, an estimated 30 million to 40 million Americans are at risk of eviction.
The eviction moratorium provided under the Coronavirus Aid, Relief and Economic Security (CARES) Act expired on July 25 and the 30-day-notice window gave tenants a little added cushion. But come Monday, the extra time will be up and the lack of congressional action means renters are left on their own.
Earlier this month, President Donald Trump signed an executive order that would extend some of the federal relief provided by the first stimulus package, but housing experts say it's more of an expression of will than it is policy.
"The president's executive order is an empty shell that would do nothing, literally nothing, to prevent or stop evictions," National Low Income Housing Coalition CEO Diane Yentel said. "In fact, the executive order is worse than nothing because it creates a false hope and an empty promise that renters are protected, when in fact they're not."
As the August 24 deadline draws near, what will be waiting on the other end of the federal moratorium?
Katherine McKay, a senior program manager at the Aspen Institute, said next month will be a key indicator of how destructive the crisis will be.
"It's the first month where rent is due and those who've lost jobs do not have any extra assistance. It's been pretty clear that people who have lost jobs, particularly renters and lower income people, were using that $600 a week to pay rent.… That's gone," McKay said. "September's rent is going to be a major bellwether."
Homelessness and Rise in COVID-19 Cases
Once the federal moratorium ends and landlords begin filing formal evictions which will displace many renters, homelessness will spike.
"When people are evicted, they can go to shelters, they can go to the streets or they can double up with family members or friends," Anne Kat Alexander from Princeton's Eviction Lab said. "All three of those are really bad for social distancing and really bad for COVID-19."
A surge in evictions will effectively result in a surge of COVID-19 cases, which will pose a challenge to the U.S., where more than 5 million people have tested positive and infections continue to rise six months into the global health crisis.
Yentel said evictions "risk overburdening already overstretched hospital systems and they make it much more difficult for the country to contain the virus."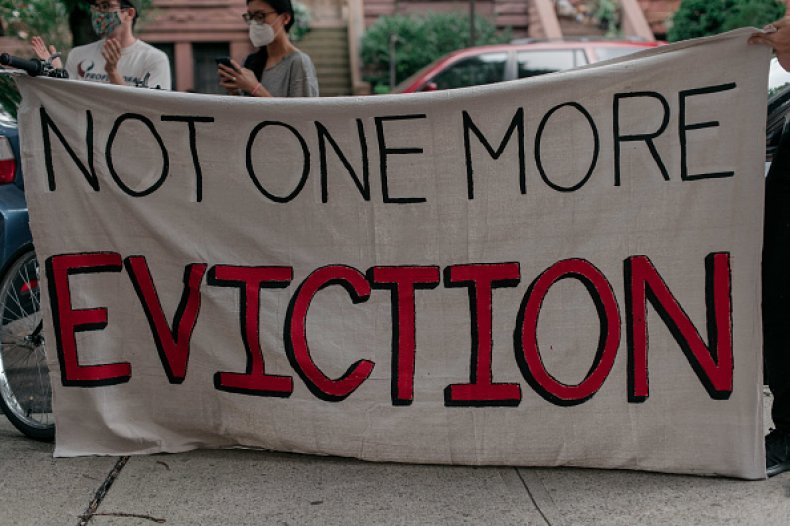 The Downward Spiral Into Poverty
A single filing will also make it extremely difficult for a renter to find housing in the future and often forces them to move to poor neighborhoods or dilapidated housing that do accept them.
Statistics show that evictions negatively affects individuals' ability to secure a job, maintain their health and lead to poverty that can be very difficult for a family to climb out of. Renters may accrue more rental debt than they may ever be able to pay back.
Evictions are also particularly harmful to children, whose performance in school typically goes down and are shown to struggle later on in life. An estimated 14 million of renter homes house children.
Black and Latinx Americans have been disproportionately affected by every aspect of the public health crisis, from health care to mortality to unemployment, and eviction is no different.
"Communities of color entered the pandemic at a major deficit. This is in part due to our country's long-standing sordid history of racial discriminatory housing laws and policies that locked people of color out of wealth accumulation and created this cavernous gap," Emily Benfer, a law professor at Wake Forest University, said.
Studies have shown that Black households are twice as likely to be evicted than white households.
Housing Shortages
Mom-and-pop landlords who rely on rental payments as a main source of income will face court costs, vacancy costs, repair costs and foregone rent.
"As their tenants start to struggle with rent, they're in danger of foreclosing and then for that housing to be completely lost going forward," McKay said.
An eviction crisis will upend and entirely reshape the nation's housing industry. Benfer called the market a "house of cards."
"If you pull out the rent, it starts to fall down," she said.
Renters who have an eviction filing on their record will have trouble finding housing in the future.
"After this pandemic, as rent falls in some of the hottest markets that are the most urban, like you're starting to see in parts of New York City and San Francisco, people who are doing OK can move into a nicer apartment for less money. That enables opportunities for people to keep moving up but people who experience an eviction often end up in housing of last resort," McKay said.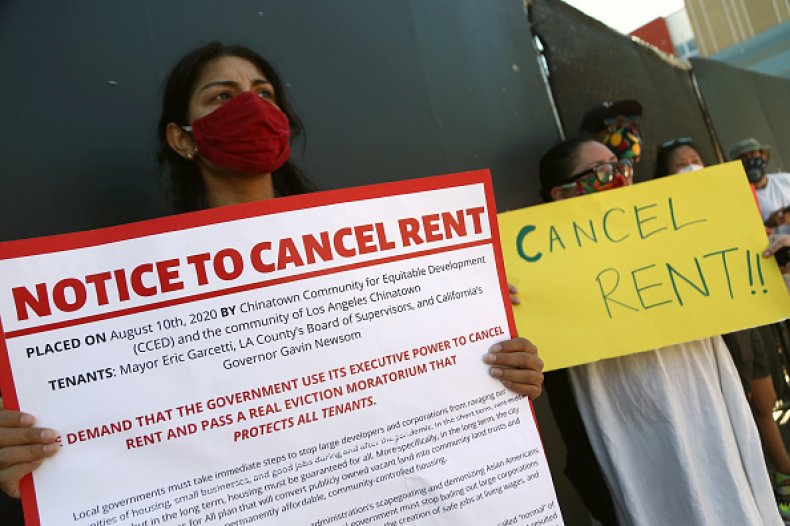 Impacts on the Public Sector
"For people who have been evicted, you have potential for shelter costs, higher use of emergency medical services, greater risk of institutionalization and all of those things impose additional burdens on state, local and county governments," founder of COVID-19 Eviction Defense Project Zach Neumann said. "For everyone, this is a really bad outcome and it's often in the name of less than $1,000 in rent."
Neumann's Colorado-based organization provides pro-bono legal counsel for tenants amid the pandemic.
Evictions are often the result of very small amounts of rent. Many renters who face eviction owe less than $600, according to data analyzed by The New York Times.
"The takeaway associated with the small costs of evictions is the fact that such small amounts result in the loss of a home and that results in such long term hardships and high health care expenditures and societal costs," Benfer said.
Who Will Be Affected?
Neumann predicts that the cities who were hit the hardest by the virus will be the same one that are most endangered by the housing crisis.
"Where you would expect to see this have the biggest impact are in states or cities where you see a real resurgence of COVID or COVID has never really gone down," he said.
Areas where government mandated shutdowns have prevented businesses from reopening have also caused those who have lost their jobs to remain unemployed. With no more federal benefits to help assist them, they will be unable to pay rent.
According to the U.S. Census Bureau Household Pulse Survey, almost a fifth of renters across the country said they would be unable to pay July rent on time.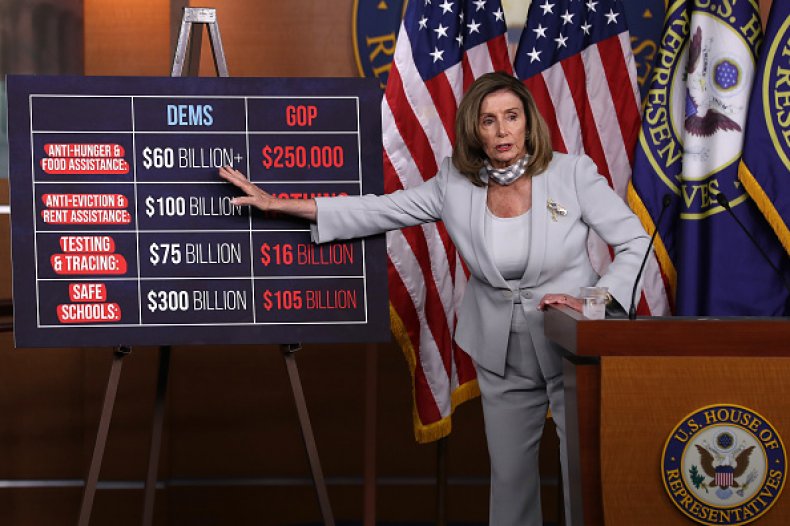 What Needs to Happen?
When Congress returns in September, housing experts hope a stimulus deal will address the concerns of millions of renters across the U.S.
"The federal government is the only institution that has the scale needed to really address the problem," McKay said.
"At this point it's too late for probably hundreds of thousands of people, but the sooner they act, the more they can limit that damage," she added.
Most experts not only want to see the extension of federal eviction moratoriums, but also robust emergency rental assistance.
"Eviction moratoriums on their own aren't enough because eventually, they do expire and they create a financial cliff for renters to fall off of and they're no more able to pay it now than they were at the beginning of the pandemic," Yentel said.
"This economic crisis and this housing crisis is going to outlive the virus. Even after we have a vaccine, we're still going to be dealing with these economic impacts," Alexander added.