Federal Executions Delayed Until June 8 as Death Row Inmates File Appeals to Supreme Court
An appeals court in Washington, D.C. agreed Friday to stay its ruling concerning the legality of federal execution protocols until June 8 while four inmates on death row appeal to the U.S. Supreme Court.
The U.S. Department of Justice introduced the Federal Execution Protocol Addendum in 2019, which sought to provide a blanket method for executions. Attorney General William Barr said the multiple drugs normally used in lethal injection procedures would be replaced by the single drug, pentobarbital. Many states use different drugs during their executions.
The lawsuit filed on behalf of the four death row prisoners says the addendum violates the Federal Death Penalty Act of 1994. Under that act, those sentenced to death must be executed "in the manner prescribed by the law of the State in which the sentence is imposed."
Legal counsel for the inmates wrote in their court filing that the "outcome of this case will dictate whether the Government may employ this Protocol in executing the more than sixty prisoners under federal sentences of death, including several whose execution dates were announced at the same time as the new Protocol itself."
The Department of Justice declined to comment on this story.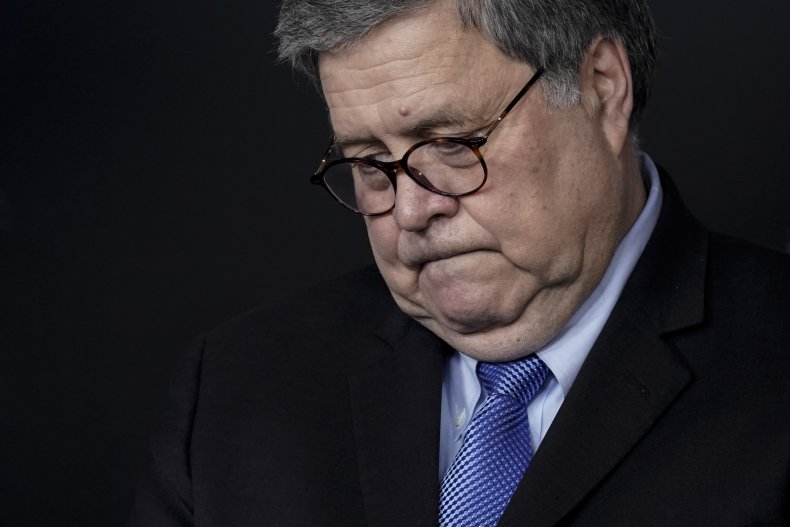 Barr introduced the addendum in 2019 and ordered the executions of five death row inmates. "The Justice Department upholds the rule of law," Barr said in a statement at the time, "and we owe it to the victims and their families to carry forward the sentence imposed by our justice system."
U.S. District Judge Tanya S. Chutkan blocked Barr's actions, placing four of the five executions on hold. In her ruling, Churkan said the public was "greatly served by attempting to ensure that the most serious punishment is imposed lawfully."
Barr appealed Churkan's decision to the U.S. Supreme Court, which upheld the lower court's decision to block the plan to resume executions. In the ruling, Justice Samuel Alito wrote that federal executions must take place in the same way state executions would be performed, "down to the selection of the way a catheter is inserted."
Executions are currently allowed in 29 states with lethal injection being the primary form of execution. Most states used a combination of three drugs—an anesthetic, a paralyzing agent and a drug that stopped the heart—until 2009, when drug shortages forced states to find other alternatives. Pentobarbital, which is used by veterinarians to euthanize animals, has already been used in executions carried out in 14 states.
According to the Death Penalty Information Center, three individuals have been executed by order of the federal government since 1988. One of them was Timothy McVeigh, who set off an explosion in an Oklahoma City federal building in 1995, killing 168 people. McVeigh was executed by lethal injection in 2001.