Federal Government Contractors Are Latest Required to Get COVID Vaccine by White House
President Joe Biden is expected to sign an executive order Thursday making federal government contractors and executive branch employees the latest group required to get vaccinated against COVID-19, according to an official familiar with the matter, the Associated Press reported.
The action, which comes weeks after Biden mandated federal workers to get vaccinated or comply with strict testing and masking requirements, is aimed at boosting vaccinations and curtailing the spread of the surging delta variant, the AP reported. Details were not yet available on whether the president's anticipated order will offer exceptions for religious or medical reasons, the AP reported.
Biden is also scheduled to give a speech Thursday afternoon detailing his administration's multi-faceted plan to fight rising COVID cases and lagging vaccination rates. One goal expected to be outlined in the speech is increased COVID-19 testing in schools so they are more likely to stay open safely amid the alarming rise in infections.
For more reporting from the Associated Press, see below.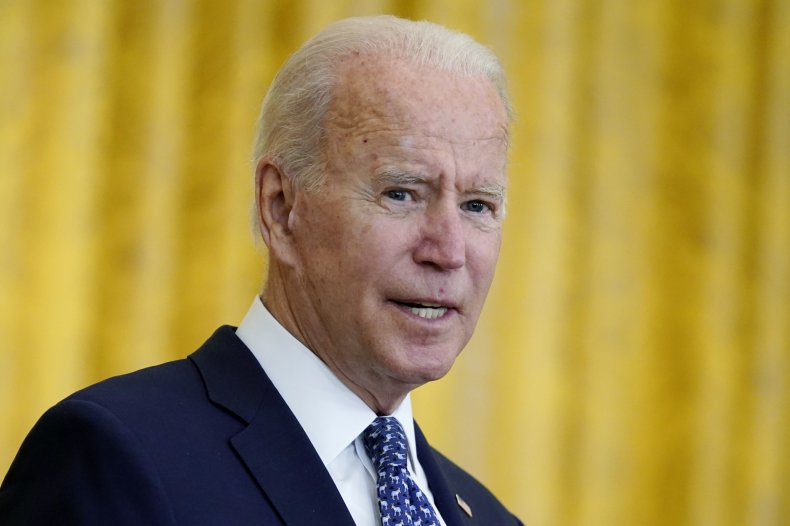 Biden has encouraged COVID-19 vaccine requirements in settings like schools, workplaces and university campuses, and the White House hopes the strengthened federal mandate will inspire more businesses to follow suit.
The Department of Veterans Affairs, Department of Health and Human Services, the Indian Health Service, and the National Institute of Health have previously announced vaccine requirements for much of their staffs, and the Pentagon moved last month to require all service members to get vaccinated.
More than 208 million Americans have received at least one dose of a COVID-19 vaccine, and 177 million are fully vaccinated, but confirmed cases of the virus have shot up in recent weeks to an average of about 140,000 per day with on average about 1,000 Americans dying from the virus daily, according to data from the Centers for Disease Control and Prevention.
Most of the spread — and the vast majority of severe illness and death — is occurring among those not yet fully vaccinated against the virus. So-called breakthrough infections in vaccinated people occur, but tend to be far less dangerous.
Federal officials are moving ahead with plans to begin administering booster shots of the mRNA vaccines to bolster protection against the more transmissible delta variant of the virus. Last month Biden announced plans to make them available beginning on Sept. 20, but only the Pfizer vaccine will likely have received regulatory approval for a third dose by that time. Federal regulators are seeking additional data from Moderna that will likely delay its booster approval until October.
Officials are aiming to administer the booster shots about eight months after the second dose of the two-dose vaccines.