Federal Grand Jury Indicts Pakistan Doctor For Attempting to Provide Support to ISIS
Muhammad Masood of Minnesota was indicted by a federal grand jury in Minneapolis on Monday of attempting to provide material support to the terrorist faction ISIS, according to a statement Friday from the Department of Justice.
Masood, who is licensed to practice medicine in Pakistan, had been working as a research coordinator at a medical clinic in Rochester, Minnesota under a temporary visa.
In the complaint against Masood, he was accused of wanting to carry out "lone wolf" terrorist actions against the U.S. and travel to Syria to join ISIS. He also allegedly claimed his allegiance to the terrorist organization.
Masood attempted to leave the U.S. in February by purchasing a plane ticket to Jordan in February. After Jordan shut down its borders in March because of the coronavirus pandemic, Masood made other arrangements.
When Masood entered the Minneapolis-St. Paul Airport in March on his way to Los Angeles, he was arrested. Masood believed his contact in Los Angeles would assist him with transport to "ISIS territory," according to the statement from the DOJ.
Newsweek reached out to the DOJ for further comment. This story will be updated with any response.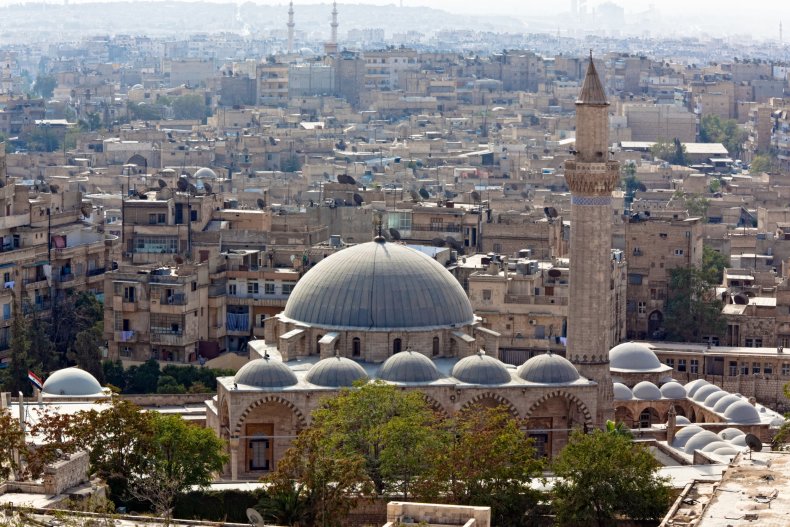 According to the criminal complaint filed in March with the U.S. District Court in Minneapolis, Masood had requested help from an anonymous individual with "Hijra," a process by which an individual migrates to ISIS territory in order to participate in its activities.
Through encrypted messages on social media, Masood allegedly claimed that he wanted to "kill and get killed" while fighting on behalf of ISIS. He also said he wanted to join the faction after realizing he "should be on the ground helping brothers sisters kids."
ISIS was first classified as a foreign terrorist organization by the U.S. in 2004. Also known as the Islamic State (IS), the faction has claimed responsibility for multiple terror attacks around the world.
Bombings in Sri Lanka that took the lives of at least 321 people on Easter Sunday in 2019 were carried out by ISIS. A man wearing a fake bomb injured three people in London before being shot and killed by officers in February. In a statement, ISIS said the assailant was "a fighter of Islamic State and carried out the attack in response to calls to attack the citizens of coalition countries."
In 2019, then-ISIS leader Abu Bakr al-Baghdadi killed himself after U.S. forces entered his base of operations in Syria. al-Baghdadi's suicide was announced to Americans by President Donald Trump during an address from the White House.
"A brutal killer, one who has caused so much hardship and death, has violently been eliminated," Trump said.
Despite the loss of al-Baghdadi, ISIS remained strong in its Syrian base. According to a February release from the Pentagon, U.S. Central Command said "ISIS remained cohesive, with an intact command and control structure, urban clandestine networks, and an insurgent presence in much of rural Syria."