Federal Hate Crime Charges Likely in Charleston Shooting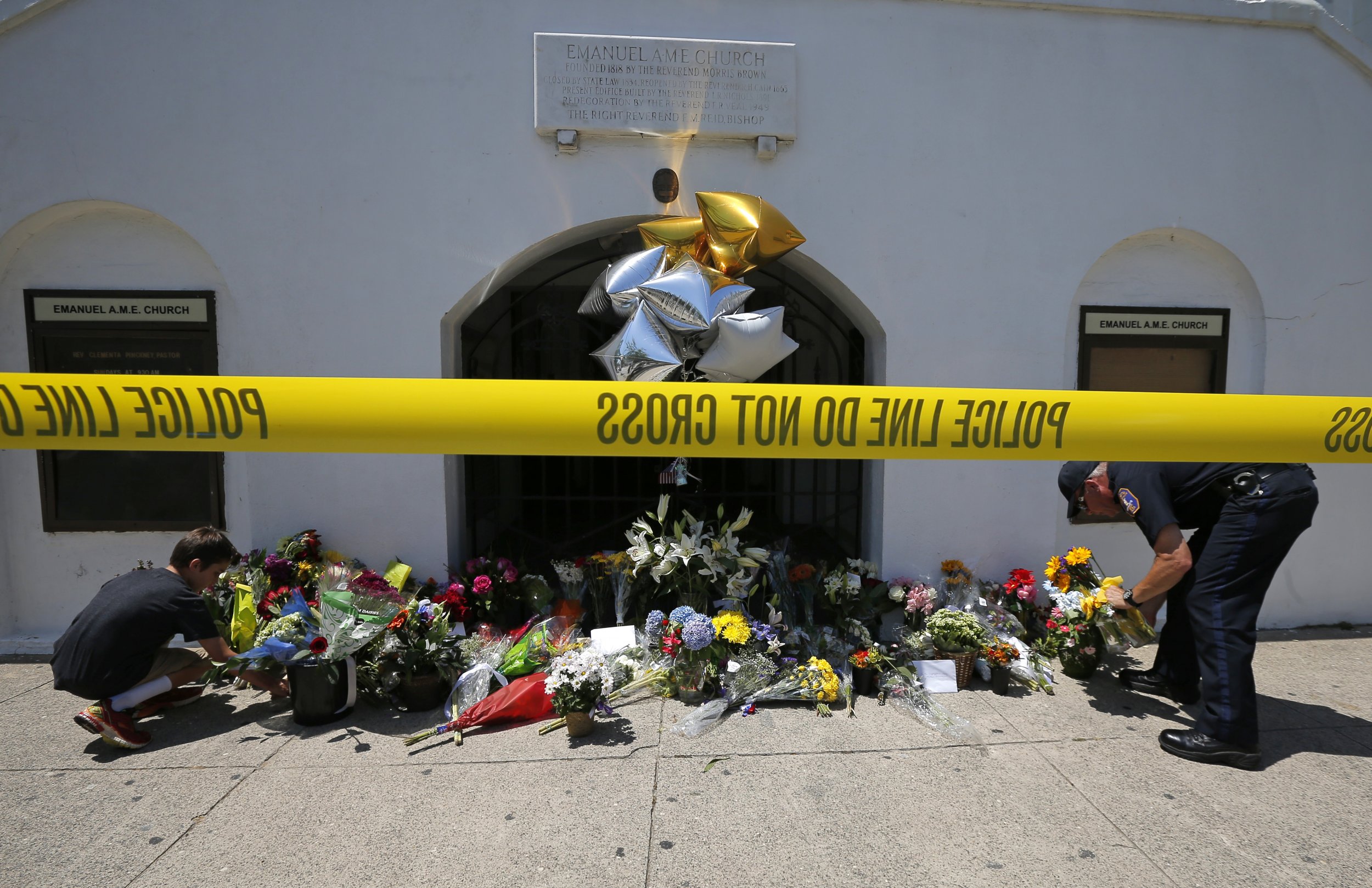 The U.S. Justice Department could file federal hate crime charges against the alleged gunman in last week's deadly shooting in Charleston, South Carolina, law enforcement officials told The New York Times.
Officials with both the FBI and Justice Department reportedly agreed the shooting was so racially motivated that the federal government had to address it.
Police arrested and charged 21-year-old Dylann Roof with the murder of nine African-American worshippers at Emanuel African Methodist Episcopal Church. He has been assigned state public defenders, and first appeared in state court on Monday.
A judge set his bond last week at $1 million.
Roof reportedly told authorities his act was an effort to start a race war. He cited allegiance to a white supremacist group in an alleged manifesto uncovered on the Internet over the weekend.
After the shooting, hundreds of protestors and a bipartisan group of legislators began calling for the removal of the Confederate flag outside of the South Carolina statehouse in Columbia. On Tuesday, legislators agreed to debate whether to remove the flag, which some argue has become a symbol of the once slave-owning South.
Large retailers, including Wal-Mart and Sears, this week began removing items showing the Confederate flag from store shelves.
In Virginia, Governor Terry McAuliffe ordered the Confederate flag be removed from state-issued license plates. And in Alabama, the same flag was taken down from Capitol grounds following Governor Robert Bentley's order.