Federal Judge Demands Lawyer Resign After String of Profane Emails to Opposing Counsel: 'You Just Trashed Your Profession'
U.S. District Judge Otis Wright II of California told attorney Christopher Hook to resign at a federal hearing Monday because of vulgar and obscene emails sent by Hook to lawyers for the defendants in the case, Allstate Insurance, reported The Recorder.
Hook sent over 100 emails to the firm of Sheppard, Mullen, Richter & Hampton which included foul and threatening language.
"You just trashed your profession," Wright said to Hook. "Tell you what, slick, this profession does not need you. I am going to do what I can to remove you from this profession."
When asked to resign Hook said, "I will not do that."
"Shut up," Wright said. "I want you to resign from this profession."
Judge Wright originally believed Hook did not show up for today's hearing until Hook stood up from his seat in the courtroom crowd.
"When did you get here?" Wright asked.
Hook apologized and said he had been there since before the hearing began.
"This is not the day to be cute," Wright said, "and I am not the guy."
Newsweek reached out to Judge Wright for comment but did not receive a response in time for publication.
In their court filings, lawyers for Allstate attached some of the emails they had received from Hook.
"Allstate regrets being forced to put this language in the record," said a memo regarding Hook's communications. "But there is no other way to convey the gravity of Mr. Hook's misconduct. In a collective 75 years of legal practice, Allstate's counsel have never seen behavior that even comes close to that of Mr. Hook."
"Mr. Hook's conduct has gone well beyond the unethical and improper," the memo continued. "It is shocking and even terrifying."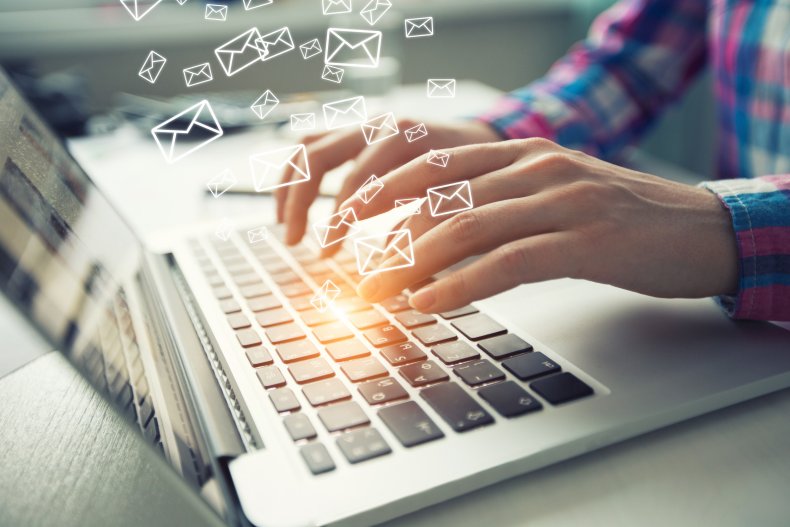 "Don't make me come down there and beat [a settlement] out of you f*cking thief," read one of the emails according to the Daily Breeze. "I'm going batsh*t crazy on you."
When the firm representing Allstate sought a restraining order against Hook, Hook said in an email "I am going to waterboard each one of their trolls that show up for depo without any mercy whatsoever." Hook also referred to Allstate's legal team as "gay boys" and told them to "eat a bag of d*cks."
"Hey sh*t for brains," read another email from Hook, "Allstate owes my clients a lot of money. It's due yesterday. Pay up f*cktard or you will be lucky to work as a notary public in El Cajon."
In his own defense, Hook issued an apology in which he blamed his own mental instability for the emails.
"I have anger management issues and emotional problems and they [Allstate attorneys] were ignoring me, and I exploded in anger stupidly," Hook said in a statement reported by the Daily Breeze. "The worst part is that I potentially harmed my clients. Nothing that the other side did would ever justify using the type of language I used, and that is very important because it is a lesson I have learned in spades and should have already known."
Originally, the case was over a claim of residential water damage which Allstate believed was only worth $200,000 but Hook began requesting payouts in the millions of dollars.
"The demand is now $302 million," read one email from Hook. "Pay up f*ckface."