Once a stay was tossed, a devout Muslim inmate on Alabama's Death Row who is set to be executed on February 7 failed to sway a federal judge to commute his sentence or let him inhale lethal gas instead of lethal injection cocktail, and was barred from having his imam by his side.
Dominique Hakim Marcelle Ray, 42, is slated to die by lethal injection on February 7 as scheduled and won't have his spiritual advisor or the Holman Correctional Facility's staff Christian chaplain with him when the time comes.
In 1995, Ray was convicted of the robbery, rape and murder of Tiffany Harville, after his co-defendant confessed to cops that it was Ray who slashed the 15-year-old's throat and pulled a couple of dollars from her purse.
What's more, according to the order filed on February 1 in federal court in Montgomery, Alabama, Ray had killed before, having "murdered two teenage brothers."
The jury voted overwhelmingly (11 to 1) in favor of sentencing Ray to death.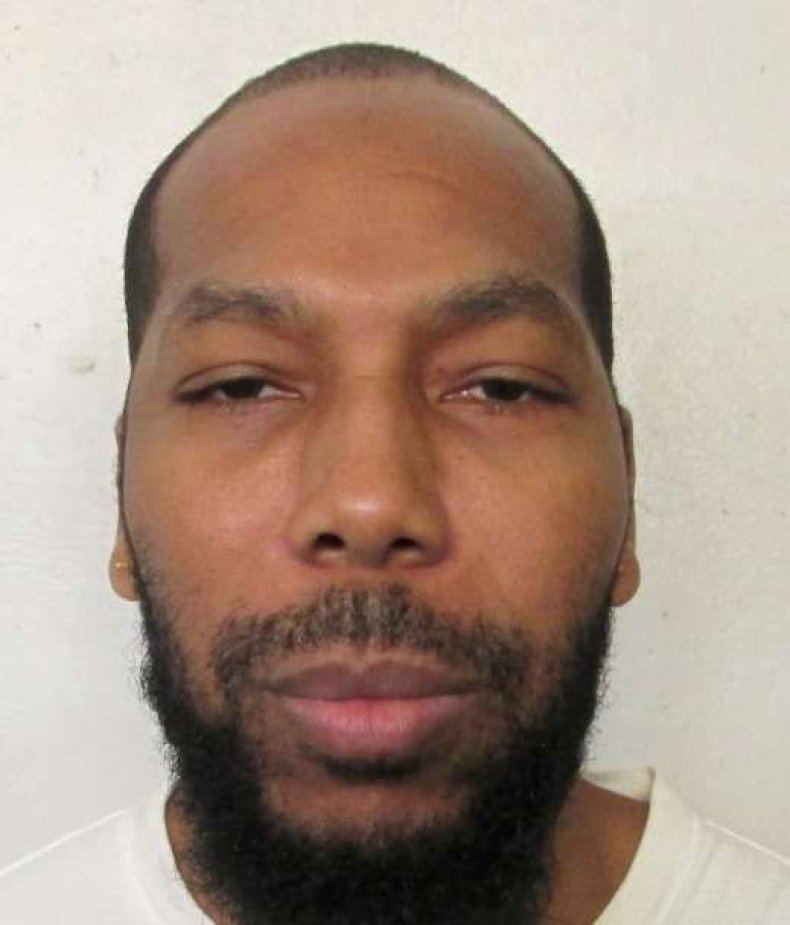 However, days before he was to be put down, Ray argued for a series of accommodations, including a stay, chucking the lethal injection and lobbying for his Muslim "private spiritual advisor" to be by his side inside the death chamber "during the execution," the order read.
"Ray seeks an eleventh-hour stay of his execution so that the court can resolve three issues," U.S. District Judge Keith Watkins wrote in the order.
The judge denied just about everything except for allowing Ray to be alone in the execution chamber.
Regarding the imam, Watkins was blunt, saying there was nothing compelling him to deviate from Alabama protocol.
"The state has never allowed an inmate's private spiritual advisor to be inside the chamber during the execution, regardless of the private spiritual advisor's affiliation," he wrote.
The judge said that the chaplain at Holman (who is Christian) is "a trained member of the execution team" who has "witnessed dozens of execution and trained on how to respond is something goes wrong… If the chaplain disobeys orders, he will face disciplinary action."
Watkins added that in a private imam, the training is unknown and leaves open scenarios that "go outside the State's control."
Ray's tardiness was a central factor in shooting down the imam request.
"Since Ray has been confined at Holman for more than 19 years, he reasonably should have learned that the State allows only members of the execution team… inside the execution chamber," the order reads. As a result, Ray, who found Islam back in 2006, will die without any clergy present.
"The court will enter a consent order requiring that the state prison chaplain not be in the execution chamber during Ray's execution," according to Watkins's order.
Watkins submitted that Ray would have plenty of time to be with his imam right up until around 4:30 p.m., when "goodbyes are said" and Ray will take "the final walk to the chamber," the order read.
Also, Ray's lethal injection will go forward despite the man's last-ditch efforts to die by nitrogen hypoxia.
Legislation was signed into law last March (following Oklahoma and Mississippi) by Alabama Governor Kay Ivey granting inmates the choice to die by nitrogen gas rather than lethal injection. The effort came after Utah brought back firing squads and Tennessee brought the electric chair out of retirement.
For Ray to have been able to take advantage of the nitrogen hypoxia alternative, he needed to make a formal request by July 1 of last year.
Ray and his attorneys apparently waited too long. His request for gas arrived only 10 days before his execution, the order stated. (Newsweek's attempts to reach Ray's attorneys were not immediately returned.) Watkins blamed Ray's "dilatory" effort to let so much time pass while "the execution click had started ticking."