Federal Judge Denies Texas Gov. Greg Abbott's Order Blocking Transportation of Migrants
A federal judge temporarily blocked Texas Governor Greg Abbott's executive order directing state troopers to stop any vehicles under "reasonable suspicion" of transporting migrants they believe might have COVID-19.
United States District Judge Kathleen Cardone issued the temporary restraining order Tuesday. The U.S. Justice Department filed a lawsuit against Abbott and the State of Texas on Friday after U.S. Attorney General Merrick Garland wrote a letter to Abbott warning him to rescind his order, which he called "dangerous and unlawful."
Texas Attorney General Ken Paxton responded to the lawsuit in a statement last week, calling Abbott's order "much-needed" and "perfectly legal."
"In our constitutional system, a State has no right to regulate the federal government's operations," the DOJ argued in a motion asking the judge to block Abbott's order.
Cardone will continue to consider both sides in preparation to make a decision on whether or not Abbott's order is constitutional.
Abbott's order, which he signed last Wednesday, and has said is designed to limit the spread of COVID-19, has been denounced by multiple humanitarian groups, some saying its true purpose is to more easily allow racial profiling.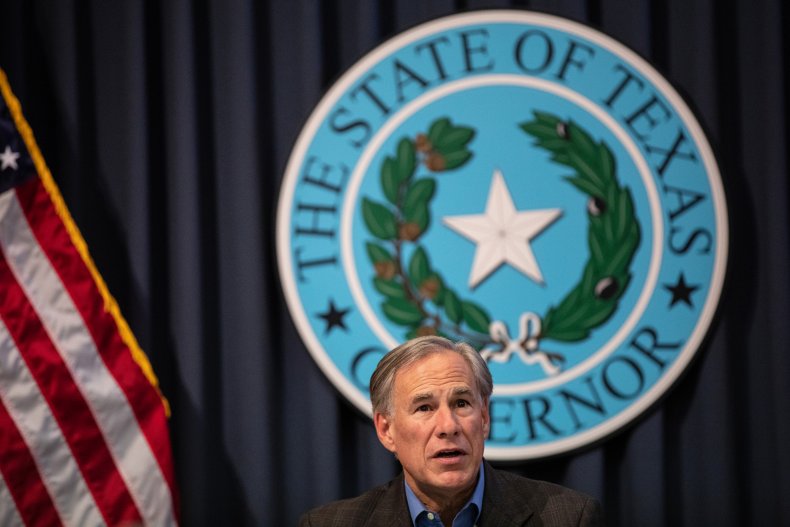 Brian Hastings, chief patrol agent for U.S. Border Patrol, said in court filings that if the order prevented migrant children and families from being moved, it would violate federal rules around how long they can be held in Border Patrol facilities. It could also actually worsen COVID-19 spread, he said.
U.S. attorneys have argued that the order, which calls on state troopers to reroute civilian vehicles carrying migrants "who pose a risk of carrying COVID-19" back to where they came from or seize the vehicles, would limit the government's ability to move migrants between facilities.
Abbott's order has an exemption for federal, state or local law enforcement officials transporting migrants, but federal officials spend over $200 million every year hiring outside contractors to transport migrants, according to court documents.
In court filings, Russell Hott
, an Immigration and Customs Enforcement Removal Operations assistant director said, "The sheer number of noncitizens encountered by CBP along the southwest border and transferred to ICE custody makes it impossible for it to use law enforcement officers—as opposed to contractors—to transport them while still executing its law enforcement responsibilities."
Abbott's order came during the same week he signed another executive order banning any entity that receives public funding or loans of any kind from requiring masks or vaccines.
Newsweek reached out to Governor Abbott's office for comment but did not hear back in time for publication.