Federal Judge Expands Ban on Border Wall Construction, Dealing Blow to Signature Trump Administration Project
A federal judge late Friday permanently blocked the Trump administration from moving forward with border wall construction plans at the center of a contentious lawsuit and added four new wall construction sites to the ban.
In issuing his ruling [see document below], U.S. District Court Judge Haywood Gilliam found that the administration's proposed transfer of military funds to pay for the projects was an unlawful use of its budgetary authority.
The expanded ban excludes an additional 79 miles of the border near Tucson, Ariz., and El Centro, Calif., from being used for wall construction.
Dror Ladin, staff attorney with the American Civil Liberties Union, who argued one of the lawsuits on behalf of the Sierra Club, said in a statement that "Congress was clear in denying funds for Trump's xenophobic obsession with a wasteful, harmful wall."
"This decision upholds the basic principle that the president has no power to spend taxpayer money without Congress' approval," he added. "We will continue to defend this core principle of our democracy, which the courts have recognized for centuries."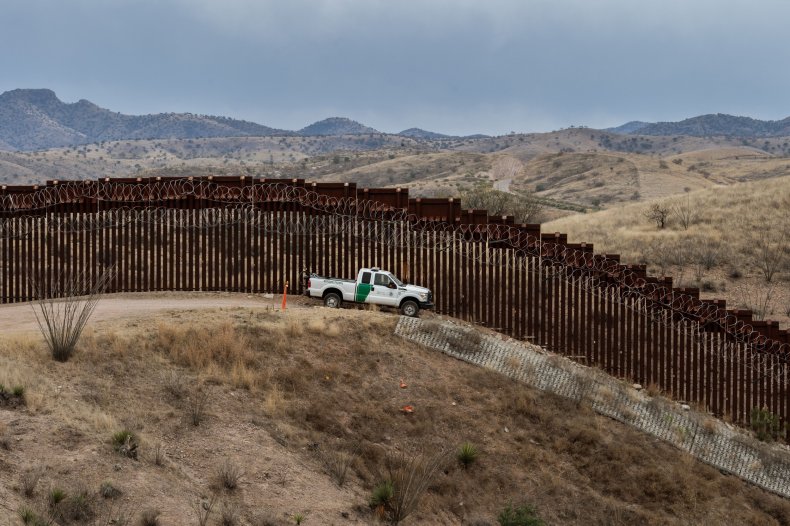 The permanent injunction of border wall construction at a total of six sites now identified in the lawsuit also cleared a path for the Trump administration to immediately appeal the decision.
In conjunction with Friday's ruling, Gilliam also handed down a similar order in a separate lawsuit filed by California Attorney General Xavier Becerra on behalf of a multi-state coalition seeking to prevent border wall construction. The sites enjoined from construction late Friday in the California case were also at issue in the Sierra Club lawsuit.
In February, President Trump declared a national emergency to attempt to access funds needed for construction of his border wall project, which previously received $1.375 billion in congressional funding, a slim fraction of the $5 billion the president had been demanding.
Following the declaration, the Trump administration tried to move $2.5 billion in military counterdrug funding to the border for rehabilitation and construction of a wall. Gilliam found this congressionally unauthorized transfer of funds to be unlawful, writing in his order that the Trump administration does "not have the purported statutory authority to reprogram and use funds for the planned border barrier construction."
"Absent such authority, [the government's] position on these factors boils down to an argument that the Court should not enjoin conduct found to be unlawful because the ends justify the means," the judge concluded. "No case supports this principle."
The California lawsuit was filed on Presidents' Day in response to Trump's emergency declaration and threatened use of military funds to evade the power of the purse that is delegated to Congress.
"These rulings critically stop President Trump's illegal money grab to divert $2.5 billion of unauthorized funding for his pet project," Becerra said in a statement on Friday. "All President Trump has succeeded in building is a constitutional crisis, threatening immediate harm to our state. President Trump said he didn't have to do this and that he would be unsuccessful in court. Today we proved that statement true."
While the Department of Justice does not comment on whether or not it will appeal a court ruling until attorneys actually file that appeal, Attorney General William Barr has made it clear that he opposes District Court judges issuing injunctions on matters that stretch outside that judge's geographical purview.
Speaking in May at the American Law Institute, Barr argued that such nationwide injunctions "have frustrated presidential policy for most of the President's term with no clear end in sight." The attorney general also accused the judges who granted such injunctions of "inject[ing] the courts into the political process."