Federal Judge Orders Release of Trump University Lawsuit Documents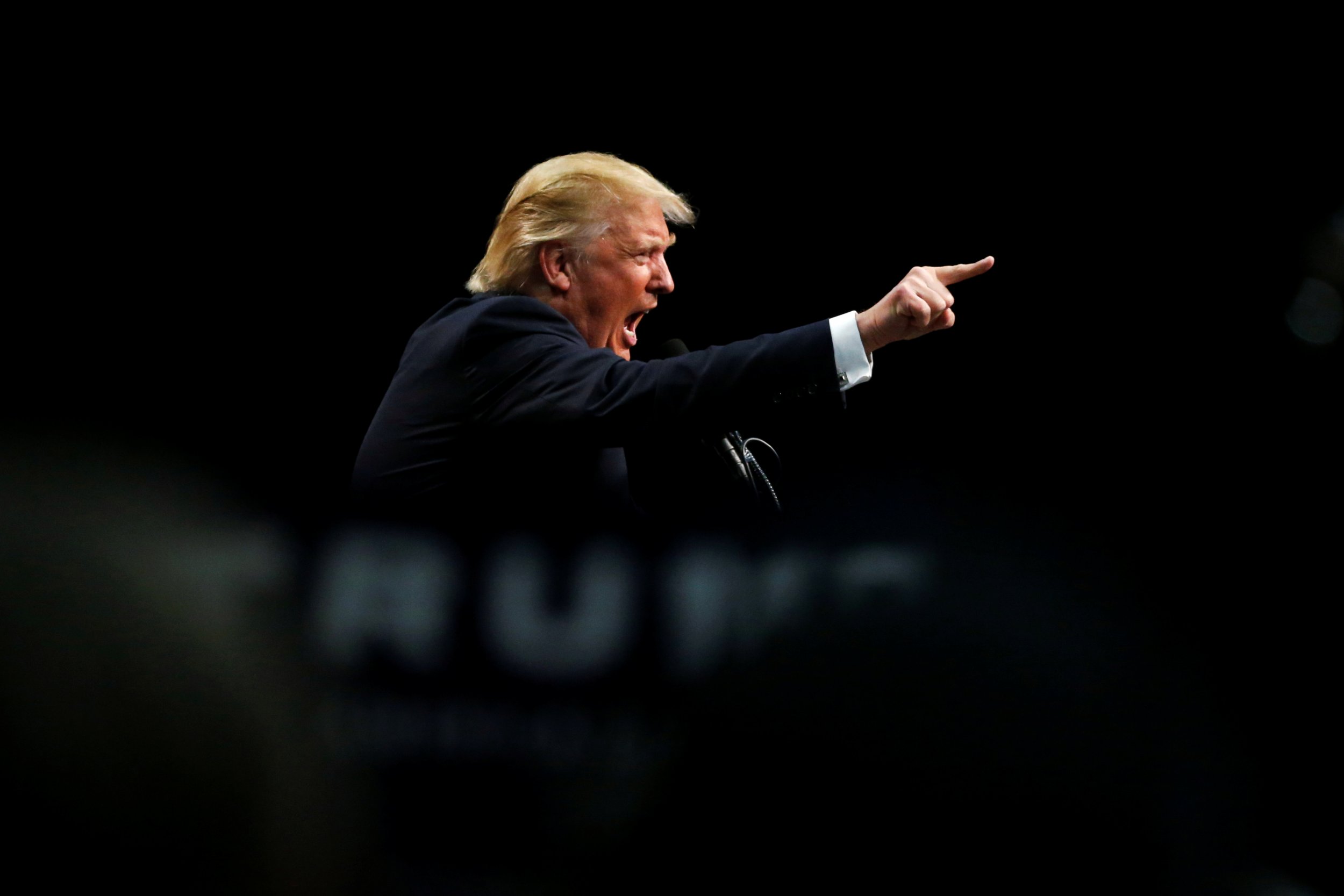 U.S. District Judge Gonzalo Curiel in San Diego on Friday ordered the release of internal Trump University documents that are part of a class-action lawsuit alleging fraud against the company. The Washington Post first reported the news, explaining that the ruling came in the wake of a request by the newspaper.
The federal judge's ruling calls for some 1,000 pages of documents—including "playbooks" employees used to sell real-estate courses to students as well as other records—to be released by Thursday, June 2, after any personal information has been redacted. Curiel reportedly cited heightened public interest in the real-estate mogul turned presumptive 2016 Republican presidential nominee and said that the candidate had "placed the integrity of these court proceedings at issue."
At a campaign rally held in San Diego the same day, Trump went on a rant about the case and the judge himself. "There should be no trial. This should have been dismissed on summary judgment easily," Trump said. "Everybody says it, but I have a judge who is a hater of Donald Trump, a hater. He's a hater. His name is Gonzalo Curiel."
"The judge, who happens to be, we believe, Mexican, which is great, I think that's fine," he said. "You know what? I think the Mexicans are going to end up loving Donald Trump when I give all these jobs, OK?"
He continued speaking on the subject for 12 minutes, Politico reports, saying he was "getting railroaded by [the] legal system," that he believes he has "treated very unfairly" and that, "frankly, they should be ashamed." More specifically, he said, "I think Judge Curiel should be ashamed of himself. I think it's a disgrace that he is doing this."
The case—set to go to trial on November 28, shortly after the election—is not the only ongoing litigation against the now-inactive Trump University. New York Attorney General Eric Schneiderman brought a $40 million lawsuit against the company, claiming Trump University misled students by using the word "university" without proper licensing and defrauded more than 5,000 people who paid for its programs. After the state sent cease and desist letters, the company changed its name in 2010 to the "Trump Entrepreneurship Initiative" and then stopped operating altogether.
Trump's attorneys had argued that the company would renew its activities in some form and that releasing its internal documents to the public would be akin to revealing trade secrets. Curiel, however, said in his order that the "assertion that the information retains any commercial value is speculative given the lack of any support for the statement that Trump University 'may' resume operations."
Curiel's order and Trump's bashing of the judge come just after the presumptive GOP candidate said at a rally in Fresno, also on Friday, that "there is no drought" in California. The state's primary is coming up on June 7.