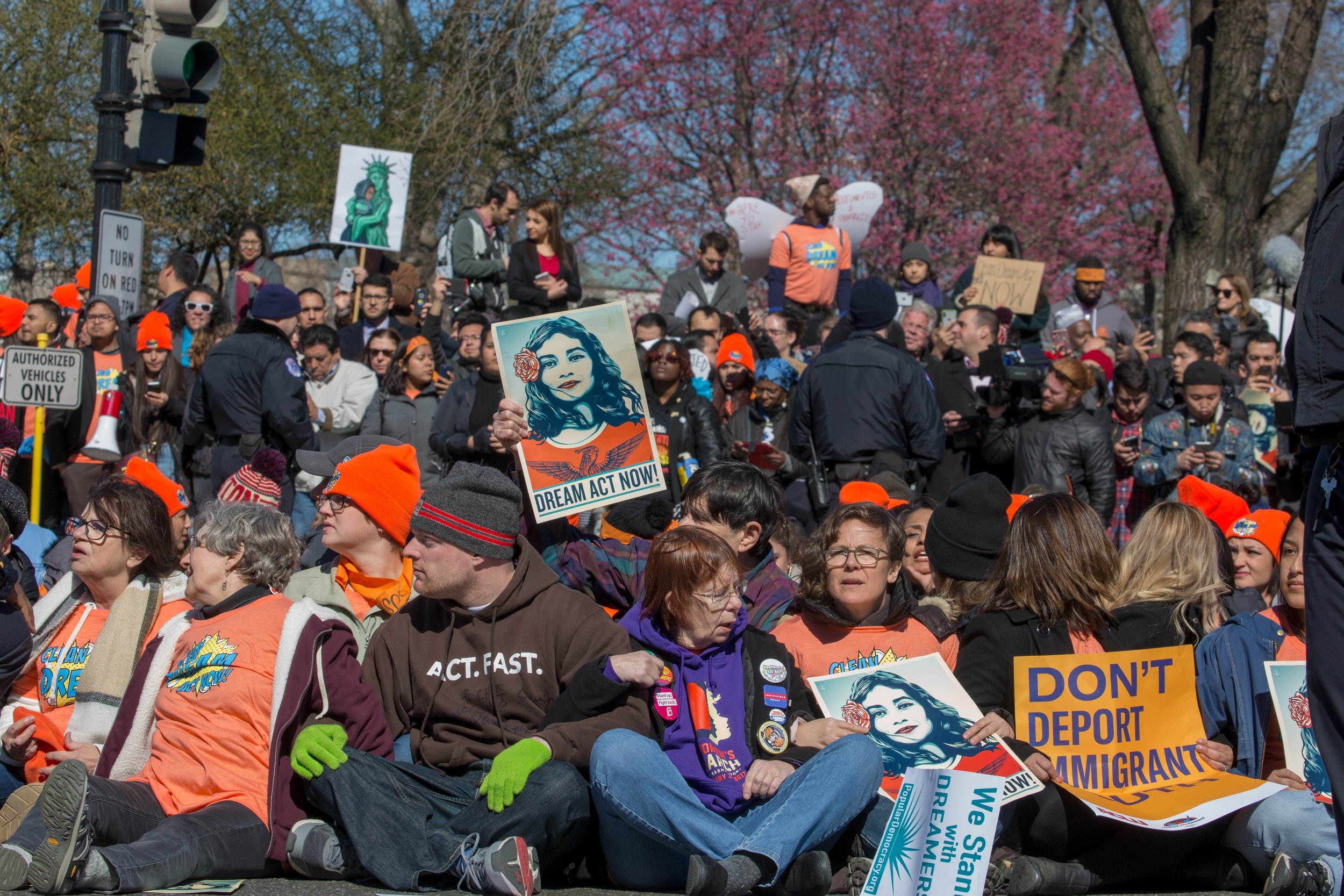 A federal judge ruled that the Trump administration failed to give a justifiable reason for ending the Obama-era legislation that protects immigrant "Dreamers," and ordered it to restore the program.
In the 25-page opinion, Judge John Bates wrote that the new argument "fails to elaborate meaningfully on the agency's primary rationale for its decision: the judgment that the policy was unlawful and unconstitutional."
In 2017 the Trump administration decided to rescind the Deferred Action for Childhood Arrivals (DACA) program. The program, created by Barack Obama's presidential administration, allows 800,000 immigrants brought to the country illegally as young children to get work permits.
But the Trump administration was immediately met with a lawsuit from the NAACP which said that ending DACA violated the due process clause of the fifth amendment, among other Constitutional violations.
Judge Bates found no sufficient evidence or justifiable argument from the Trump administration for ending the DACA program. Earlier this year, the court gave the Department of Homeland Security 90 days to submit a legally sufficient argument. It has now come to the decision that it has failed to do so and that DACA must be fully restored.
Bates closed out the decision by stating that the court "reaffirms its conclusion that DACA's rescission was unlawful."
During his presidential campaign in 2016, Donald Trump repeatedly criticized the program, a topic that was red meat to his supporters, who blame immigrants for many of America's problems.
During a speech in Arizona on the campaign trail, Trump said that once in the Oval Office he would "terminate" DACA immediately and accused Obama of "defying federal law and the Constitution" by supporting the program.
Just this past April, during the Easter holiday, President Trump tweeted that Republicans in Congress must "go nuclear" and end the DACA program immediately.
Judge Bates made it explicitly clear in his decision that the court had not ruled that DACA was either legal or illegal, but rather that the government had failed to give a legally sufficient argument for its termination and therefore the program must be reinstated.