Federal Judge Refuses to Rule on Wisconsin ID Laws Before Election, Saying Ruling Would Cause 'Chaos and Confusion'
With 41 days left until the U.S. presidential elections, a Wisconsin federal judge has delayed ruling on a case about the types of student ID cards required to vote. He feared his ruling could cause "chaos and confusion" on Election Day.
James Peterson, a federal judge in the U.S. District Court for the Western District of Wisconsin, said on Wednesday that he would delay ruling on the matter until after the November 3 national elections, according to The Hill.
The case was an April 2019 civil suit filed by Common Cause Wisconsin, a state government watchdog organization, against the heads of the Wisconsin Elections Commission. The organization sued the commission over its rule change involving the types of student ID cards allowed as valid identification for voting.
The commission's rule change requires that a student's college or university ID card must contain the student's name, photo, issuance date, an expiration date not more than two years after the issuance date and the student's signature. Additionally, students must also present proof of enrollment—such as an enrollment verification letter or tuition fee receipt—before being allowed to vote.
In their lawsuit, Common Cause said the rule change requires "extraneous information that is wholly unnecessary to advance election integrity and prevent fraud and/or that is redundant with other registration and voting requirements."
Peterson said that because voting in Wisconsin is already underway, the state election commission had already issued its Election Day manuals explaining the student ID voting requirements to municipal clerks and poll workers.
He wrote in his opinion, "If the court were to issue an order changing the status quo now, it would leave the Commission and municipal clerks with little time to issue new guidance and retrain staff."
Ruling against the commission's rule change and its "nearly inevitable appeal," Peterson wrote, "would mean weeks of uncertainty as the case was reviewed by the court of appeals and possibly the Supreme Court." He worried the back-and-forth could potentially mislead students into thinking they have the required ID as subsequent courts issue new rulings or injunctions on lower rulings.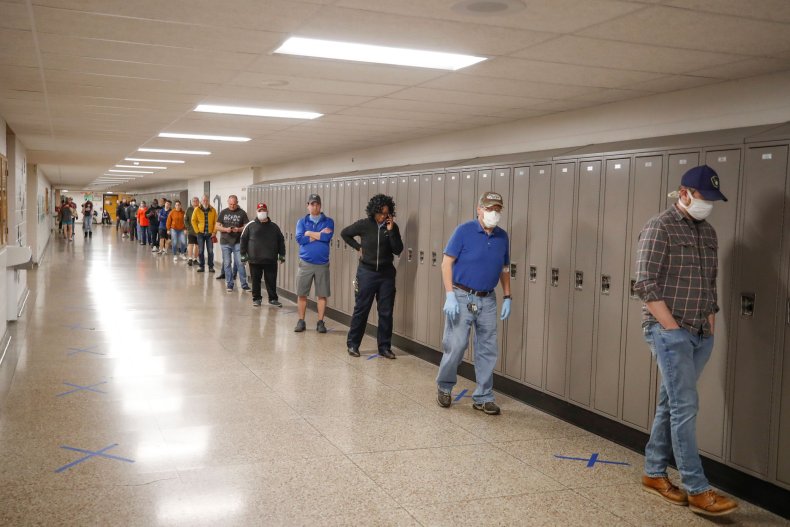 Of the 28 U.S. states with voter ID laws that require student ID for students to vote, Wisconsin is the only one that additionally requires a student ID to have only a two-year life span—even if it is issued by a four-year institution—and the only state to require students have a separate proof of current enrollment.
Common Cause also claimed that most colleges and universities don't inform students that they need to obtain a special ID to vote, potentially disenfranchising thousands of students who don't learn about the requirements until they're turned away at a polling place.
Common Cause added that only some of the University of Wisconsin's (UW) four-year institutions issue voting-capable student ID upon enrollment, while its others issue them only upon request. All of the UW's two-year institutions issue voting-capable student ID upon enrollment, but only if students themselves add their signature on a blank space on the card where no indication is given for a signature.
Of the state's 22 private colleges and universities, Common Cause said that nine automatically issue voting-capable student ID upon enrollment, 10 only issue such IDs upon request and three don't issue them at all, even upon request.
Newsweek contacted Common Cause Wisconsin for comment.