Federal Judge Rules CDC Order Halting Evictions During Pandemic is Unconstitutional
A federal judge ruled Thursday that a moratorium on evictions from Centers for Disease Control and Prevention (CDC) amid the COVID-19 pandemic is unconstitutional.
Judge J. Campbell Barker of the U.S. District Court for the Eastern District of Texas sided with a group of landlords who challenged the CDC moratorium on the grounds that the Constitution prohibits the government from issuing a federal emergency freeze on evictions. The decision, which is likely to be appealed, does not affect moratoriums issued at the state level.
"Although the COVID-19 pandemic persists, so does the Constitution," Barker, who was appointed by former President Donald Trump, wrote in the decision. "Declaring the scope of constitutional power is thus proper relief."
The CDC order had been set to expire March 31. Barker's decision argued that the government's interpretation of the Constitution would amount to "prohibited federal police power" and allow evictions to be blocked well after the end of the pandemic.
"The government's argument would thus allow a nationwide eviction moratorium long after the COVID-19 pandemic ends," wrote Barker. "The eviction remedy could be suspended at any time based on fairness as perceived by Congress or perhaps an agency official delegated that judgment. Such broad authority over state remedies begins to resemble, in operation, a prohibited federal police power."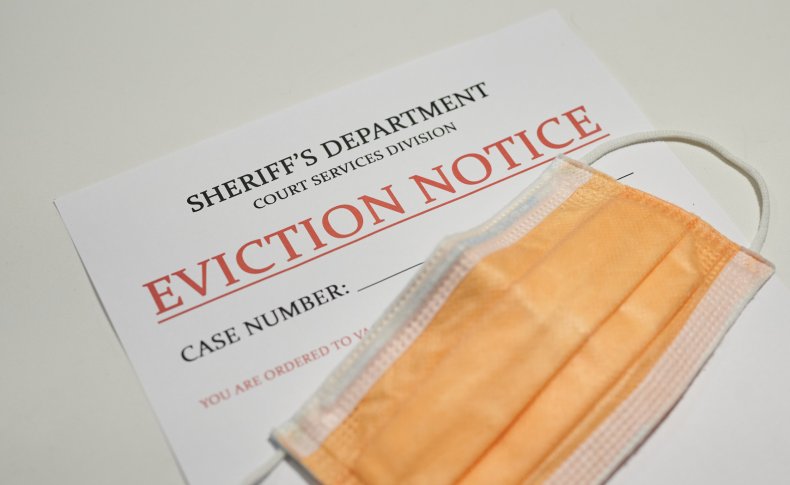 The moratorium was first issued in September under the Trump administration and had been extended twice, most recently under the administration of President Joe Biden late last month.
CDC Director Dr. Rochelle Walensky said that "keeping people in their homes" and out of shared spaces like homeless shelters was "a key step in helping to stop the spread of COVID-19" in a statement following the latest extension.
A separate moratorium on foreclosures and evictions for homeowners, untouched by Thursday's ruling, was extended to continue through June by Biden last week.
The Southeastern Legal Foundation (SLF), one of the groups that represented the plaintiffs in the CDC case, hailed Barker's decision as a victory against "the executive and regulatory overreach of the administrative state."
"The court's order today holding the CDC's interference with private property rights under the veil of COVID-19 serves as notice to the Biden administration that the Constitution limits government power," SLF General Counsel Kimberly Hermann said in a statement. "The federal courts will continue to be a primary bulwark against unconstitutional overreach by federal and state governments."
"The current administration has shown no restraint," added Hermann. "We are preparing cases across the constitutional spectrum to defend against unrestrained government action."

Newsweek reached out to the CDC and the White House for comment.