Federal Judge Rules Lawsuit Against Trump Corporation Will Go Forward
A federal judge ruled Monday that a lawsuit alleging President Donald Trump engaged in fraud by promoting a pyramid scheme will not be delayed.
District Judge Lorna G. Schofield ruled that the class action lawsuit can move forward despite Trump's legal counsel requesting a stay. The lawsuit, led by four anonymous plaintiffs, claims that the Trump and his children Donald Trump Jr., Eric Trump and Ivanka Trump are guilty of fraud, false advertising and unfair competition for their dealings with multi-level marketing company ACN, although federal racketeering and conspiracy charges were dismissed last year.
Schofield's decision came after Trump's lawyers launched interlocutory appeals in the case—a type of legal appeal filed while a case is ongoing rather than it after it has finished. The judge cited Trump's unsuccessful bid to force the case into arbitration "despite the absence of any written agreement" as a reason why an appeal was unlikely to be successful. Other factors in the decision included how much harm a stay would inflict on either party, along with what decision would be in the best interest of the public.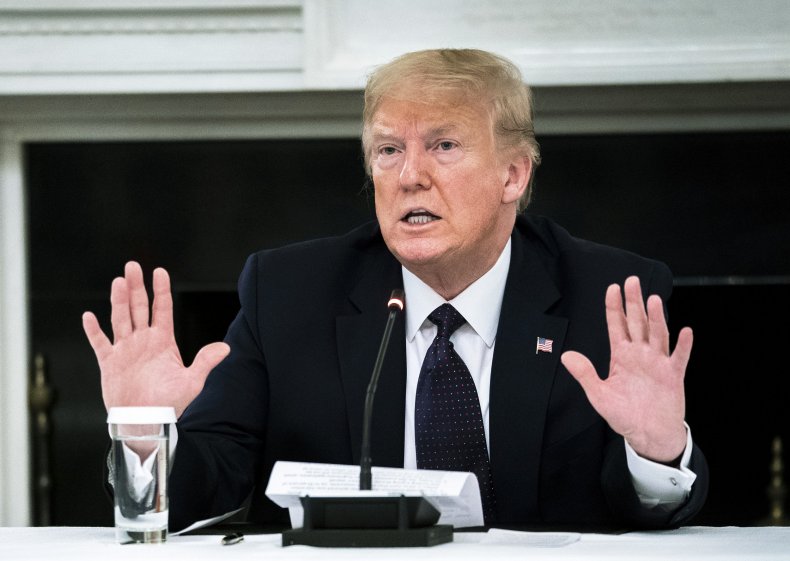 "Weighing the two 'most critical' factors -- likelihood of success on the merits and irreparable harm -- against each other, any prejudice that Defendants and ACN may suffer from proceeding with the litigation during the pendency of the appeal does not outweigh the strong likelihood that Defendants and ACN will not succeed on appeal," the judge wrote.
In March, Schofield ordered Trump to provide the plaintiffs with 15 years of detailed records that could include information relevant to the case. She ruled against the attempt to force arbitration the following month.
Trump's relationship with ACN is said to have begun in the mid-2000s, continuing until just before he began campaigning for president. The lawsuit was originally filed in October 2018, alleging that the Trumps never disclosed their relationship with ACN as they made millions by falsely claiming that vulnerable investors would have a "reasonable probability of success" if they spent hundreds of dollars or more to join the scheme.
"The Trumps conned each of these victims into giving up hundreds or thousands of dollars—losses that many experienced as a devastating and life-altering," the lawsuit claims. "Surely the Trumps dismissed these amounts (and the lives they wrecked) as trivial. But by defrauding so many for so long, the Trumps made millions."
Trump insisted that he was "not familiar" with the company's business practices after launching his 2016 presidential campaign, despite having earlier spoken on behalf of the company at events and in promotional videos, as well as featuring them on The Celebrity Apprentice.
Newsweek reached out to the Trump Organization for comment. This article will be updated with any response.