Federal Judges Handed Down Smaller Sentences Due to Brutal NYC Prison Conditions: Analysis
Federal judges in New York City gave dozens of lighter prison sentences during the height of the coronavirus pandemic, often citing brutal conditions in Manhattan and Brooklyn jails as the reason, an analysis shows.
According to a review of 43 cases by the New York Daily News, several federal judges in the Southern District of New York handed down sentences that were an average of 58 percent lower than what federal guidelines recommended. Each of the cases involved pretrial incarcerated individuals who could not afford their own attorneys.
The review found that in nearly all of those cases, judges cited brutal and traumatic prison conditions as a result of the COVID-19 pandemic.
One example from July 2020, found that a judge lowered a recommended prison sentence of 30-37 months down to just six months, after an illegal immigrant was caught re-entering the U.S. from Mexico and caught COVID-19 after deportation.
Judge Paul Engelmayer said during sentencing that while prison is supposed to act as a punishment, it should not involve the level of illness and fright associated with the pandemic.
"I am mindful ... that you have served most of your time in prison so far during the worst pandemic in this country during the past 100 years," Engelmayer said, according to the Daily News. "I'm mindful that your experience in prison as a result of the pandemic, the preceding lockdown, the ensuing lockdown, and your own illness was frightful. Prison is supposed to be punishment, but it is not supposed to be trauma of that nature or close."
Another example found that Judge Paul Oetken reduced prison sentences due to the belief that being incarcerated during the height of the pandemic was a "harsher than a usual period."
"I do believe that because it's been harsher than a usual period that it's more punitive, that it's essentially the equivalent of either time and a half or two times what would ordinarily be served," Oetken said on April 2 while sentencing a low-level crack dealer, the outlet reported.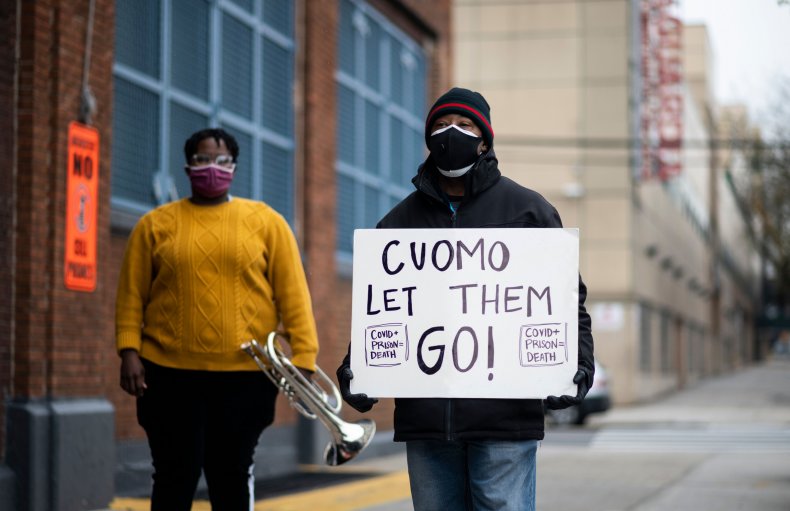 Federal judges also considered an inmate's health and the nature of the crime when determining sentences.
For example, one diabetic inmate received an 18-month sentence when prosecutors had asked for up to four years, because the judge said the possibility of him getting COVID-19 and facing consequences with his pre-existing condition could be dire, the outlet reported.
But while judges typically take medical conditions and medical risks into account, the amount of cases where individuals received shorter-than-guidelines sentences have been "far more" than usual, Deirdre Von Dornum, the head of the Federal Defenders in Brooklyn, told the Daily News.
Von Dornum said that's because the Metropolitan Correctional Center (MCC) in Manhattan and the Metropolitan Detention Center (MDC) in Brooklyn often failed to protect individuals in custody from COVID-19 breakouts.
"What changed was the breadth and depth of this medical crisis and the clear inability of MDC and MCC to protect those in their custody and care who had pre-existing medical conditions," Von Dornum told the outlet.
Both facilities have faced lawsuits alleging that they failed to implement safety measures to protect inmates from COVID-19, while imprisoned individuals were given limited access to family or attorneys.
Newsweek contacted the MDC and MCC for additional comment but did not hear back in time for publication.