Federal Marriage Benefits Will Be Available to Same-Sex Couples Nationwide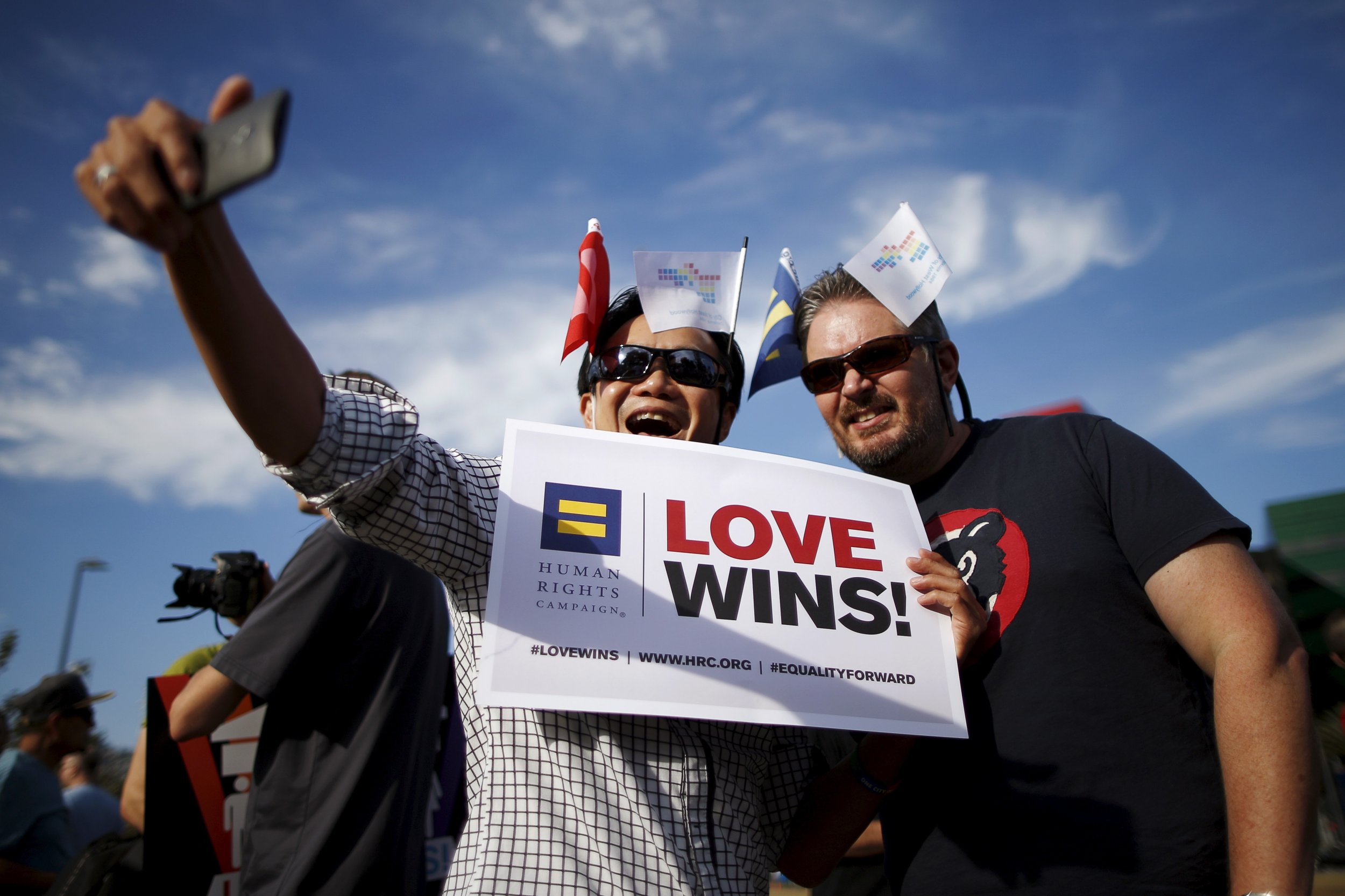 U.S. Attorney General Loretta Lynch on Thursday confirmed that federal marriage benefits will be available to same-sex couples nationwide, following the U.S. Supreme Court's landmark decision less than two weeks ago to legalize gay marriage in all 50 states.
Previously, programs for veterans, the elderly and disabled Americans didn't extend to gay couples who lived in states that didn't recognize their marriage. But the U.S. Department of Justice now will provide federal recognition for all marriages across the country and in the country's territories, Lynch said. She has directed government agencies to determine the best ways to implement the modification of the law.
Before the decision was handed down in June, 36 states and the District of Columbia allowed gay couples to marry. The remaining 14 states with existing bans argued that the decision should be left to the people, not the federal court.
Hours after the justices decided to make gay marriage the law of the land, several county clerks in different states refused to issue same-sex marriage licenses. Clerks in at least Alabama, Kentucky, Mississippi and Texas are trying to defy the law.
But the majority of justices upheld the Fourteenth Amendment that requires a state to license a marriage between two people of the same sex and to recognize a marriage between two people of the same sex when their marriage was lawfully licensed and performed out of state.