Federal Official Blocking Biden's Transition Secretly Seeks New Job for 2021
Emily Murphy, the Chief of the General Services Administration (GSA) who has blocked President-elect Joe Biden's access to transition resources, has reportedly been seeking new employment for 2021, suggesting her acknowledgment that Trump lost the election despite her refusal to start Biden's transition into the presidency.
Murphy has sent a message to "an associate" inquiring about employment opportunities, according to a report from ABC News. When the network asked the GSA for comment, the agency said it wasn't unusual for government employees to consider future work opportunities, adding, "The administrator remains focused on doing her job."
Democratic Virginia Representative Gerry Connolly told ABC, "Here's somebody who refuses to sign the letter of transition but is self-dealing at the same time. That's a de facto recognition that there's an incoming administration, and it's not called Trump—it's called Biden."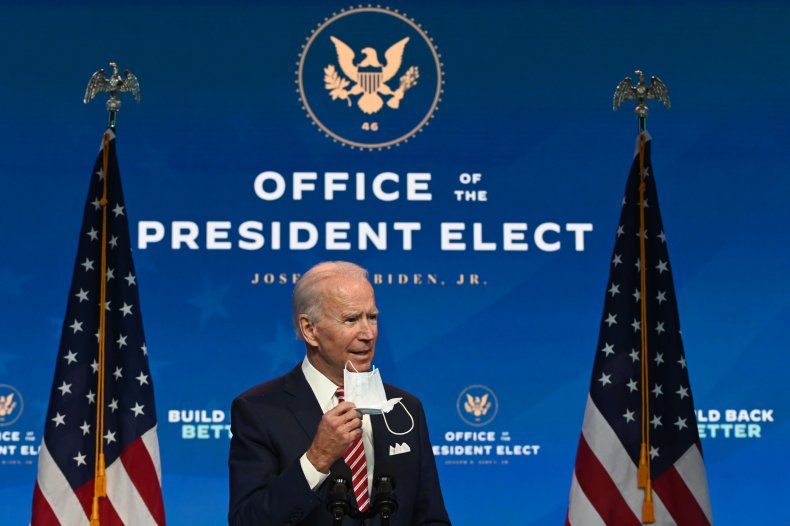 According to The New York Times, officials in the White House presidential personnel office have threatened to fire appointees who search for new non-administration jobs during this time.
Murphy, who was nominated to her position by President Donald Trump, has refused to approve documentation that would provide millions in federal funds to aid Biden's presidential transition.
Murphy's letter would also allow Biden's team to attend agency briefings to identify critical decisions needing attention at the start of his administration and provide resources for his team to begin background checks of Biden's top cabinet nominees who would need access to classified information.
According to CNN, the GSA under prior administrations have typically issued the transition letter mere hours after TV networks projected a winner.
On November 9, Connolly and two other Democratic representatives, New Jersey's Bill Pascrell Jr. and Nevada's Dina Titus, requested Murphy to explain the delay in her acknowledging the "apparent" election outcome and to state whether Trump administration officials had told her to block Biden's transition.
"Your actions delaying 'the orderly transfer of the executive power' fly in the face of congressional intent and ignore the will of the people while endangering public health and national security," the representatives wrote. The GSA has reportedly not responded to their letter.
Connolly has said he would sue Murphy to issue the letter if Biden's team gave him their blessing, but no such lawsuit has yet been filed. Last Friday, a progressive advocacy group, Defend American Democracy, began targeting Murphy in ads stating, "EMILY MURPHY: DO YOUR JOB."
In a statement, GSA spokesperson Pamela Pennington said that "an ascertainment (into the winner of the 2020 election) has not yet been made." She didn't say when the GSA would decide that such an ascertainment had been reached.
As of November 16, Biden leads Trump by 58 electoral votes and 5,670,390 popular votes, according to the Associated Press. Trump has refused to concede and repeatedly claimed that he actually won the election except for yet-to-be-substantiated allegations of widespread voter fraud that fradulently vaulted Biden to victory.