Trump Justice Department Says There Are Too Many Immigrants in Prison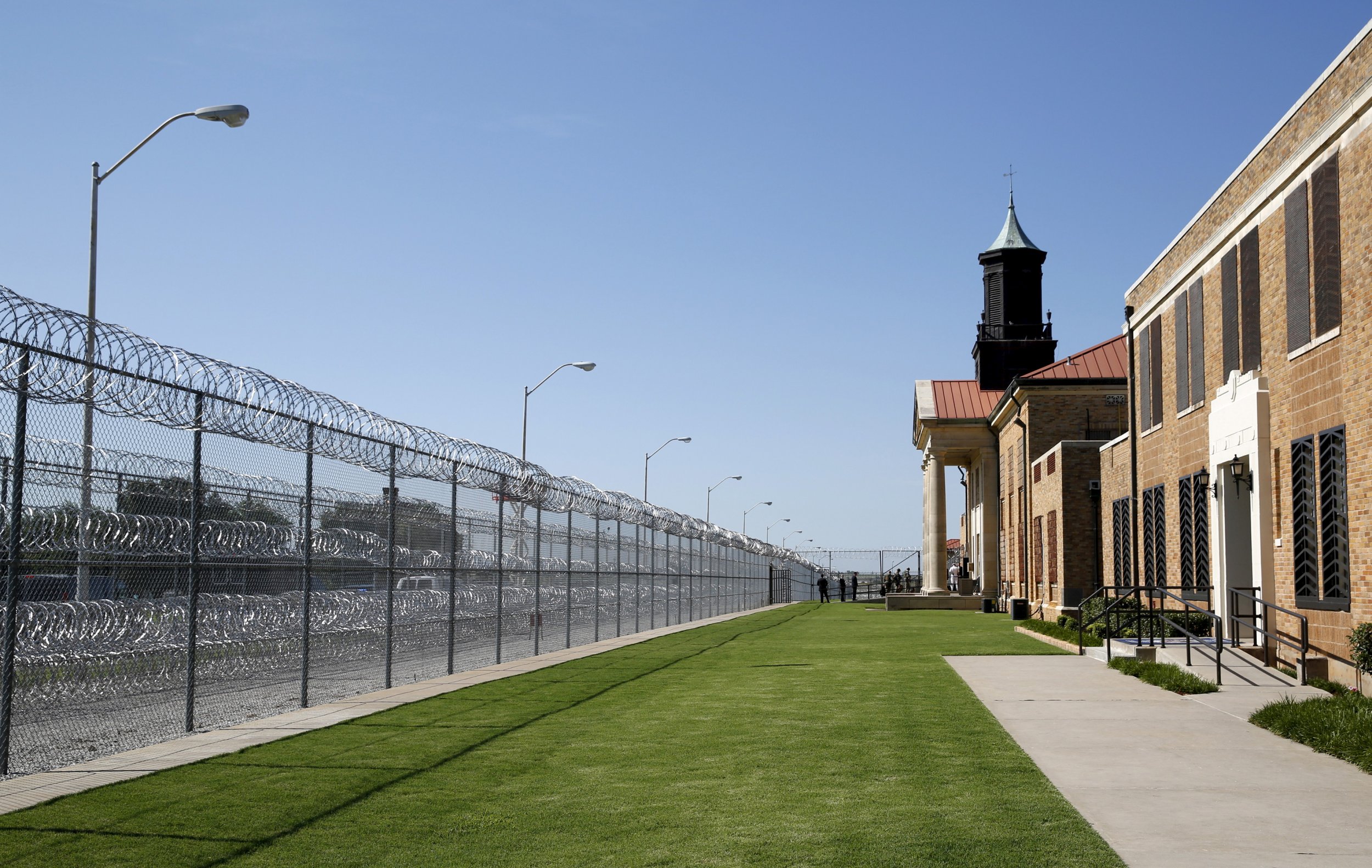 More than 97 percent of the approximately 42,000 inmates held in federal prisons who were born in other countries have either received final orders of removal or are under investigation for possible removal from the United States, according to new figures released Tuesday under an executive order signed by President Donald Trump soon after taking office.
An immigrant rights group slammed the release of the statistics Tuesday, while an anti-immigration group welcomed the up-to-date data.
The January 25 Trump action said that in order to "promote the transparency and situational awareness of criminal aliens in the United States," the Justice and Homeland Security departments must provide quarterly reports on the immigration status of all foreign-born inmates of the Federal Bureau of Prisons, all federal pretrial detainees and all convicted foreign-born inmates held in state and local prisons and detention centers.
An even higher proportion of the 50,135 people born outside the U.S. and held as federal pretrial detainees (more than 82 percent) have received final orders of removal from the U.S.—likely because many of them are undocumented immigrants arrested for immigration violations.
"The data in this release shows a significant prison population of incarcerated aliens," states the Department of Justice press release on the figures.
Attorney General Jeff Sessions has made clear that he sees the data as justification for stricter enforcement of immigration laws and the construction of a border wall. "Illegal aliens who commit additional crimes in the United States are a threat to public safety and a burden on our criminal justice system," Sessions said in May, when the DOJ first released figures on the number of "incarcerated aliens" in federal prisons. "This is why we must secure our borders through a wall and effective law enforcement, and we must strengthen cooperation between federal, state and local governments as we strive to fulfill our sacred duty of protecting and serving the American people."
About 78 percent of federal inmates are U.S. citizens, with the next largest percentage coming from Mexico, at about 14 percent, and less than 1 percent coming from Colombia, the Dominican Republic and Cuba, according to the Bureau of Prisons.
"Like every other statistical 'report' released by the Trump administration and Jeff Sessions' Department of Justice that concerns foreign-born residents, this is a crass attempt to vilify immigrants while providing no useful data," Javier H. Valdés, co-executive director of Make the Road New York, told Newsweek in an email. Valdés criticized how the data appear to assume that all foreign-born people held in federal prisons are potentially deportable, without allowing for foreign-born U.S. citizens—who are by law not subject to deportation.
"The only thing that report clarifies is that the Trump administration continues to be proud of its attempts to tear tens of thousands of immigrant families apart, while using its public relations machinery to try to smear immigrants and justify its nativist crusade," Valdés said.
The newly released figures show that a significant percentage of the total federal prison population already has final orders of deportation, while the rest are being investigated or awaiting immigration judge decisions, says Jessica Vaughan, director of policy studies at the Center for Immigration Studies, an anti-immigration think tank.
"This corroborates what law enforcement agencies already know, which is that there is a significant public safety component to immigration enforcement and a legitimate reason for local law enforcement agencies to be working with federal immigration authorities on a regular basis," Vaughan tells Newsweek in an email. "It also shows what many think is already obvious, which is that we need to do a better job of border security."
The DOJ is working to collect data on the immigration status of foreign-born convicts in state prisons and local detention centers, according to its press release Tuesday, but doesn't have those figures yet.