At Least 566 Federal Prisoners Have Tested Positive for Coronavirus Across U.S., With 24 Inmates Dead
More than 560 federal inmates have tested positive for coronavirus since the outbreak began, with two dozen cases resulting in death, data from the Bureau of Prisons (BOP) shows.
According to the BOP, since the COVID-19 outbreak began, 566 federal inmates have tested positive for the virus, with 248 people recovering from the disease. At least 24 inmates have died from complications related to the virus.
The rise in deaths and confirmed cases among prisons comes amid widespread calls for the release of inmates who have committed non-violent crimes so prison and jail populations can be reduced.
Speaking with Newsweek on Wednesday, Udi Ofer, the director of the ACLU's Justice Division said that if government and law enforcement bodies do not do more to reduce jail populations and increase social distancing measures, the U.S. could see at least 100,000 more deaths than currently estimated.
"Mass incarceration was a public health crisis before COVID-19, but the pandemic has pushed it past the breaking point and we're never going to be able to end this pandemic until we begin addressing the role that mass incarceration plays," Ofer said.
The BOP currently oversees the care of 143,407 federal inmates in the institutions it manages across the country, with an additional 10,219 inmates being held in community-based facilities.
Part of the problem, Ofer said, is the revolving-door nature of jails and prisons, with inmates coming in and out, while staff enter and leave prison facilities on a daily basis.
The BOP currently employs as many as 36,000 workers. As of Wednesday, at least 342 staff members had tested positive for coronavirus nationwide, with 52 workers recovering from the virus. The bureau has yet to see a worker die as a result of a confirmed case of coronavirus.
As of Wednesday, the BOP had seen the highest number of deaths at its Federal Correctional Institution in Oakdale, Louisiana, with the facility having seen at least seven inmate deaths related to coronavirus. Six inmates have died at the Elkton facility in Lisbon, Ohio, while five people have died at the Butner Medium I facility in Butner, North Carolina.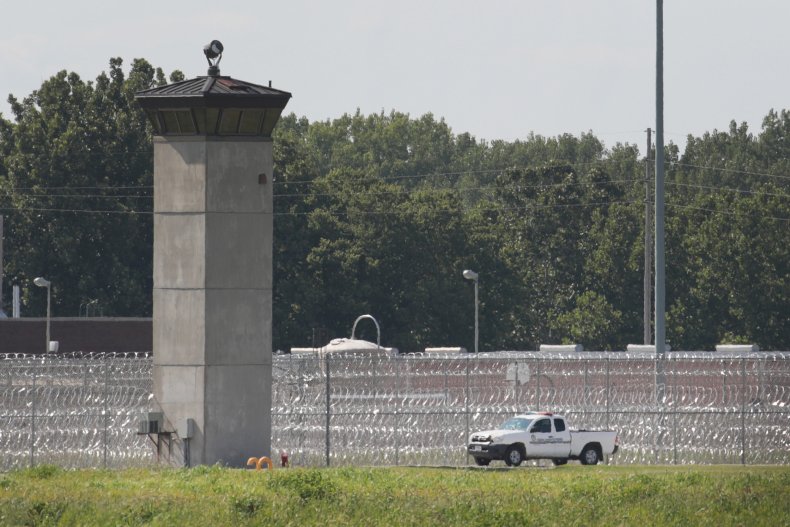 In a statement sent to Newsweek, a BOP spokesperson said all of the bureau's institutions continued to be on "enhanced modified operations" since April 1.
With facilities under "phase 5" of the BOP's action plan, efforts have been made to "minimize inmate movement, to minimize congregate gathering, and maximize social distancing among the inmate population," they said.
Under enhanced modified operations, inmates are limited to moving in small numbers to access commissaries, sanitation, telephones and "essential work details or work assignments." Inmates who are symptomatic, the spokesperson said, are not assigned work.
"Just like in communities nationwide who have been required to shelter-in-place, the BOP implemented this course of action to mitigate the spread of the virus," they said.