As the Federal Reserve Deliberates, World Awaits 'Liftoff' on Rates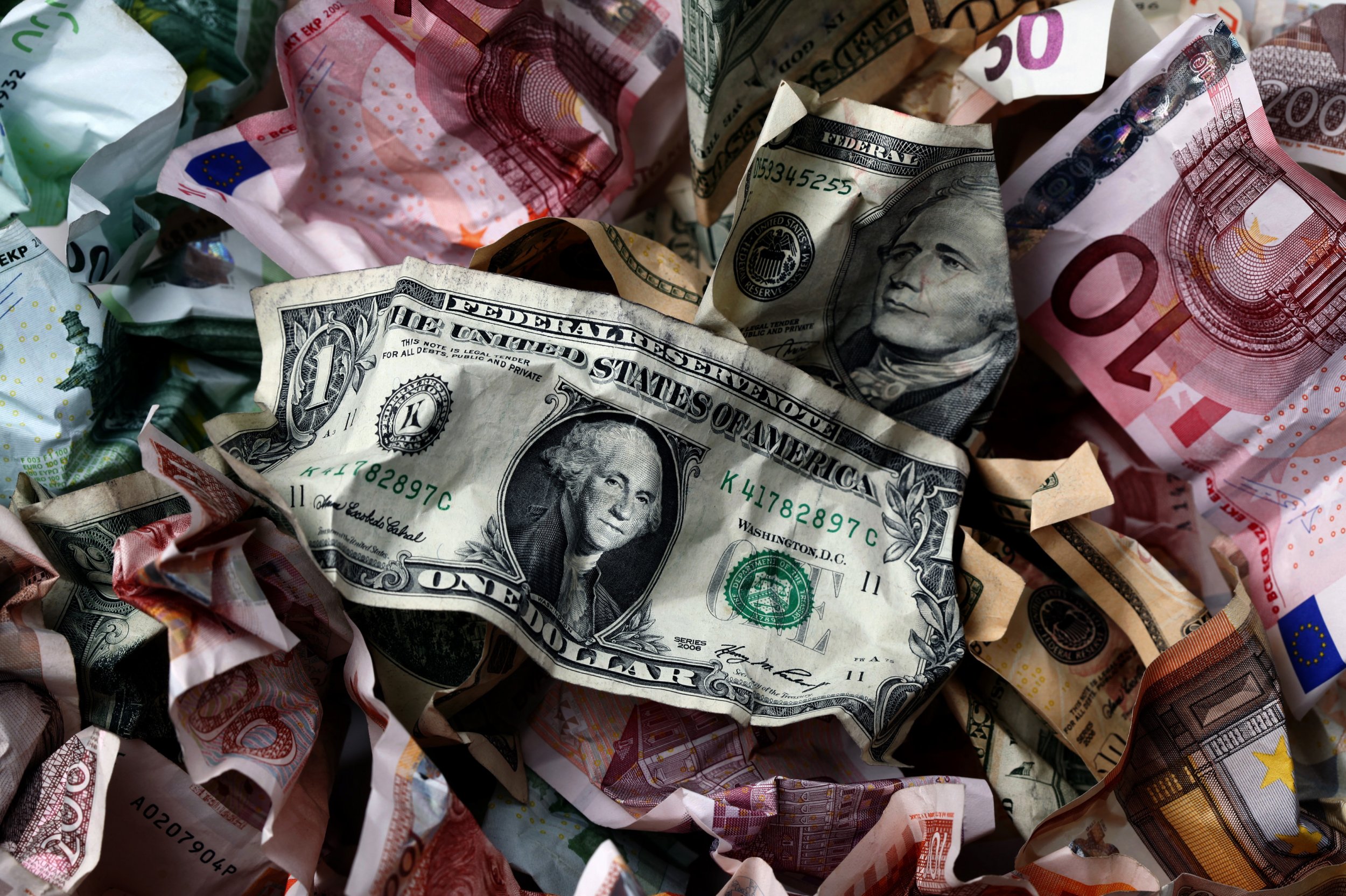 Much has been made of this week's two-day meeting of the United States Federal Reserve, which convened Tuesday and is expected to announce at 2 p.m. ET Wednesday its first rate hike since June 2006. For those who aren't rabid monetary policy geeks, this still affects you.
When the Fed hikes its benchmark federal-funds rate, the cost of borrowing money goes up—for student loans, mortgages and other types of lending. And if you're in debt and haven't locked in a low rate, you will see the interest rate on everything from your credit card balances to home-equity lines of credit rise. In other words, if you thought a variable-interest-rate loan was a good idea, it may have been for most of the last decade, but it's time to consider getting out soon.
The Fed is arguably the most powerful central bank in the world, so any move it makes reverberates across global economies and your wallet. Since the Great Recession of 2008 to 2009, the Fed has observed a historically unprecedented policy of near-zero interest rates as it pulled out all the stops to keep the nation's economy from cratering during the financial crisis. By slashing interest rates, the Fed dramatically lowered borrowing costs and stimulated growth.
Since then, the Fed, chaired by Janet Yellen, has succeeded in corralling the nation's economy into a respectable, if not outstanding, recovery, spurring growth in gross domestic product (GDP) and gains in the job market since 2010. Anticipating still further growth, Yellen in recent remarks made it abundantly clear she believes it's time to test a rate hike—albeit a very slight one most market observers expect will clock in at around 25 basis points.
In response to a question during a speech on the nation's economic outlook she gave earlier this month, Yellen—known for seeking consensus among the Fed's 12 members—indicated she is willing to get on with it, even if some object.
"I don't need unanimity," she said. "I think we have to tolerate some dissent. I wouldn't try to stifle dissents, and I would even expect some at critical junctures."
While the hike was initially expected in September, the Fed decided to exercise caution and wait a bit longer to begin what Wall Street has dubbed "liftoff"—a catchall term for the hike in rates.
Earlier this month, another Fed member, Atlanta Fed President Dennis Lockhart, weighed in, stating, "Absent information that drastically changes the economic picture and outlook, I feel the case for liftoff is compelling."
Some of the caution is reasonable, according to research from Goldman Sachs, which notes that as the Fed moves toward "normalization" (by which it means rates that reflect a pre–financial crisis economy), it does so under conditions that remain far from perfect. For instance, GDP growth in the third quarter slowed to 2.1 percent compared with 3.9 percent in the second quarter.
"The prospect of monetary policy normalization raises real questions about the implications for economies and assets," the bank stated. "All the more so given that inflation and growth expectations are somewhat lower than at the start of prior Fed-hiking cycles."
Recent bright spots in the economy that have encouraged the Fed have included strong jobs growth reported in December and robust consumer spending as the holiday season ramps up.
The Fed is walking a fine line, because as the economy gradually improves, it must stay ahead of the curve to keep inflation near its 2 percent target. It doesn't want to move too soon, but it doesn't want to move too late.
Goldman's chief economist, Jan Hatzius, predicts that if the Fed does decide to initiate its first rate hike in nearly a decade this month, it likely will wait until at least March before instigating another one, so it can assess its impact on markets.
"Given how far the funds rate is below normal, how close the economy is to full employment, and my expectation for gradual increases in wage and price inflation, now seems like an appropriate time to move," he says.
At the same time, he says, the process of normalizing will need to be done with great care. "There is still a good case for waiting on risk-management grounds, because the future of the economy is uncertain," he says.
Worth pointing out is that although any rate hike this month will take immediate effect, it is expected to be so miniscule as to not make a big difference in anyone's immediate budget.
What matters most about the outcome of the Fed's current policy meeting is how it telegraphs to the world the swiftness of any potential future increases to interest rates over the next few years once it allows them to reverse course and resume their climb.
Right now, global markets have priced in a rate hike for December, market participants say, but not more than a couple of rate hikes for next year. Yellen has already indicated the Fed "will carefully monitor actual progress toward our inflation goal, as we make decisions over time on the appropriate path for the federal funds rate." But how well the Fed engages in messaging will greatly determine the smoothness of that path for the market, which has stumbled before in predicting the timing of a rate hike, as well as the pace of successive future hikes.
Since the Fed didn't move in September as some anticipated, it would be hard to back out now after Yellen's remarks, says David Tawil, a hedge fund manager at Maglan Capital in New York.
"They've been working up to it all year," he says. "I don't know if there's a right time to do it, but at this point I think they have to test the waters."
"So far, they've managed this very well without a lot of help from Washington," he adds. "The Fed was never supposed to have to carry the entire burden of the U.S. economy."