The chair of the Federal Reserve, Jerome Powell, will pledge to members of Congress on Tuesday that the central bank is ready to use its "full range of tools to support the economy" amid record unemployment.
"We are committed to using our full range of tools to support the economy in this challenging time even as we recognize that these actions are only a part of a broader public-sector response," Powell will say in his prepared opening remarks before the Senate committee that oversees banking.
He will go on to say that the historic $2.2 trillion relief package passed by Congress in March, known as the CARES Act, was "critical in enabling the Federal Reserve and the Treasury Department to establish" lending programs in a bid to keep struggling businesses afloat.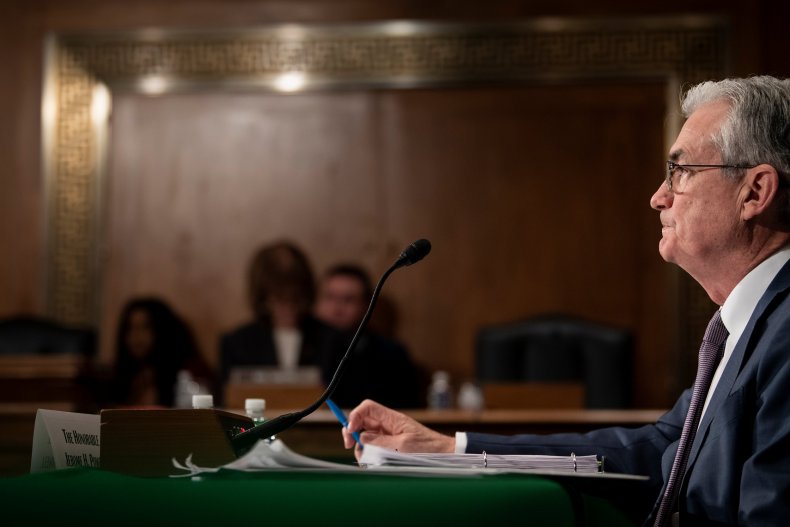 While Republicans on Capitol Hill and some in the White House are advocating for a "pause" in more aid, Powell has indicated that more is needed. In an interview with CBS 60 Minutes aired Sunday, he said the economic recovery could take more than a year and "stretch through the end of" 2021.
Last week, Powell said dolling out more money "could be costly" but that it would be "worth it if it helps avoid long-term damage and leaves us with a stronger recovery."
Testifying alongside Powell about the federal government's economic response to the pandemic that is required as a transparency component of the CARES Act will be Treasury Secretary Mnuchin.
Powell further said that they will begin "disclosing, on a monthly basis, names and details of participants in each" federal lending program; "amounts borrowed and interest rate charged; and overall costs, revenues, and fees for each facility." He did not mention a specific timeline.
The Fed lowered its policy interest rate to near zero as part of a multi-faceted response to the pandemic. Powell will say he expects to maintain the low interest rates "until we are confident that the economy has weathered recent events and is on track to achieve our maximum-employment and price-stability goals."