Federal Pay Raise 2019 Update: New Pay Charts and Executive Order are Nearly Complete, Says Trump Administration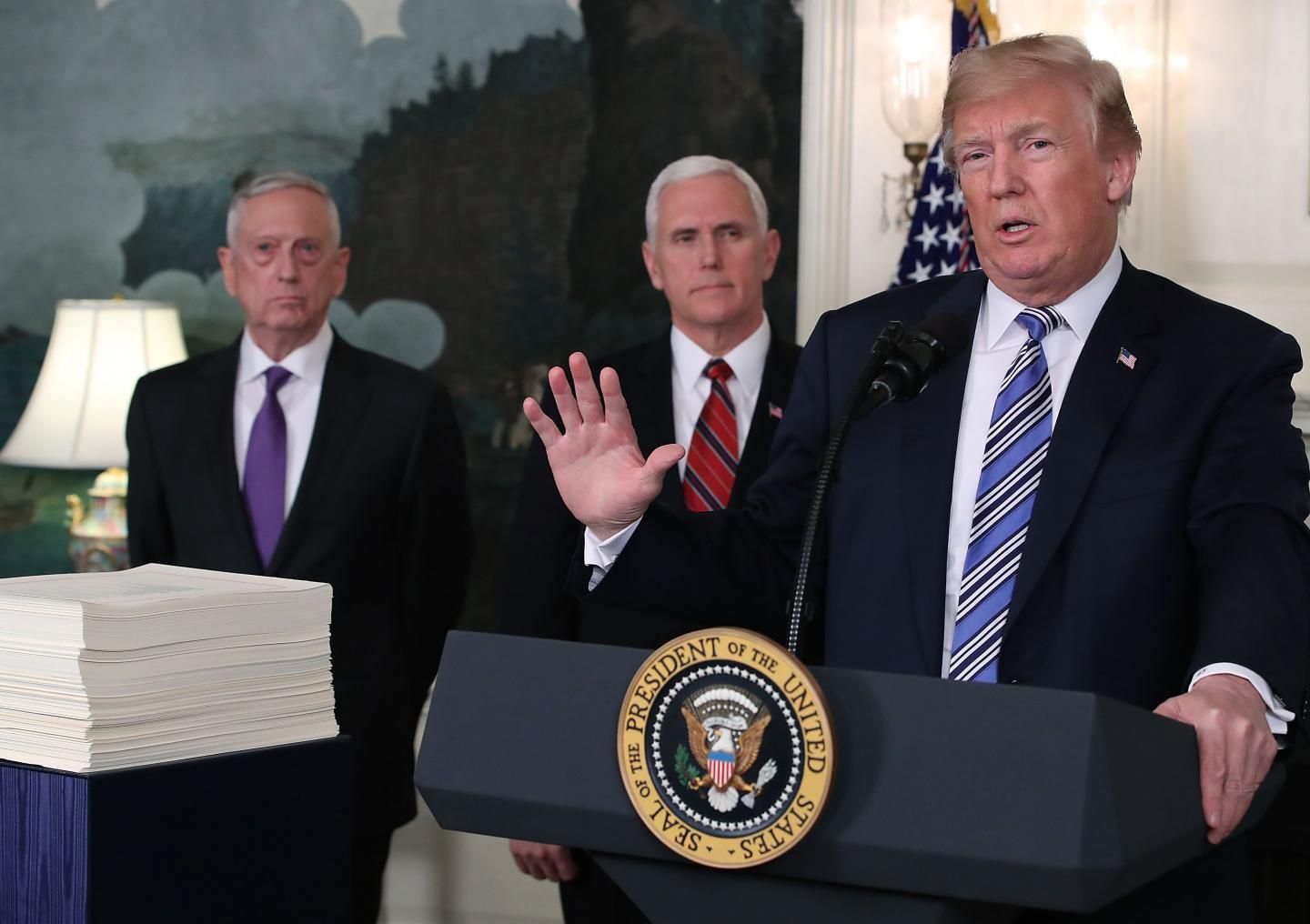 UPDATE 03/28/19: The President has signed an executive order that makes the 1.9 percent promised to federal employees earlier this year official. More details, here.
The Donald Trump administration announced more than a month ago that Federal GS employees would receive a 1.9 percent pay raise, but government workers have yet to see a dime. In a news conference last Wednesday, Margaret Weichert, a deputy director for management at the Office of Management and Budget, informed reporters that the new pay scale tables, along with the executive order required to put them into action, were nearing the final stages of preparation.
"We're in the final legal clearance stage," Weichert said.
The deputy director, who also serves as acting director of the Office of Personnel Management, said she understood federal employees' frustration with the pay raise delay.
"I know that sounds like you've heard that before. To me this is an object lesson in the complexity of our pay systems," said Weichert. "The EO that unleashes the retroactive pay is dealing with pay tables that are so highly complex that it is exceedingly legalistic how we actually have to get this squared away. Some people have thought that it's [a problem] with the payroll process; it has nothing to do with that. It is purely a lawyering activity that is near its end."
On February 15, President Trump signed a spending bill that would give federal employees a retroactive pay raise effective January 1, 2019. The bill came after an earlier executive order issued by the president in December, freezing all government pay raises. The new pay scales would include a 1.4 across the board pay raise for GS employees with an additional .5 percent factored in for locality pay adjustments in specific states or regions. Six new localities will be included on the updated pay tables among, which include Omaha, Nebraska, and Corpus Christi, Texas.
The Trump administration has come under fire for the delays and has been subject to numerous letters and criticism from Congress and other lawmakers. Weichert said that the delay served to emphasize the need for change in the federal government's pay and employee management structure.
"There is a good example of why we need innovation in how we look at the structure of our civil service entire framework in this frustrating process. Because I totally get that people are frustrated that it takes this long, I'm frustrated too," said Weichert.
Weichert didn't mention a specific date that federal employees could expect to see raises take effect. Earlier reports indicated that the raises might arrive as early as March 22 or as late as the April 5 check.
As soon as more is learned about the Federal Pay Scale changes, we'll be sure to update this post.