FedEx Driver Told to Return to His Route After Being Chased, Shot At by Men
A Black FedEx driver who was allegedly chased and shot at by two white men while making deliveries says he was told by supervisors to return to his same route after the incident, lawyer Rodney Diggs said in a clip posted to Twitter.
"In fact, what they wanted Mr. [D'Monterrio] Gibson to do was complete his route, complete his route after he just almost lost his life. You have bullet fragments in the truck and in the car," Diggs said.
The incident comes amid national attention on attacks, both physical and verbal, against Black people. Carlos Moore, an attorney representing Gibson, told the Mississippi Free Press website that he wants the Justice Department to "prosecute this as a hate crime."
Two men have subsequently been charged in connection to the alleged pursuit and attack against the 24-year-old Gibson, the Independent reported.
Diggs, who is with the firm Ivie McNeill Wyatt Purcell & Diggs, said that Gibson was suffering from stress after the encounter and compared it to the February 2020 pursuit and fatal shooting of 25-year-old Ahmaud Arbery.
"You shouldn't require a young Black male who just experienced racism at its highest height in 2022 to continue to do work," Diggs said.
Father and son Gregory and Travis McMichael and their neighbor William "Roddie" Bryan, all of whom are white, were found guilty in connection to Arbery's death in November last year. The two men charged in connection to the incident involving Gibson are also a father and son, Gregory and Brandon Case, the Independent reported.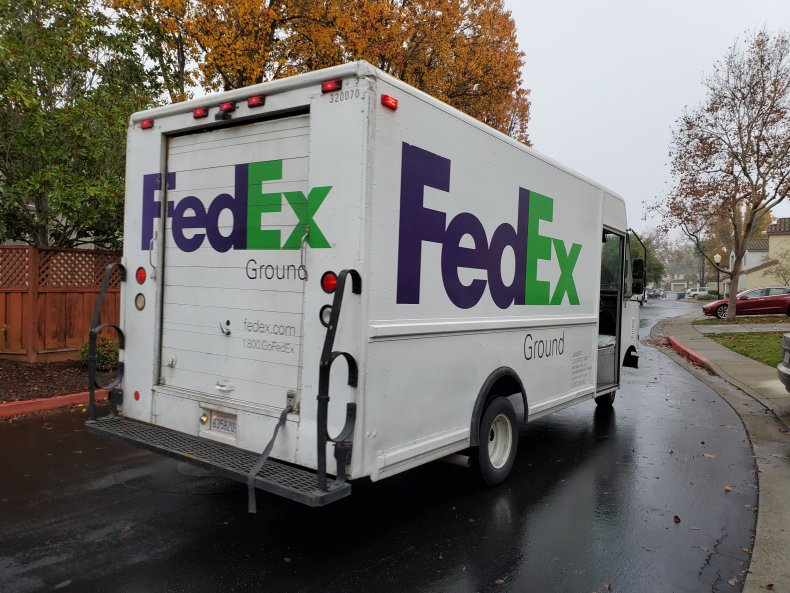 Gibson told the Mississippi Free Press that the incident occurred late last month when he was making deliveries in Brookhaven. At around 7 p.m. on January 24, he saw a white pickup truck driving toward him
"In my mind I'm thinking [the driver] is leaving to go to the store or something like that, but then they get extremely close to me and start blowing their horn," Gibson was quoted by the Mississippi Free Press. "I proceed to leave the driveway. As I'm leaving the driveway, he starts driving in the grass trying to cut me off. My instincts kick in, I swerve around him, and I start hitting the gas trying to get out of the neighborhood because I don't know what his intentions are."
He said that he drove down past another two or three houses and saw another man standing in the middle of the street and pointing a gun at his windows. The man was signaling for him to stop, but Gibson swerved around him. The man then allegedly started firing shots into his vehicle, Gibson told the Free Press.
While trying to leave Brookhaven, Gibson said he noticed the white pickup truck following him.
"I just went as fast as I could. He chased me all the way to the interstate," he said.
At one point during the pursuit, one of Gibson's FedEx managers called him, and he told her what was happening. The manager told him to head back to the station as soon as he could, he told the Free Press.
Gibson said that when the truck was no longer following him, he called another manager, who said that they would file a police report the next morning. But Gibson decided to call authorities himself to report it, and the dispatch worker he spoke to told him that they had already received a call about a suspicious person at an address where he had been, the Free Press reported.
Newsweek has reached out to Diggs and FedEx for comment.
Update 2/10/22, 6:15 p.m. ET: This article was updated with additional information. Also, the headline has been updated to indicate that Gibson's attorney said that Gibson was told to follow his same route after the incident.