FedEx Packages Dumped in Alabama Ravine at Least 6 Times, Driver Fired From Job
A FedEx Ground driver has been fired after dumping hundreds of packages into an Alabama ravine multiple times, the Associated Press reported.
Blount County Sheriff Mark Moon revealed that a driver was identified and questioned in relation to the up to 400 boxes that were found in a ravine last Wednesday. According to local news station WIAT (CBS42), each package dumping is one count of property theft against FedEx.
"Investigators have determined that the driver dumped at least six times making FedEx a victim of six different Theft of Property cases," said Moon in a statement on social media. "As of right now we are looking at around 450 individual victims, some in Blount County some not, that investigators are attempting to work their cases."
He also asked for people that were potentially affected to be patient, as the investigation is currently ongoing. "This will not be an easy or fast case to close," the statement continued. "Again I am asking for patience from our citizens as our investigators work through this case."
FedEx has been cooperating with the investigation. The company, which is based in Tennessee, released a statement on the matter after the firing of the employee.
"We regret the inconvenience this situation has caused and appreciate our customers' understanding throughout the package recovery process," the company said. "Where possible, recovered packages are being delivered to the intended recipients. In the event of a damaged shipment, we will make every effort to work with the affected shippers to reach a resolution. As always, customers with questions about their shipments can track their packages by visiting http://fedex.com."
For more reporting from the Associated Press, see below.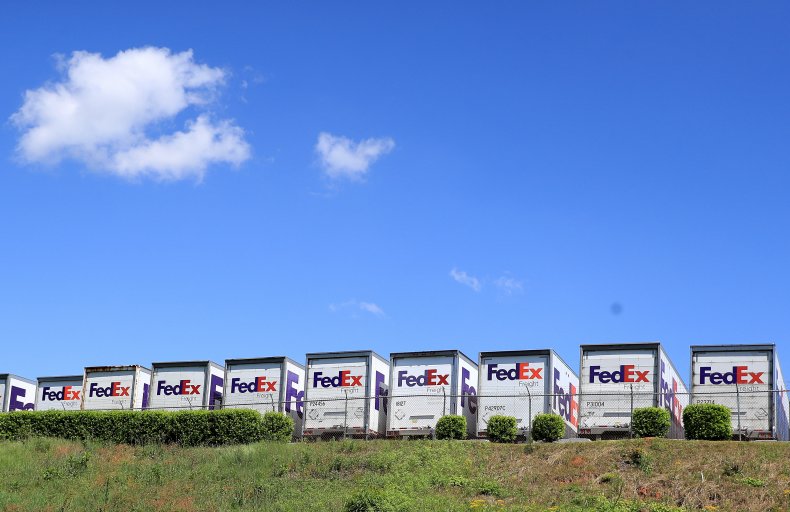 The ravine is about 30 miles (50 kilometers) north of Birmingham. The discovery was made on private property near the small town of Hayden in Blount County, Moon said.
Following the discovery, deputies guarded the site, and FedEx sent multiple trucks and drivers from across the South to take away the packages, according to the sheriff. Newsweek previously reported that this influx of employees, as well as other officers and citizens, came to retrieve the packages on Thanksgiving. The Blount County Sheriff's Office posted photos of the Thanksgiving cleanup on their Facebook page, thanking everyone involved for their work.
"These guys came from all over the country to work on Thanksgiving," the Blount County Sheriff's Office said. "Thank you guys for your hard work and clearing up this mess. Happy Thanksgiving."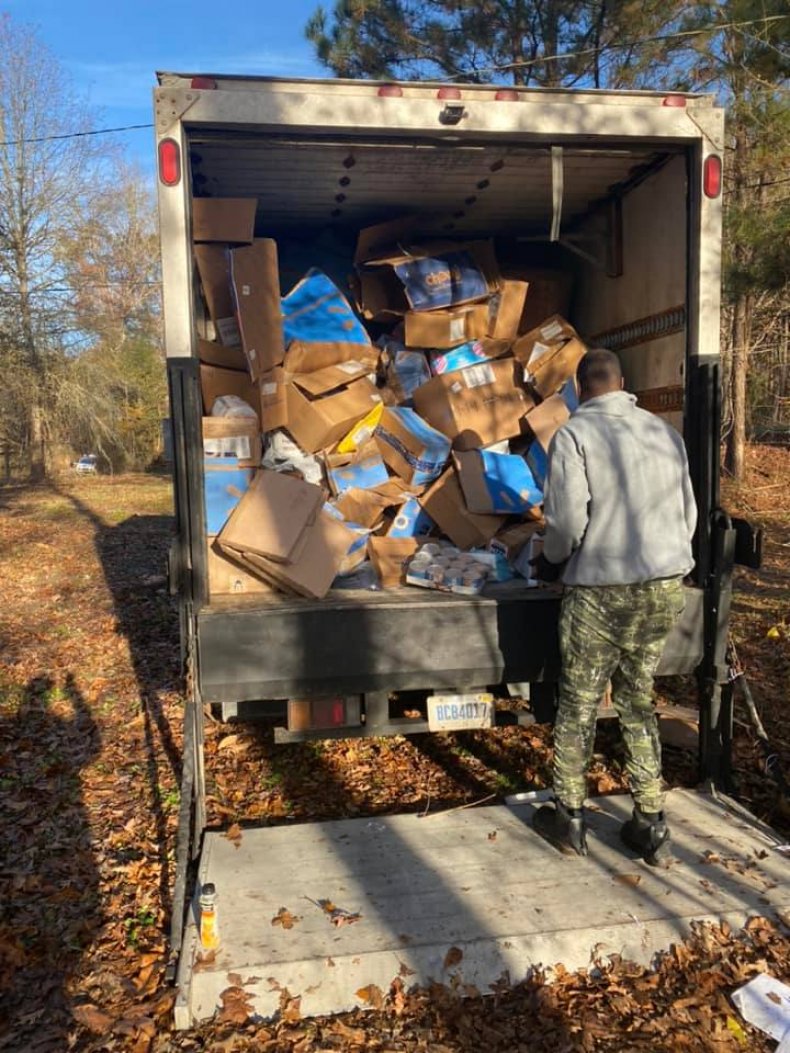 Updated 12/01/2021, 1:12 p.m. ET: This story has been updated with a photo from the Blount County Sheriff's Office.