FedEx Pilots Urge Company to Suspend Flights to Hong Kong, After Three Pilots Are Forced Into Hospitals
Pilots from FedEx Express aircrew recently called on the company to suspend flights to Hong Kong after three pilots tested positive for the novel coronavirus but showed no symptoms, were forced to hospitalize for ten days.
On Tuesday, the Air Line Pilots Association (ALPA), which represents FedEx Express pilots, issued a press release, saying that the city posed "unacceptable risks for pilots," related to the novel coronavirus pandemic.
According to the release, issued by Capt. Dave Chase, FedEx ALPA Master Executive Council chairman, in addition to three pilots being forced into hospital facilities, "several pilots who already tested negative for COVID-19, but who had been in close contact with a COVID-19 positive person were put into government camps under extremely difficult conditions."
"Not only do these situations pose unacceptable risks to our pilots' safety and wellbeing, but they also create added stress and distraction for flight operations," the press release adds.
The release goes on to state how recent government mandates in Hong Kong, due to a third wave of coronavirus cases, have "created unacceptable conditions for pilots." According to the release, pilots who receive a positive test for COVID-19 "face compulsory admission and treatment in government-selected public hospitals, with as many as five patients to a room with one shared bathroom."
"In addition, any pilot or family member in Hong Kong found to have been exposed to a COVID-19 positive individual is placed in a government quarantine facility for up to 14 days with very sparse provisions," the release adds.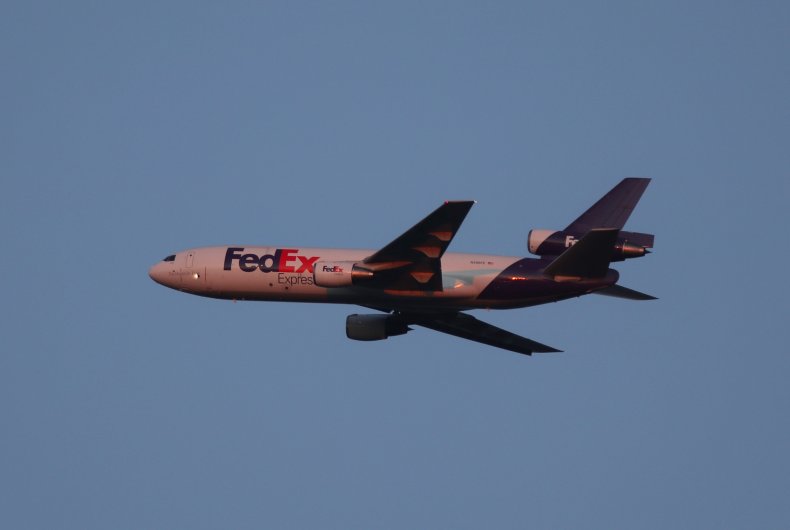 The release from the ALPA comes as Hong Kong sees an increasing number of cases of the novel virus. On Tuesday, the Centre for Health Protection of the Department of Health in Hong Kong announced they were investigating 106 new confirmed cases. The city now has over 3,000 confirmed cases of the novel virus and at least 24 deaths.
The city has seen new cases of the virus increase by 100 per day for the last week, and in a recently released statement, the Hong Kong government said the city was facing a "critical juncture" in their fight against the virus.
"Although the testing and quarantine arrangements will have an impact on the aviation and maritime industry, we consider it necessary to adopt stringent measures at this time," the statement said.
According to the statement, all air crew and incoming sea crew members of goods vessels coming to Hong Kong for cargo operation arriving at the Hong Kong International Airport," must test negative for the novel virus within 48 hours prior to boarding, as well as submitting a "deep throat saliva specimen" upon arrival to the city. For those that do not possess a negative test, they are forced to wait at the city's Temporary Specimen Collection Centre, until test results are confirmed negative.
"Persons who are found to be in breach of the above exemption conditions would risk their exemption status being revoked and will be subject to compulsory quarantine for 14 days. They are also subject to a maximum fine of $5,000 and imprisonment for six months," the release states.
In an email sent to Newsweek, FedEx's media relations team wrote that "the safety and well-being of our team members continues to be our top priority."
"The situation in Hong Kong is dynamic as the Hong Kong government adapts its policies to prevent a resurgence of the virus there," the statement added. "We are fully engaged with government authorities to support our crew members in situations requiring medical treatment or self-isolation in Hong Kong."
Newsweek reached out to the ALPA for comment but did not receive a response in time for publication.
Updated July 29, 2020, 2:58 p.m. ET, to include a statement from FedEx.