FedEx Speaks Out Over 'Tragic Shooting' at Indianapolis Facility
FedEx said on Friday morning that it was working with investigators after a "tragic shooting" at one of its facilities just outside Indianapolis airport on Thursday night.
The delivery company said it was "deeply shocked and saddened by the loss of our team members," adding that safety was its "top priority."
Indianapolis police confirmed that at least eight people had been killed and several more were injured. One victim was in critical condition in hospital, police said. The shooter was also confirmed dead.
Releasing a statement this morning, FedEx said: "We are deeply shocked and saddened by the loss of our team members following the tragic shooting at our FedEx Ground facility in Indianapolis. Our most heartfelt sympathies are with all those affected by this senseless act of violence. The safety of our team members is our top priority, and we are fully co-operating with investigating authorities."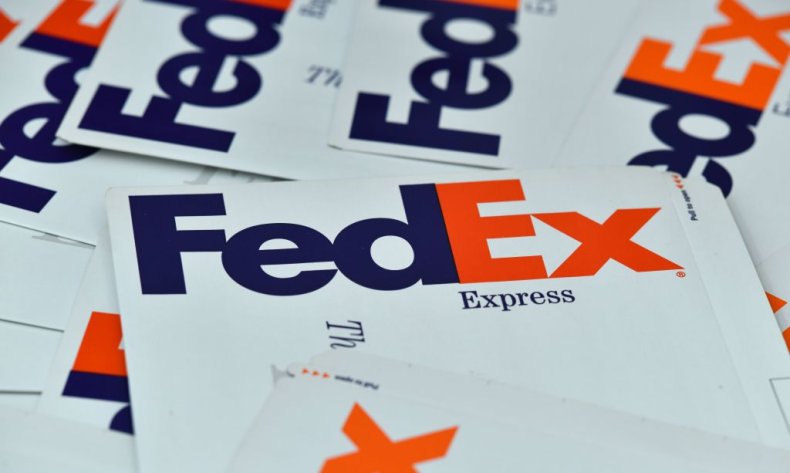 The company added that it was gathering more information on the shooting and co-operating with law enforcement and other investigating authorities.
Indianapolis Metropolitan Police Department spokeswoman Genae Cook told reporters that officers responded to the shooting shortly after 11 p.m. on Thursday evening.
Officers arrived to find an active shooter at the FedEx facility, Cook said, and the shooter later took their own life.
The spokeswoman confirmed that four injured people had been transported to hospital, with one in critical condition. No police officers were injured.
"It's important to know that emotions are very high here," she said. "There are a lot of people, not just officers, but family members who are still arriving and still learning about this incident."
Newsweek has contacted the Indianapolis Metropolitan Police Department for further comment.
The FedEx facility will be closed for "a while" as law enforcement continues its investigation, according to police.
No information on the shooter has been released yet.
One eyewitness who said he worked at the facility told local station WISH TV that he had heard gunfire and had seen a man carrying an automatic weapon. "I saw a man with a sub-machine gun of some sort, an automatic rifle, and he was firing in the open," Jeremiah Miller said.
Rep. André Carson, a Democrat who represents Indiana's 7th congressional district, tweeted: "I am heartbroken by the mass shooting at the FedEx facility here in Indianapolis and praying for all affected by this tragedy.
"I am communicating with local authorities to get all details of the attack and my office stands ready to help everyone affected any way we can."
Update 04:30 a.m. ET: This article was updated with a new statement from FedEx.