FBI Questions Russian MMA Fighter Emelianenko Who Once Competed in Trump's Fight League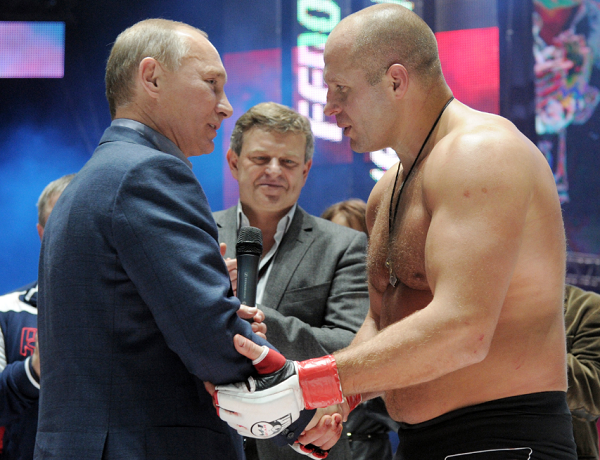 Update: The FBI questioned a Russian mixed martial artist, who was previously linked to President Donald Trump and his personal attorney Michael Cohen, as well as Russian President Vladimir Putin. Manager Jerry Millen told London's Telegraph newspaper on Saturday that the FBI arrived at the Chicago hotel room of Fedor Emelianenko last week to speak with him privately.
Millen would not go into detail regarding the line of questions the FBI had for his client. "The FBI came to the hotel looking to talk to Fedor and they were very nice, came in to speak with Fedor for a few minutes, spoke to me, very cool guys, and that's all I can really say about it. Again, the FBI did come to the hotel, they found us, knocked on the door," he said.
Millen noted the FBI's visit to Emelianenko came as a surprise and neither Emelianenko nor Millen knew why the FBI wanted to speak with the fighter. The agents were also reportedly in the audience at Emelianenko's Bellator MMA heavyweight fight against Frank Mir on Saturday, according to the Associated Press.
Forty-one-year-old Emelianenko has a longstanding history with both Trump and Putin. He was first connected to Trump back in 2008 when he became a member of Affliction Entertainment, a fight league Trump formerly had an ownership stake in. Affliction was first announced at a press conference in June 2008 along with plans to premiere a 15-episode reality TV show following Emelianenko to be filmed in Russia.
The TV show never saw the light of day, and after just two fighting events—both headlined by Emelianenko—Affliction folded for financial reasons.
Despite being a short-lived venture, Trump's involvement and his ties to Emelianenko, who considers Putin a friend, may likely be what sparked the FBI's interest. Not to mention, Trump's lawyer Cohen was also listed on Affliction's board as its chief operating officer.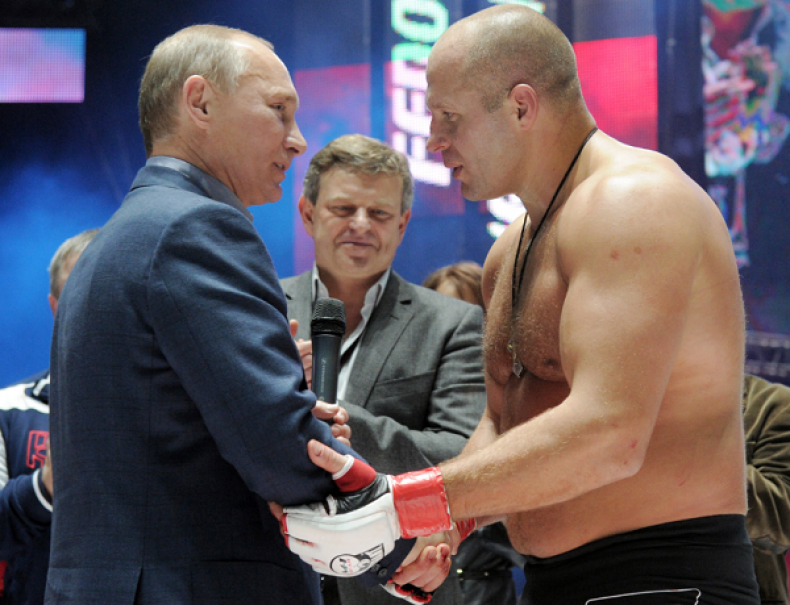 Cohen is currently under investigation in connection with allegations regarding a nondisclosure agreement he reportedly drew up with porn star Stormy Daniels ahead of the 2016 election. Earlier this year, Daniels alleged she had an affair with Trump in 2006 and said Cohen offered her $130,000 in hush money.
Two weeks ago, Cohen's New York offices, hotel and home were raided by the FBI in their attempts to find more information on the nondisclosure agreement.
The investigation on Cohen is also linked to the ongoing probe of Russia's alleged interference in the 2016 election and Trump's potential collision with Russian officials, all of which is being spearheaded by special counsel Robert Muller.
In addition to Emelianenko, several others with ties to Trump have been interviewed by the FBI and Muller since the probe began. Shortly after the president took office, ousted National Security Advisor Michael Flynn was one of the first to be questioned by the FBI regarding his conversations with a Russian ambassador. Meanwhile, since June 2017, Muller has had conversations with more than 20 officials connected to Trump, including former Chief of Staff Reince Priebus and former White House Press Secretary Sean Spicer.