The Texas coast hadn't endured a hurricane in nearly three years before Hanna made landfall Saturday as a Category 1 storm. Winds of nearly 100 mph slammed the coastal bend, which is the same area Hurricane Harvey hit in August of 2017. Hanna didn't have the wind or flooding impact that Harvey left behind, but Hanna still brought lots of damage to the coastal cities and inland as it moved south and west into Mexico overnight.
Hanna's outer winds whipped the Texas coastline from Brownsville to Galveston, then the eye made landfall at 5 p.m. Saturday at Padre Island. The eye made a second landfall in Kenedy County at 6:15 p.m. as tornado warnings sprung up through the region.
Three people who were on a sinking boat in a Corpus Christi marina had to be rescued by Texas A&M Task Force 1 water rescue squad.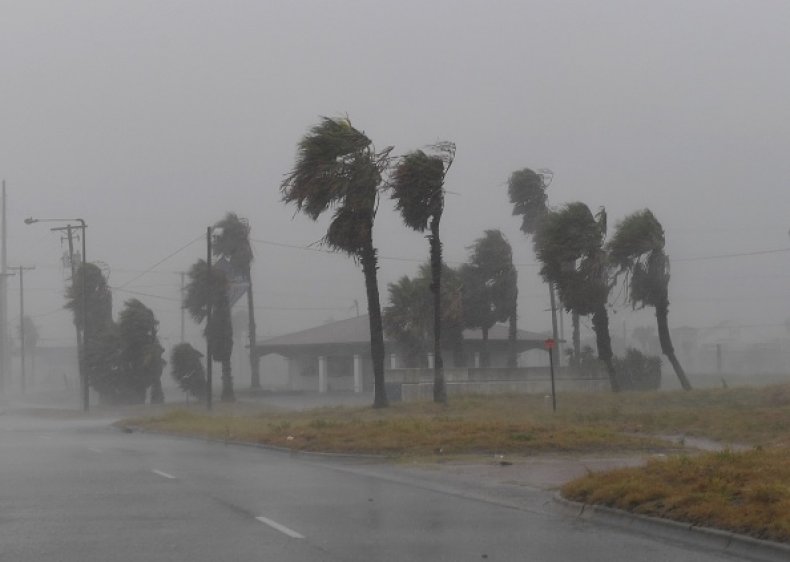 On Sunday, after the storm had left the state and headed into Mexico, Texas Governor Greg Abbott announced that President Donald Trump and FEMA approved a Federal Emergency Declaration.
"I thank President Trump and our partners at FEMA for their quick response in granting this Federal Emergency Declaration," Abbott said. "We will continue to work with our federal and local partners as we assess the damage from Hurricane Hanna and may seek additional federal assistance as we continue to respond, recover, and rebuild our communities. I continue to urge Texans to heed the guidance from their local leaders and follow best practices to keep themselves and their loved ones safe as severe weather continues to move through our communities."
The disaster declaration for 32 counties allows the state to expedite relief to those areas and cut any red tape that would normally slow the process of getting aid. This includes reimbursement for shelters and evacuation support.
"Any hurricane is an enormous challenge. This challenge is complicated and even more severe seeing that it is sweeping through an area, an area most challenged in the state for COVID-19," Abbott said in this ABC13 report. "Our hearts go out to everyone in the entire region affected by the hurricane."
Nickea Bradley, Houston's emergency management coordinator, said Hurricane Harvey's devastating effects keep people cautious and more alert, even while the storm is at sea and heading their way.
"I think we are all very cautious. I think Harvey is very prevalent in everyone's mind still," Bradley said.
Harvey hit the coastal bend area north of Corpus Christi in 2017 as a powerful Category 4 storm that leveled many buildings. That hurricane turned north toward San Antonio after making landfall, and then moved east and meandered over the greater Houston area for a couple of days, dumping more than 50 inches of rain in some places.
Harvey then traveled east to the Golden Triangle area of Texas, dumping more massive amounts of rain on Beaumont, Orange and Port Arthur.
Hanna had moved into north central Mexico by Sunday evening, and it continues to weaken as it treks across land.