Feds Arrest California Marine Who Allegedly Ran 'Sextortion' Campaign
A California Marine who allegedly ran a "sextortion" campaign was arrested on Tuesday.
Johao Miguel Chavarri, 25, of Oceanside and Torrance, California, is a Marine stationed at the state's Camp Pendleton, according to a press release from the Department of Justice. He is facing charges involving the harassment, stalking and threatening of young women using the online persona "Michael Frito," the criminal complaint shows.
The complaint alleges that, from 2019 through 2021, Chavarri cyberstalked young women when they would not comply to his demands for nude, sexually explicit or compromising photos and videos of themselves, a type of conduct called "sextortion," according to the DOJ's release. In some cases, the cyberstalking and threats continued for more than a year, the complaint added. Chavarri also allegedly demanded the women, who had connections to his former hometown of Torrance, communicate and respond to him.
He is charged with stalking, another press release from the DOJ stated. He is set to make his first appearance on Wednesday afternoon at the U.S. District Court in downtown Los Angeles.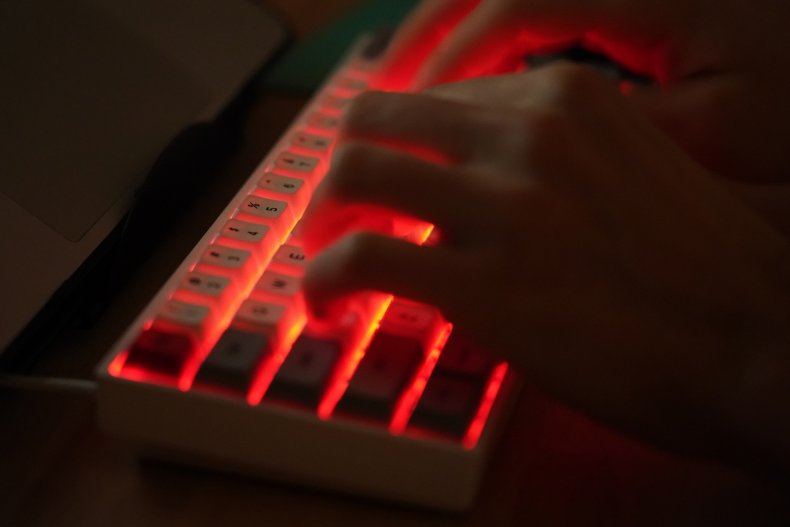 Chavarri allegedly threatened to publish sexual photos and videos of the victims on well-known pornography sites if they showed noncompliance, according to the DOJ. He also allegedly threatened to send such photos and videos to the victims' boyfriends, friends, families or employers.
Additionally, Chavarri allegedly made fake social media accounts imitating some of the victims' names. He would use the accounts to send messages harassing the victims' friends and family, the DOJ added, also alleging that Chavarri sent one message to multiple victims through Instagram stating he would spend his "whole life ruining" their lives.
The FBI's Los Angeles Field Office is investigating the case, according to the DOJ. The Naval Criminal Investigative Service is assisting them.
If convicted, Chavarri could face up to five years in prison, the DOJ added.
Another Marine associated with Camp Pendleton was also recently arrested, according to KSWB-TV. Corporal Angel Jesus Morales-Gaitan allegedly violated immigration laws by allowing two foreign nationals from Mexico to enter and remain in the U.S. around December 25, 2021, according to a criminal complaint. Morales-Gaitan was arrested on Christmas Day.
Morales-Gaitan allegedly had been driving the two foreign nationals, whom authorities said were attempting to conceal themselves in the backseat, according to the complaint. An agent with the Campo Station Abatement Team spotted Morales-Gaitan's vehicle, noticed the vehicle's occupants acting suspiciously and requested a vehicle stop. After authorities determined where the two foreign nationals were from, Morales-Gaitan and the two other individuals were arrested.
Update 2/9/2022 3:42 p.m. ET: This story has been updated to provide additional details.