Fed Charge 5 for Intentionally Crashing Into Tractor-Trailer for Insurance Money
Five people have been indicted on federal charges related to an alleged plot to defraud insurance and trucking companies by faking an accident with a commercial truck.
Feds allege that Damian Labeaud, of New Orleans, Louisiana was the leader of the scheme, and was assisted by four co-defendants. They claim that Judy Williams, Dashontae Young, Lucinda Thomas and Mary Wade had driven from Houma, Louisiana to meet with Labeaud at a fast food restaurant on June 6, 2017 "with the purpose of staging an automobile accident in order to obtain money through fraud."
Authorities claim Labeaud arranged to intentionally crash a 2009 Chevrolet Avalanche owned by Thomas into a tractor-trailer owned by an Arkansas trucking company. After the collision, Labeaud is said to have quickly exited the vehicle to switch seats with Thomas, so it would appear she had been driving at the time of the crash.
"Thomas, Wade, Williams, and Young contacted the New Orleans Police Department ("NOPD") and falsely reported that Thomas had been the driver of the Avalanche and that the traitor-trailer had struck her vehicle," says the U.S. Attorney's Office Eastern District of Louisiana, in a press release related to the indictment. "Labeaud then returned to the scene and also made false statements to the NOPD that he had witnessed the accident and that the driver of the tractor-trailer had been at fault."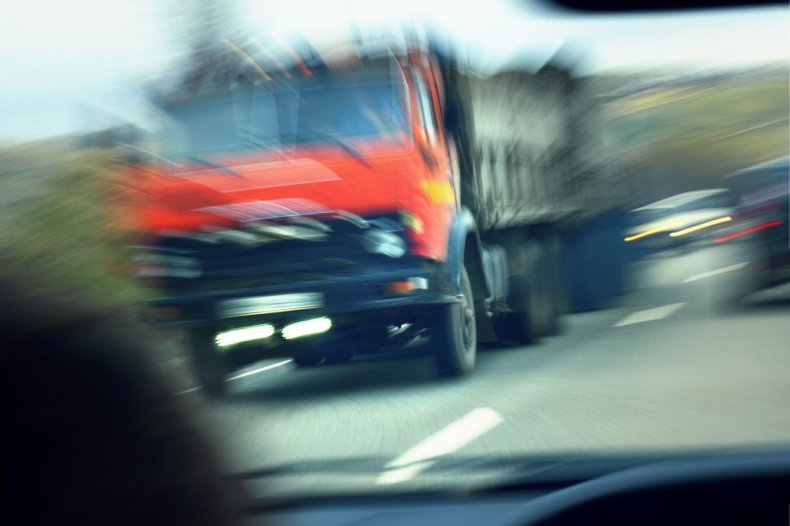 The indictment goes on to allege that an unnamed attorney was involved in orchestrating and coordinating the scheme with Labeaud. The lawyer allegedly paid Labeaud $7,500 on the day of the staged accident. Later, the attorney allegedly demanded remuneration of $1,000,000 to settle fraudulent lawsuits related to the "accident," which involved at least three of the co-defendants. They were apparently settled for $7,500 each about a year later.
Labeaud was reportedly a plaintiff in several earlier collisions with trucks. He was arrested by FBI special agents Thursday, and his four co-defendants were ordered to appear for arraignment.
The federally indicted defendants are each charged with one count of conspiracy to commit wire fraud and five counts of wire fraud. The conspiracy charge carries a possible jail term of five years, and the wire fraud charges are punishable by up to 20 years behind bars. Additionally, they could be given five years of supervised release and the possibility of being fined up to $250,000 per count after release from prison. A court date has not yet been announced.
In a similar but unrelated case, WDSU reported on October 2 that three lawsuits against commercial truck drivers and insurance companies were stayed due to what courts said was "an ongoing criminal investigation by the United States Attorney's Office that may involve this case or witnesses or counsel to this proceeding."
The outlet reported that authorities had convened a grand jury to investigate "suspicious wrecks" in the New Orleans area on Interstate 10 and Interstate 610. The alleged incident involving Labeaud and his co-defendants is said to have taken place near Interstate 90.