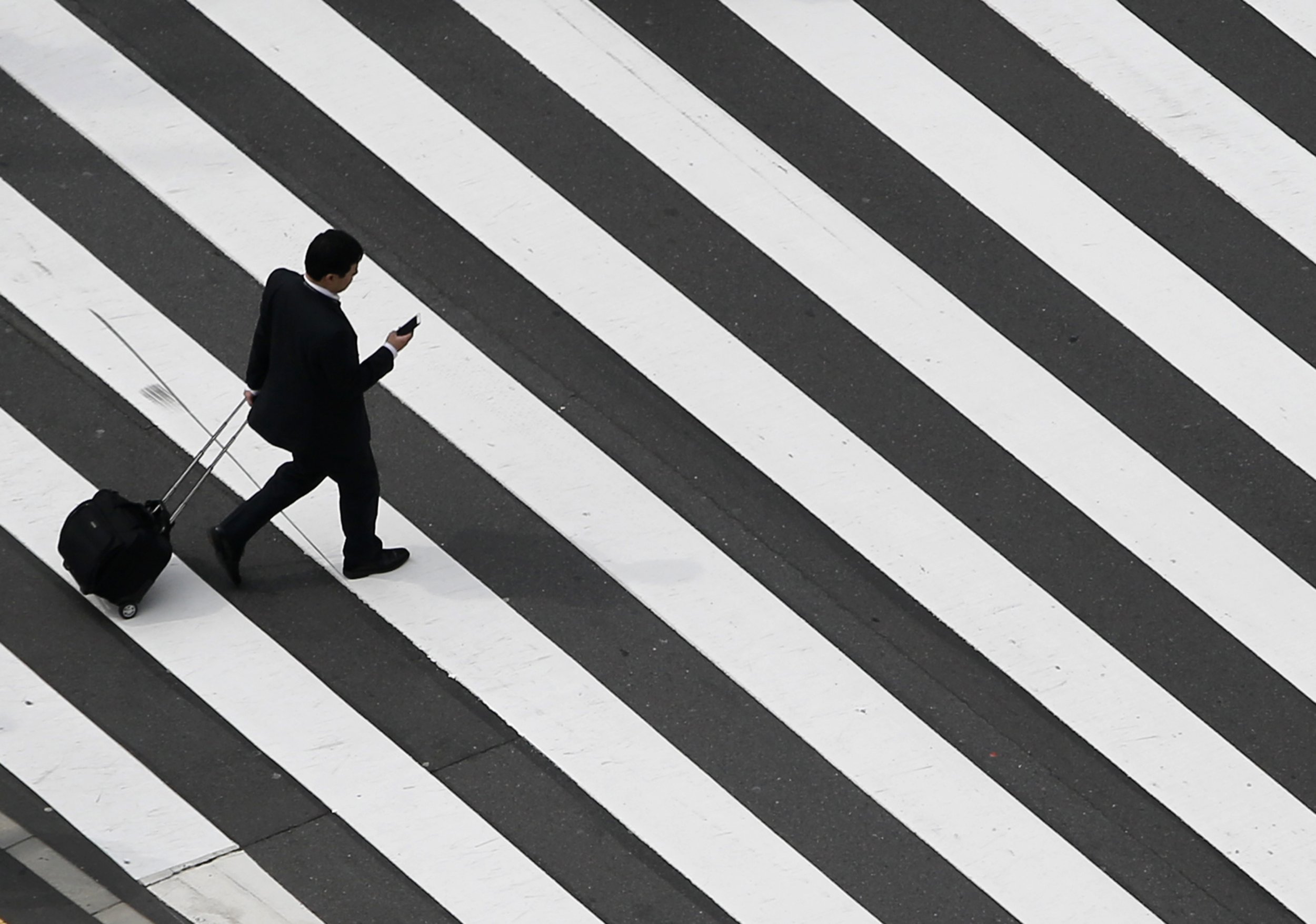 If John Oliver's "Can they see my dick?" segment on the National Security Agency's (NSA) surveillance programs finally cleared up government snooping for you, prepare to be confused all over again.
On Tuesday, USA Today reported that the U.S. government began collecting billions of Americans' phone records nearly a decade before the terror attacks on 9/11—the event that gave birth to the legal framework authorizing the NSA to monitor the communications of U.S. citizens without a search warrant. In fact, this pre-9/11 program provided the blueprint for the NSA surveillance that followed.
Though the Drug Enforcement Administration (DEA) revealed the earlier program's existence in January, the scope and operational details have not been reported until now. Without a court's approval, from 1992 to 2013, the DEA and Department of Justice collected logs of almost all international telephone calls placed by Americans to roughly 116 countries linked to drug trafficking, regardless of whether those targeted were suspected of committing a crime.
Current and former U.S. officials told USA Today that the targeted countries shifted over time, but covered "most of the countries in Central and South America and the Caribbean, as well as others in western Africa, Europe and Asia. It included Afghanistan, Pakistan, Iran, Italy, Mexico and Canada." In some, but not all instances, the DEA notified foreign governments it was collecting data, sometimes even sharing information with those countries to aid in internal investigations.
The records were primarily used to better understand drug cartel networks, such as where drugs were being distributed and who was handling the money. Former DEA administrator Thomas Constantine told USA Today that it was "a treasure trove of very important information on trafficking."
A 1998 letter from the Justice Department to Sprint asking the telecommunications giant to hand over its call logs echoed this sentiment. The letter, signed by then-head of the Justice Department's narcotics and dangerous drugs unit, Mary Lee Warren, called the program "one of the most important and effective federal drug law enforcement initiatives." It also revealed that the program had "been approved at the highest levels of Federal law enforcement authority." At the time, those people included then-Attorney General Janet Reno and her then-deputy, Eric Holder.
The program was ultimately approved by top Justice Department officials in four presidential administrations and detailed in briefings to Congress. According to USA Today, this program, like the NSA's current surveillance infrastructure, had little oversight.
The information collected was also used in non drug-related investigations. In 1995, for instance, the records helped the U.S. government rule out foreign actors in the bombing of a federal building in Oklahoma City. The call logs were also used "to identify U.S. suspects in a wide range of other investigations," USA Today reports.
After Edward Snowden leaked classified information about the NSA surveillance apparatus in 2013, the Justice Department determined that it couldn't justify both programs. Since the U.S. government had justified sweeping NSA surveillance by invoking "national security interests," it reasoned that the DEA and Justice Department's phone record program would be seen as "going above and beyond normal law enforcement." The program came to a grinding halt but not before the database was purged.
Though the program has since been discontinued, a massive NSA surveillance system continues, one that a former Justice Department official whom USA Today did not name called "a mirror image of what we were doing."
Now, the DEA sends telecoms daily subpoenas in order to obtain Americans' international calling records. Sometimes, USA Today reports, there are "thousands or more" requests for phone number records each day. Another former DEA official told the newspaper that the program's shutdown, "has had a major impact on investigations," as having to send daily subpoenas slows down tracking.
As Oliver explained on April 5, a key section of the Patriot Act, the law that gives the NSA the legal authority to collect Americans' phone records among other things, expires on June 1. In the aftermath of Snowden's revelations, the White House proposed ending the NSA's bulk collection of data. Instead, the Obama administration suggested that the agency should be subjected to similar oversight as the DEA, which can only compel companies to hand over American phone records and other personal information through a court order.
On Wednesday Human Rights Watch filed a lawsuit against the DEA in a U.S. District Court in Los Angeles, claiming the drug agency illegally obtained phone records of U.S. citizens through its now defunct program.