Fed's Neel Kashkari Urges Congress to Give Families More Money, Predicts Economic Hardship Could Last 18 Months
President of the Federal Reserve Bank of Minneapolis Neel Kashkari said Thursday that the U.S. economy could take up to a year and a half to recover from financial difficulties spawned by the coronavirus pandemic. Kashkari also encouraged the U.S. Congress to initiate a second round of direct cash payments to Americans impacted by the virus.
Kashkari's comments follow remarks made Wednesday by U.S. Federal Reserve Chair Jerome Powell who said more financial support from the government would be required to ensure the economy is not permanently damaged.
"If this is a slow recovery, the way I think it is—I think we're in this for months, a year, 18 months—there are going to be a lot of families that are going to need direct financial assistance," Kashkari said at a virtual event Thursday. "I just think money in the pockets of people who have lost their jobs is what we need right now until we can get the health care system to catch up and get control of this virus."
In March, President Donald Trump signed a $2 trillion coronavirus financial relief package into law. Known as the CARES Act, the legislation allowed qualifying Americans to receive a direct payment of up to $1,200. Other measures were enacted to help small businesses retain their employees. Despite these efforts, unemployment rates in the U.S. skyrocketed. In April, over 27 million Americans claimed to be without jobs, sending the country's unemployment numbers to 14.7 percent. That number represents the highest unemployment rate since the Great Depression.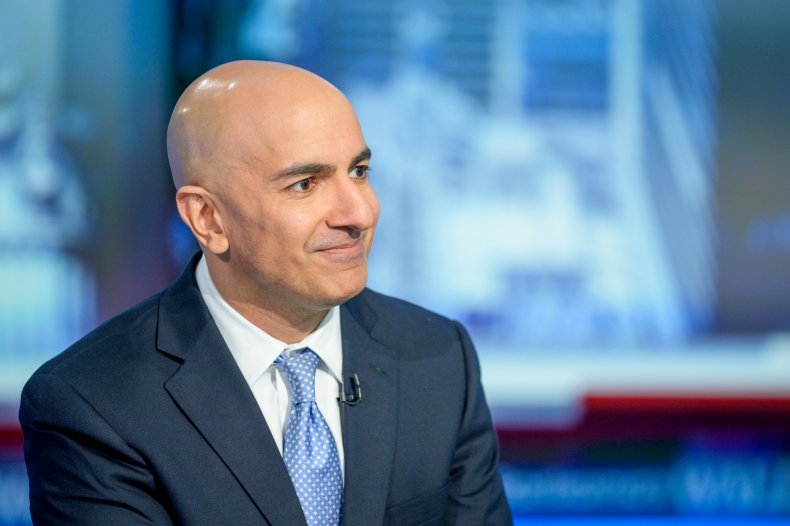 Democrats have been eager to initiate another coronavirus stimulus package. House Speaker Nancy Pelosi unveiled a new coronavirus response bill on Wednesday called the Heroes Act, which would provide over $3 trillion in relief to Americans. Included within that proposal is a second round of $1,200 direct payments for Americans.
In a Wednesday statement, Pelosi said the Heroes Act would deliver "the strong, urgent response that this crisis requires." Some Republicans have already said that they would prevent the Heroes Act, which is expected to be voted on as soon as Friday, from passing.
"Money would help anybody out, but the best thing we can do is get people back to work," Republican Ohio Representative Steve Stivers said Wednesday.
Senate Majority Leader Mitch McConnell said Monday the GOP was going to take a "pause" and assess how well the CARES Act had worked before moving on to a new relief package. He also said that Republican lawmakers feel no "urgency" to pass additional legislation. The Senate may not move forward on a new stimulus package until after the Memorial Day holiday.
Newsweek reached out to Senator McConnell's office for comment. This story will be updated with any response.