Feds Raid 'Maternity Hotels' Where Tourists Paid Up to $80K to Give Birth in U.S.
Federal agents raided a slew of luxury "maternity hotels" in California on Wednesday for allegedly housing Chinese women who wanted to give birth in America.
Department of Homeland Security officials stormed 20 locations in Los Angeles, Orange County and San Bernardino County looking for suspected "birth tourism" operations, in which Chinese nationals allegedly paid "handlers" between $40,000 and $80,000 to advise them on obtaining visas, flying through the least suspicious airports and even disguising their pregnancies, NBC News reported.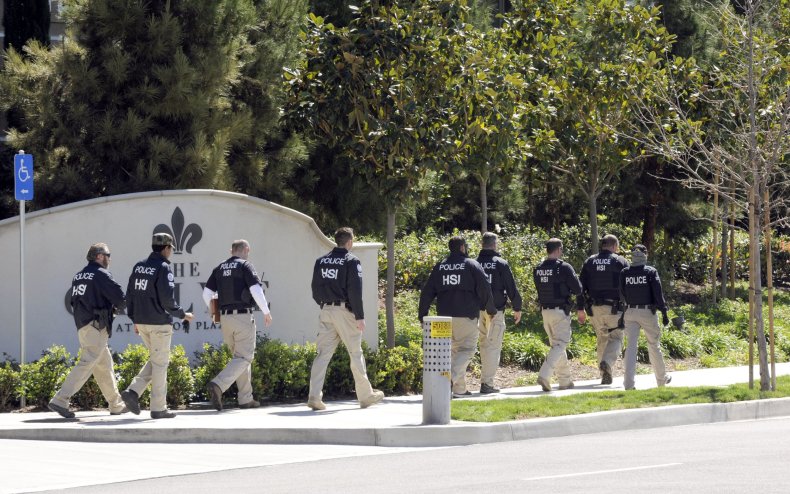 One such building was The Carlyle, a luxury apartment building in Irvine, which was the focus of the bust. A neighbor near that building told NBC that she found it strange that a forklift delivered an excessive quantity of diapers to the building, but did not realize the extent of the scheme.
Though it's not illegal to have their babies in the United States, birth tourists usually lie to immigration officials about their reasons for travel, according to an official cited by NBC. The bigger focus, however, are the organizers of websites that targeted women in China and sold the "maternity hotel" stays to them.
For that reason, authorities did not arrest the women staying in the buildings on Wednesday, but instead will use them as witnesses in an attempt to prosecute the "handlers."
The Carlyle has been previously suspected of birth tourism as part of a long-spanning probe, starting in June 2014.
A separate incident occurred in California in 2015, when officials charged 10 Chinese nationals with violating court orders to stay in the U.S. as they investigated the practice.
Birth tourism has been somewhat popular in the United States, with court papers cited in the NBC article estimating that 40,000 children every year were born to women who are in the U.S. on a travel visa.