Feds Sue New York City Over Rikers Jail Violence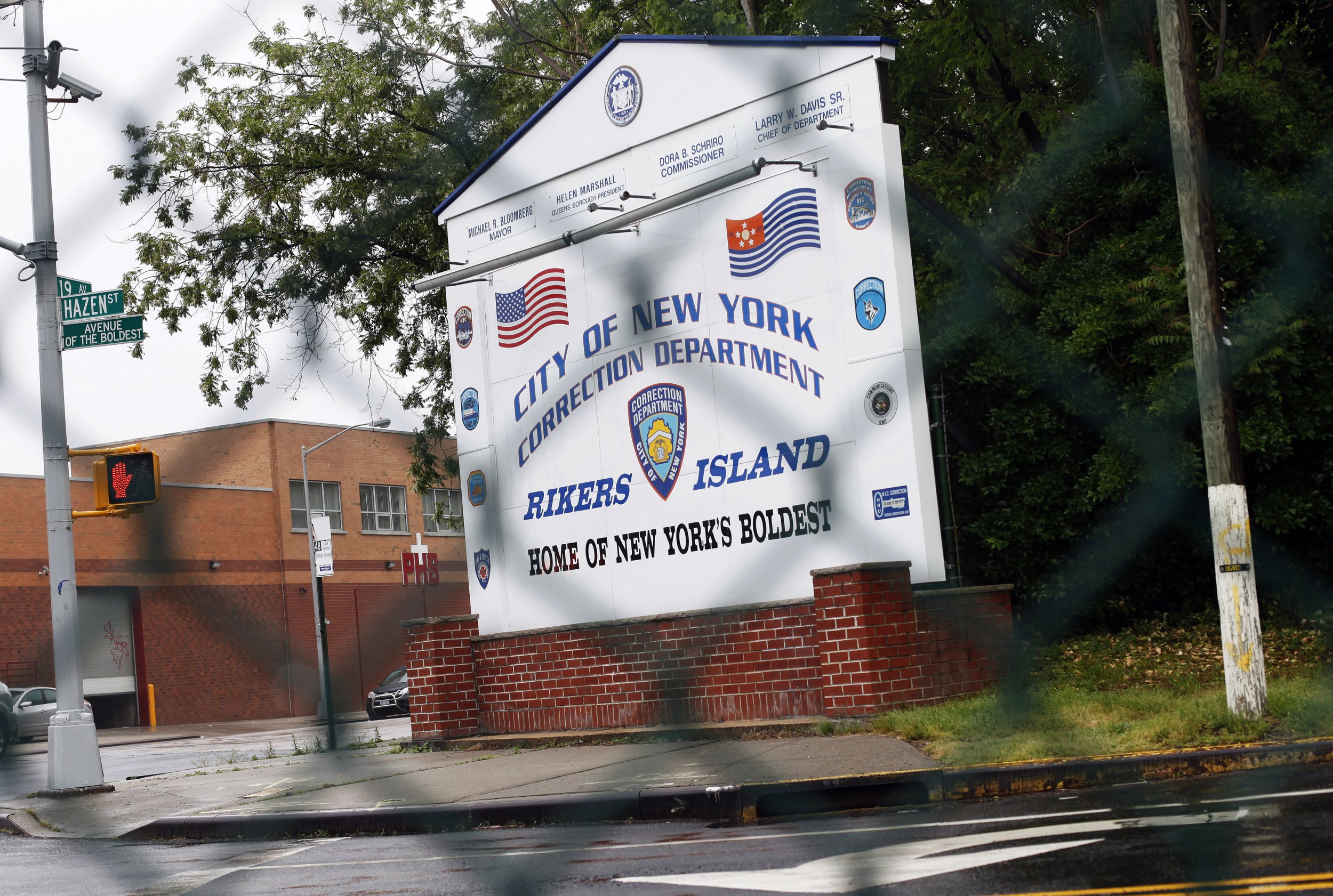 Updated | Federal prosecutors on Thursday announced that they have filed suit against New York City over the mistreatment of young inmates at the Rikers Island jail complex, the Associated Press reports.
In a motion signed by U.S. Attorney General Eric Holder, acting assistant Attorney General Vanita Gupta and U.S. Attorney for the Southern District of New York Preet Bharara last week and released Thursday, the prosecutors stated their intention to intervene in the existing class action lawsuit Nunez v. City of NY.
The action comes after the Department of Justice submitted findings from its investigation into the treatment of adolescent male inmates at the jail complex on Rikers Island in an August 4 letter.
The investigation determined that "the City has engaged in a pattern or practice of: (a) subjecting the Subject Inmates to excessive and unnecessary use of force; (b) failing to adequately protect the Subject Inmates from violence inflicted by other inmates; and (c) placing the Subject Inmates in punitive segregation at an alarming rate and for excessive periods of time."
The Nunez suit alleges "widespread correction officer brutality against inmates," according to the Jails Action Coalition, and covers present and future inmates of all ages, whereas the DOJ investigation and the federal prosecutors' action focus on inmates between the ages of 16 and 18.
Thursday's announcement comes just one day after New York City Mayor Bill de Blasio visited Rikers Island and announced the end of solitary confinement for inmates ages 16 and 17. Earlier this month, a task force appointment by de Blasio released a four-year $130 million plan to address ways in which New York's criminal justice system deals with issues of mental health and substance abuse.
The Mayor's office said in a statement it does "not oppose the motion to intervene," and that it is "beginning to unwind the decades of neglect that have led to unacceptable levels of violence on Rikers Island."
The prosecutors wrote in the motion that they have spent four and a half months discussing the issues in the investigation with the city, "but have been unable to reach agreement as to lasting, verifiable, and enforceable reforms to remedy the unconstitutional conditions set forth in the United States' findings letter."