Feds Warn That Russia, China and Iran Will Try to Hack 2020 Elections
On Tuesday, the Department of Justice (DOJ), Department of Defense (DOD), Department of Homeland Security (DHS), Director of National Intelligence (DNI), FBI, National Security Agency (NSA) and Cybersecurity and Infrastructure Security Agency (CISA) released a joint statement on 2020 election security. It warns, among other statements, that "Russia, China, Iran, and other foreign malicious actors all will seek to interfere in the voting process or influence voter perceptions."
While the statement adds that there is no evidence so far that such interference has taken place in the 2020 campaign, the organizations say they are "vigilantly monitoring" the situation.
"The U.S. government will defend our democracy and maintain transparency with the American public about our efforts. An informed public is a resilient public," the statement said.
After the 2016 election, in which Russia was accused of trying to prevent the election of Hillary Clinton by disseminating embarrassing information through WikiLeaks, social media influencing and other methods of interference, electoral transparency is apparently key to this election. There is some concern that sophisticated deepfake technology might influence this year's election as well.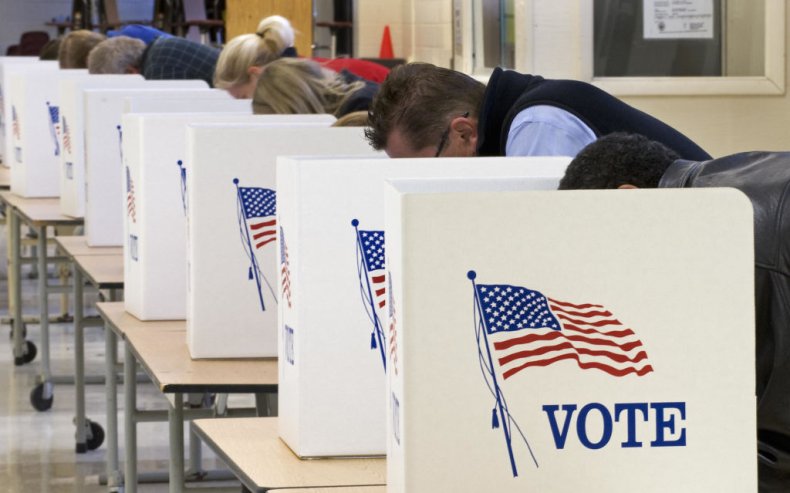 There are some concerns that voting machines might be hacked, or simple computer errors might compromise our electoral security. John Oliver, on his program Last Week Tonight, showed how easy it is to hack voting machines, and that some Americans know precious little about how they work.
Within the segment, a woman is shown demonstrating the easy hackability of the machines; she opens up the back of one, turns it off, removes a piece, removes the card reader, and picks a lock with the tip of a ballpoint pen—followed by a few presses of a button—will give a bad actor full admin access to the machine. All of this takes less than two minutes, on a model of machine which is in use in elections across 14 states.
Oliver also points out how easy it is to photograph unattended voting machines. The show proceeds to show footage from the documentary I Voted?, where a cameraperson went from polling place to polling place and took pictures of unattended machines.
But, Oliver pointed out, you don't need to be in the same room as a machine to hack it if it's attached to the internet. While multiple politicians have stated that voting machines and systems aren't connected to the internet, news footage shown by Oliver provides evidence that some machines do connect to the internet via dial-up modems that connect to other databases nationwide. That is—however primitive—a form of the internet.