Feds Won't Reopen Probe Into Tamir Rice's Death, But It's Not Exoneration, DOJ Says
The Department of Justice has said it will not reopen the civil rights investigation into the death of Tamir Rice, a Black 12-year-old who was fatally shot by Cleveland police in 2014, noting that its prior decision is not an exoneration.
This comes while the Cleveland Police Department is under court-ordered supervision from the DOJ after the Rice shooting due to "a pattern and practice of using excessive force and violating people's civil rights," the AP reported.
U.S. Assistant Attorney General Kristen Clarke sent the letter Friday to the Rice family's attorney, Jonathan Abady, to inform the family of the DOJ's decision. Clark wrote that career prosecutors concluded that information received from the Rice family did not change the previous decision made in 2020. She also wrote that the 2020 decision "by no means" an exoneration of Leohmann's actions.
"[The Justice Department] made a poor decision," Samaria Rice, Tamir's mother said, according to Cleveland.com. "I'm devastated and disgusted by it. I have no understanding how a 12-year-old boy can't get justice in this country. I'm at a loss for words. It's pitiful and pathetic. It shows that the system is unfair and unjust."
"We are profoundly disappointed by the Justice Department's refusal to present Tamir Rice's case to a federal grand jury. We cannot accept that in a civilized society a young child can be shot while playing in the park in the way Tamir was and have it not constitute a violation of civil rights and have no one held accountable under federal civil rights laws," said Abady in an email to Newsweek.
Samaria had a meeting with DOJ officials in October, and her attorney also wrote several letters providing them with information regarding her son's case, according to the letter. One letter contained 50 signatures from scholars on constitutional, criminal, and civil rights law who wrote they believed the case should be inspected further, the AP reported.
Abady said in the email that they were told in the meeting that federal prosecutors were concerned that applicable civil rights legislation may not give a basis to charge the officers involved in Tamir's death. He disagrees with the interpretation.
The family also started Tamir's Campaign last year to urge DOJ officials in the Biden administration to reconsider the 2020 decision, according to Buzzfeed News.
The 2020 decision says the evidence does not prove that Officers Timothy Loehmann and Frank Garmback, who responded to a 911 call involving Tamir on the day of his death, acted willfully under the color of law to deprive Tamir of his rights, according to a DOJ press release. Clake wrote this decision was made "based solely upon the applicable facts and law, without political input or influence."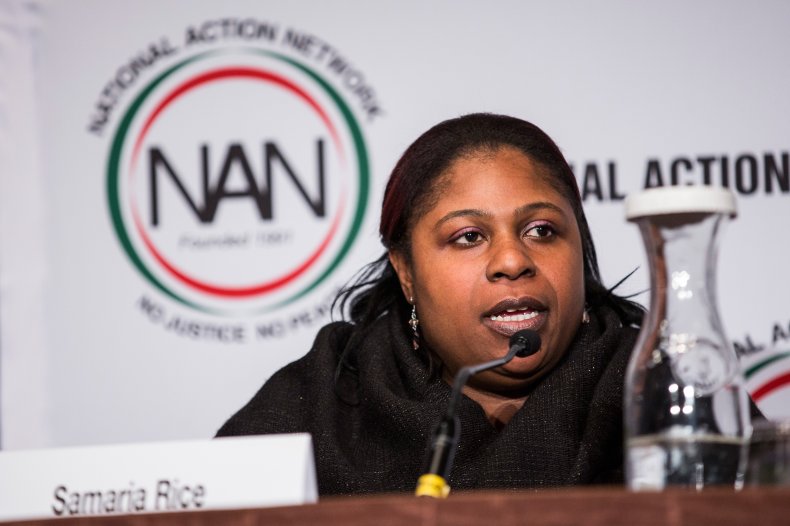 On November 22, 2014, Tamir had been playing with a black toy airsoft pistol at Cudell Park Recreation Center, according to the DOJ. A man drinking beer and waiting for the bus called 911, saying a "guy" was pointing a gun at people, the AP reported. Although he told the 911 dispatcher that it was most likely a juvenile and the gun may be "fake," this information was not relayed to the officers.
Loehmann and Garmback responded to the call and, within seconds of arriving, Loehmann shot and killed Tamir, according to the AP.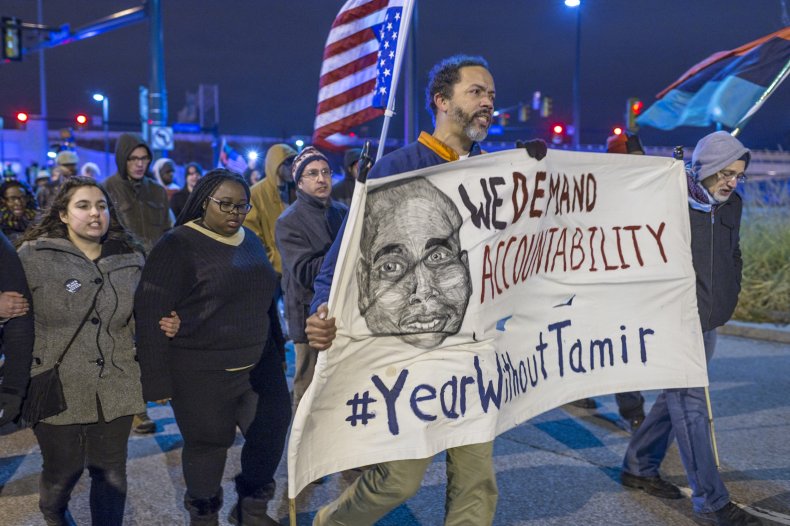 Update 02/01 5:51 PM: This story was updated to include comments from the attorney for Tamir Rice's family, Jonathan Abady.