Feeding Syrian Refugees? There's An App For That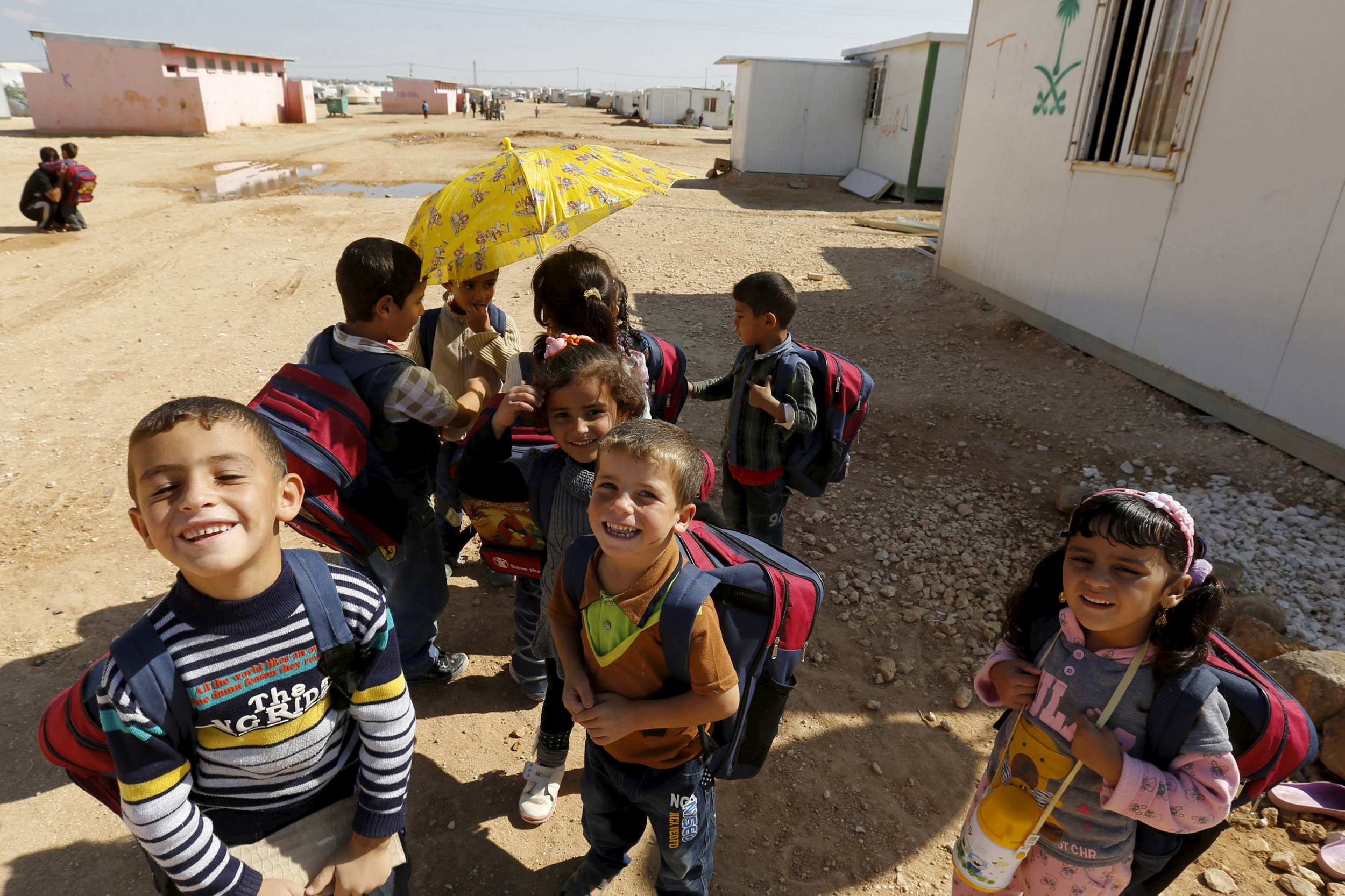 The World Food Programme (WFP) is enrolling the world's smartphone users to help feed Syrian refugee children though a new app.
Launched on Thursday, the WFP's ShareTheMeal app lets users "share" their meal with hungry Syrian refugee children in Jordan wherever they are by donating various amounts of money. App users can choose to feed a child for one day for 50 cents, one week for $3.50 and up to one year, which costs $182.50. As of November 13, more than 2 million people have shared their meals with Syrian refugee children who are part of the WFP's school meals program.
"The simple act of sharing a meal is how people all over the world come together," Ertharin Cousin, WFP executive director, said in a statement. "This digital version of sharing a meal is a tangible way that Generation Zero Hunger can act to end hunger."
According to the WFP, the world's 2 billion smartphone users outnumber hungry children by 20 to 1. During a test launch of the app over the summer in Germany, Austria and Switzerland, more than 120,000 app users provided more than 1.7 million meals for schoolchildren in Lesotho, the WFP said.
The WFP has struggled to feed Syrian refugees in recent months. In September, the organization cut one-third of Syrian refugees from its food voucher program, including nearly 230,000 Syrian refugees in Jordan. Serious funding shortfalls earlier this year meant the amount of money refugees receive through the WFP in Jordan dropped in August from $28 a month to $14 a month for the most vulnerable and from $14 to $7 a month for everyone else.
The U.N.'s funding appeal for Syria is only 45 percent met, with just over $2 billion received from a request of $4.5 billion .
More than 4 million Syrians have fled the country since civil war broke out in 2011 and millions more remain displaced inside Syria. Refugees from Syria also make up the vast majority of the thousands of refugees and migrants entering Europe every day.
The free app is available for iOS and Android users. Users can pay for meals using their debit and credit cards or PayPal.