'Feel-Good Story' About 8-Year-Old Boy Erasing Student Lunch Debt at Seven Schools Draws Criticism: 'Lunch Debt Shouldn't Exist'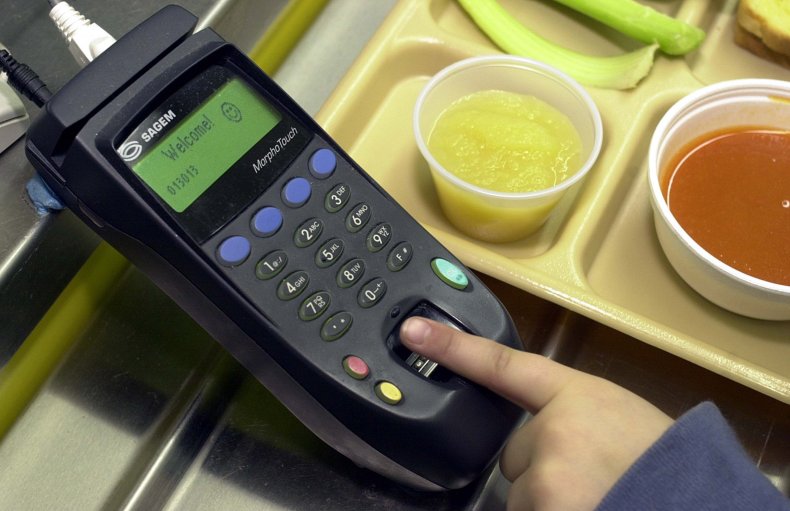 On Tuesday, people across social media criticized a feel-good story about an 8-year-old boy who was able to eliminate student lunch debt at seven schools.
The story, which was published by CNN, focuses on Keoni Ching and how he was able to sell keychains at his school to raise $4,015. According to the story, Ching was able to make and sell over 300 keychains, and the money he made will be allocated to seven schools. Ching will send $1,000 to one school with $500 to pay the current lunch debt and $500 for future debt, while an additional $500 will be sent to six other schools to erase their lunch debts.
While Ching's story was meant to be inspiring and cheerful, many people across social media criticized the story for the fact that student lunch debt even exists.
"Lunch debt shouldn't exist," wrote Twitter user Parker Molloy, who currently works as an editor at large for Media Matter of America.
"Kids working to free other kids of debt is not a feel-good story," Twitter user Mary Wilson wrote.
"That lunch debt exists at all is a disgrace and an indictment of our leaders," wrote Twitter user Yashar Ali, a writer for New York magazine.
"It's an amazing accomplishment, but let's be honest, this boy should be out having fun and learning, not helping to pay off lunch debts. The government has failed him and millions of other students," Twitter user Ryan Hopprich wrote.
"Bravo to the 8 year old. But what's more amazing that he had to do that at all. Free school lunch for all students should be the lesson here," wrote Twitter user Amy.
Student lunch debt has become a growing problem in recent years. In May 2018, it was reported that a number of Rhode Island Public Schools had more than $300,000 of unpaid student lunch debt. In December 2018, The Washington Post reported that multiple school districts in the Washington, D.C., area owed a collective $500,000 in unpaid lunch debt.
In addition, the School Nutrition Association, a national nonprofit that provides low-cost meals to students across the country, surveyed 1,500 different school districts and reported how the median school lunch debt amount has risen in recent years. "What has changed is the amount of debt, rising from a median of $2,000 to $2,500 in the 2014 to 2018 SNA Operations Survey to a median of $3,400 in this survey," the SNA wrote in their 2019 school nutrition trends report.
Ching is also not the only person to try and eliminate student lunch debt, with the yogurt company Chobani donating money to cover $77,000 in unpaid lunch debt for students at Warwick Public School in Warwick, Rhode Island.